The parties in a civil lawsuit alleging the California Department of Corrections and Rehabilitation discriminated against a former pregnant correctional officer for a Kern County facility are scheduled to appear in court Monday.
The lawsuit alleges CDCR discriminated against Sarah Coogle and failed to accommodate her condition.
The former correctional officer asked for reasonable accommodation of alternate work while she was pregnant, due to concerns that she may be forced to use physical force in a confrontation or struggle and could potentially harm her unborn baby. Coogle's return to work coordinator, Vicky Harp, said Coogle could stay in her current position and work until five weeks before her due date, accept a demotion that would result in less pay and loss of benefits, or take leave.
Because Coogle couldn't afford to go on leave or lose benefits, she stayed in her current position.
According to the lawsuit, in February 2017, Coogle, then seven months pregnant, was running to intervene in an inmate fight when she fell. A few days before her due date, she lost her baby from a placental rupture, commonly caused by trauma like the fall she suffered.
The lawsuit alleges CDCR's actions and failure to accommodate Coogle's pregnancy were "callous and outrageous," adding that "no man has to make the choice offered to (Coogle) of choosing between family and career. No man has to give up his pay to ensure the safety of his children."
People v. Daniel Rhoads
A man found guilty in the homicide of 34-year-old William Alford is set to be sentenced Tuesday.
Daniel Rhoads, 45, was found guilty of second-degree murder in April. A judge will consider moving forward with sentencing as well as several motions, including one for a new trial.
According to court documents, Rhoads told law enforcement that Alford was an acquaintance who forced his way into his home in Caliente in October 2018 after accusing Rhoads of stealing from him. When Rhoads saw Alford coming in, he said he reached toward his side and thought he was reaching for a gun.
In fear for his own safety, Rhoads said he shot Alford in self-defense, according to the documents. However, after the shooting, Rhoads didn't call for any medical aid or law enforcement. Instead, Rhoads admitted to wrapping Alford in a black trash bag and tossing his body in a large trash bin on the side of Caliente Bodfish Road, the documents say.
People v. Desmond Perry 
A man who was found guilty of a July 2018 homicides of two people in California City, one of whom was a 12-year-old girl, is to be sentenced Tuesday.
Desmond Perry was found guilty of two counts of second-degree murder and one count of shooting at an inhabited dwelling along with enhancements for using a firearm causing death and faces life in prison.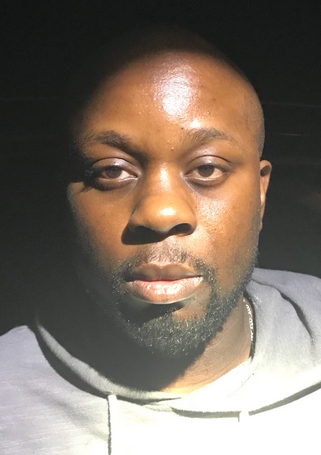 The Kern County District Attorney's Office said Perry shot and killed 12-year-old Trinity Wiggins and her uncle, Michael Wiggins, with a Smith & Wesson MP-15 on July 22, 2018.
Michael Wiggins lived with his girlfriend and three children in California City, according to a DA's office news release, and Trinity was visiting the residence.
During the visit, the DA said, Michael Wiggins and his girlfriend began to argue, which led the girlfriend to text her cousin, Perry.
Perry drove an hour from Acton, Calif., to California City to carry out the crime, the DA said.
People v. Cori Dean Cotton 
A readiness hearing is scheduled for Friday for the murder trial of a woman accused of gunning down and burying a woman in a shallow grave in 2017.
Cori Dean Cotton, 35, pleaded not guilty in 2018 to charges of murdering 39-year-old Kristin Goldsberry, attempted murder of Goldsberry's boyfriend as well as voluntary manslaughter and assault with a deadly weapon. Her first trial was declared a mistrial after the jury deadlocked during deliberations. A retrial is scheduled to begin Aug. 26.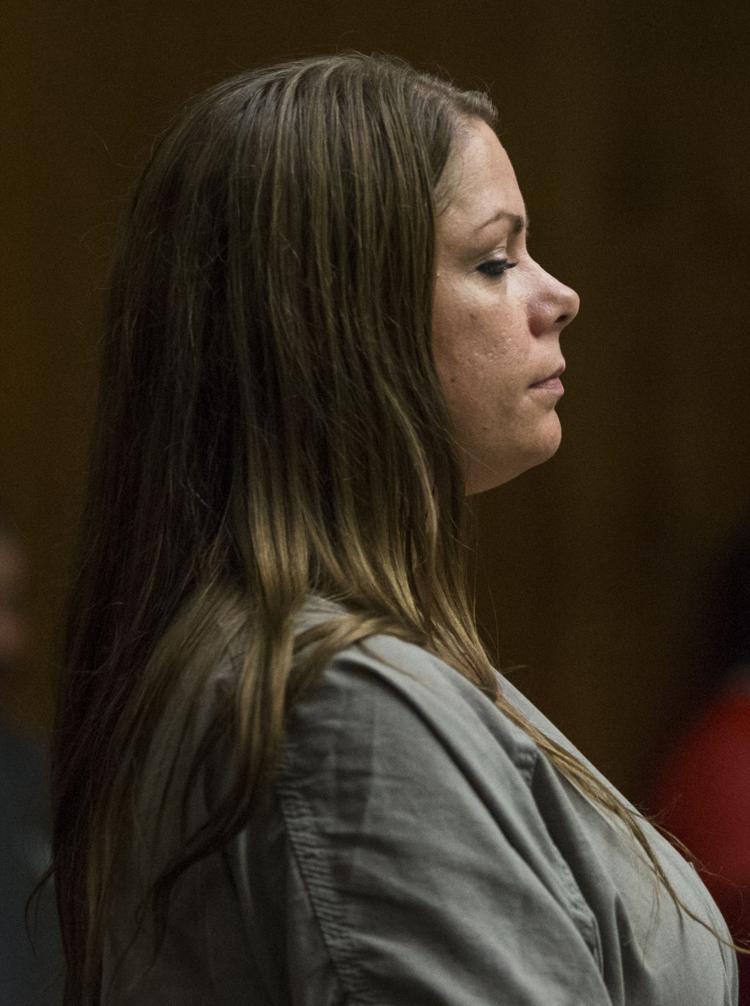 According to court documents, Cotton shot Goldsberry twice in the head during an argument in the 19000 block of Back Canyon Road in the Twin Oaks area in March 2017. She also allegedly attempted to shoot the woman's boyfriend — whose name is redacted in court documents — but missed.
Cotton then allegedly buried the body with the assistance of 56-year-old Bret Stroud.
Stroud was also arrested and admitted to helping bury Goldsberry's body, the court documents said. He led investigators to the body and to the location of the 9mm handgun he said Cotton used to kill her.