It's been a difficult week for the Bakersfield Police Department, according to chief Lyle Martin. 
On Tuesday, the department said goodbye to Det. Kevin Hock, who recently died from complications of valley fever. Then Tuesday night and into early Wednesday morning, BPD investigated and arrested one of their own for an alleged domestic violence incident. 
Assistant Police Chief Evan Demestihas surrendered himself to authorities at the Taft City Jail after being ordered to do so by the BPD Wednesday. 
He was booked on suspicion of felony domestic assault and bonded out of jail before the end of the day.
On Thursday, Martin addressed the media during a press conference where he discussed the department's professionalism and competency in investigating the incident. Martin kept a stoic demeanor throughout the 15-minute media session, which was held inside his office at the Bakersfield Police Department.
"We're a little exhausted, but we're here," Martin said. "I'm proud of the job that we did yesterday in regard to the adversity."
All members of the department, starting with the patrol officers who responded to the scene, to the watch commander on scene and investigators who looked into the case, met Martin's expectations.
"We're going to move forward as an organization," Martin said. "I look at assistant chief Demestihas as a mentee, and are we disappointed? Absolutely we're disappointed. 
"But we have to build on what we started, and are we who we say we are?" 
Martin declined to comment on the facts of the case, but did say that morale within the department has been impacted.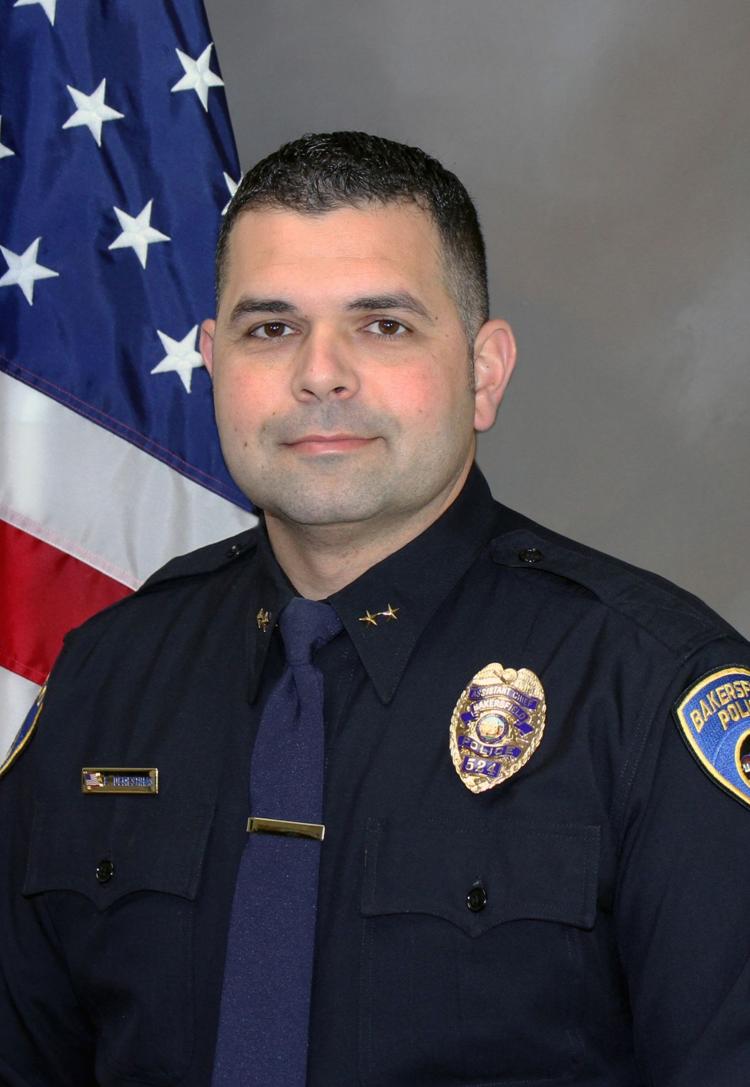 "You've got someone in senior leadership," Martin said of Demestihas. "You're one step away from leading the organization. You feel that sense of pride and you want to believe in the leaders of the organization. But I challenge them to create a culture of accountability, and every employee has heard from me that you're required to hold each other accountable." 
Demestihas has been with BPD since August 2001 and was previously lieutenant in charge of Internal Affairs before being promoted to assistant police chief in January 2017. 
BPD will continue to investigate Demestihas' arrest, and Martin argued there is "no conflict of interest whatsoever" in having BPD investigate the case.
"I'm completely confident in our staff and believe the fact that he was arrested and know(ing) we're moving forward confirms that fact," Martin said.
Demestihas faces two investigations by the BPD, one criminal and the other internal. His case has not yet been filed with the Kern County District Attorney's Office, and he has not been formally charged with any crime.
The BPD says officers were dispatched to VIP Lounge at 5460 California Ave. to conduct a welfare check of a woman in the parking lot at 12:06  a.m. Wednesday. Investigators determined the woman had been the victim of domestic violence and identified the suspect as Demestihas, the law enforcement agency said in a news release.
BPD Sgt. Nathan McCauley said the woman was not immediately admitted to a hospital, and had been subjected to a physical attack that did not involve weapons. Her identity was not revealed because of department policy of not identifying victims of alleged domestic abuse.
On Thursday, Martin reiterated the BPD will continue to work diligently and efficiently to keep Bakersfield safe.
"We will continue to be an organization that values compassion, accountability and professionalism," Martin said. "We love this community.
"We're gonna serve this community, and we're going to be the best department we can be and we're gonna be an exemplary police department regardless of the circumstances."