Bakersfield Police say so far they've found no evidence of a shooting and no injuries at Bakersfield Memorial Hospital where an active shooter situation had been reported just before 2 p.m. Officers are currently clearing the hospital and have asked the public to stay clear of the area. 
Columnist Herb Benham was in communication with his wife, Sue Benham, a former city council woman who works for the Memorial Foundation, which is in a separate building on the hospital campus. She said the hospital had called a "Code Black" which is the term used for an active shooter, and she was sheltering in place behind a locked door.
Bakersfield Fire Department Spokesman Casey Snow said no shots have been fired. They got a call of a reported active shooter shortly before 2 p.m.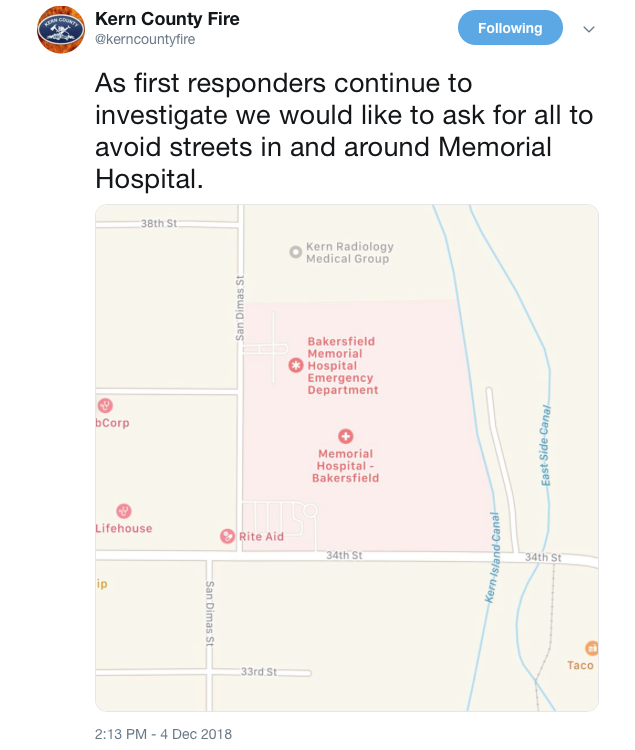 Law enforcement is in the process of evacuating the hospital at this point. City and county fire fighters are staged to assist with injuries but none have been reported so far.