The first day of school brought many new staff members to classrooms and support positions in the Delano Union School District. This is the first of a series articles that will feature new DUSD educators.
After signing their contracts with the district, the teachers and support staff began their career with the district with a New Teacher Professional Development on July 29. A welcome by DUSD superintendent Rosalina Rivera was followed by presentations from assistant superintendents, district directors and curriculum coaches to inform the teachers about the workings of the district and the items that are expected of them in their instruction.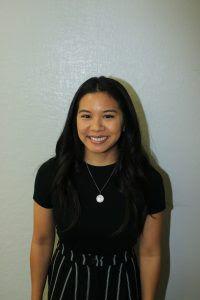 Kayla Enriquez
With her new home in the house of the Warriors, Kayla Enriquez joined the Fremont Elementary School staff as a second grade teacher early last school year, but is beginning her first full year. This is her first teaching position. She began with the district as the attendance clerk at Albany Park School, and later became the administrative assistant in the Food Services department.
Enriquez entered teaching in the footsteps of her mother, Elizabeth Enriquez, who retired from the district in 2017 after more than 25 years as site supervisor at Albany Park I Preschool. She also has a son in elementary school
"Everyone is super friendly and supportive," Enriquez said.
The new Warrior stated that she is excited to continue to grow in the district.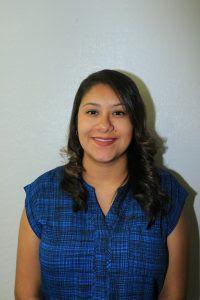 Alicia M. Salaz
Joining the home of the Dragons at Del Vista Math and Science Academy, Alicia M. Salaz joins the fifth grade staff at the school.
This position is the first full-time teaching position for Salaz. She was a substitute teacher prior to accepting her new role as a Del Vista Dragon.
Salaz is married to Brian Salaz, who received his elementary education in the district. Salaz's father-in-law, Guadalupe, taught second grade at Del Vista in 1999-2000, and is currently the site resource teacher at Morningside School. Her mother-in-law, Sandra, is a clerk in the office at La Viña Middle School.
Salaz said that it is exciting to be part of the Del Vista Math and Science Academy's team.
"I'm excited to be part of a district that does so much for its students," she said.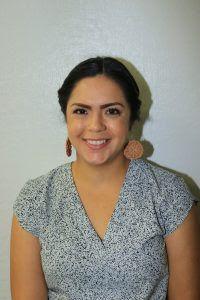 Sandra Ortiz
After time in different educational roles, Sandra Ortiz begins her first full year as a Terrace Elementary School Tiger, teaching sixth grade. Previous teaching experiences include fourth and sixth grade, and seventh grade math and science. Other education-related positions included working as lead teacher for the Cesar Chavez Foundation and an ASES after-school program coordinator.
Ortiz is married to Joshua Guzman. They have a son, Joshua Cillian Guzman.
She states that she works with a very supportive staff at Terrace, who are available to help when needed.
"Delano Union really cares about their teachers, students and parents," Ortiz said. "I have grown as an educator based on the training the district has provided me."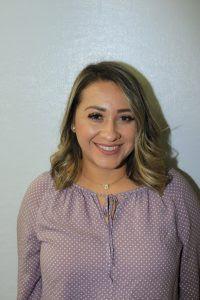 Alma Contreras
Joining the district in one of the new academic counseling positions that DUSD has created, Alma Contreras becomes an Eagle in her new role at La Viña Middle School. Other positions in education prior to coming to DUSD were as a substitute teacher and intervention teacher.
Contreras is married to Anthony Barajas, and they have two daughters, Deilyn and Madelyn. Her first impression of her new school is positive.
"The staff at LVMS is very welcoming and understanding," she said. "I've had the best few days getting ready for the first day of school."
Contreras stated that she is enjoying the loving staff, and the collaborative work they do to help the students in the district.
"This 2019-2020 school year will be amazing!" she exclaimed.