Despite all the negative vibes swirling around the Internet about Bakersfield, the web could be turned into an ally.
When we lived in Los Angeles, my husband had a coworker who took a detour to Bakersfield every time he drove up north so that he could stop at Dewar's. He craved that sweet, sticky taffy that we know so well.
This coworker had a glimmer in his eye when he spoke about our hometown. He associated it with warm memories of scheduled stops with friends on road trips up the coast and holidays filled with boxes of the peppermint variety. Now he can buy these chews in between trips -- online.
I talk a lot in these pages about how to better market Bakersfield. One clever way to spread some positive local flavor beyond the boundaries of our community (and perhaps lure visitors for more in-person trips) is by sending out Bakersfield favorites by way of the Internet. The proud export of Bakersfield's best is an underutilized way of sharing good vibes about our community.
Since online sales have grown exponentially over the past few years and with Cyber Monday (Nov. 27) quickly approaching, more Bakersfield businesses should join the party. Small shops can really benefit from having an online presence. They are able to grow their reputation and improve their bottom line through the magic of the Internet.
And shops without any online presence should pay attention. In many ways, Cyber Monday, the online shopping event held the Monday after Thanksgiving, is growing in popularity and has become even bigger than Black Friday in terms of sales. More than 56 percent of consumers surveyed by RetailMeNot said that they plan to make a purchase on Cyber Monday this year, compared with 39 percent last year. In 2016, Cyber Monday was the largest online sales day in history, according to Adobe data: Shoppers spent a record $3.39 billion online on Cyber Monday last year, up 10.2 percent year over year and surpassing the Black Friday online sales total of $3.34 billion.
With all the potential for online sales on Cyber Monday, more local stores should get in the game. And as consumers, why not support local this Cyber Monday instead of shopping at one of the online giants?
For your consideration, I have collected a partial list of stores that sell online and I've noted a few items with hometown flavor. I'm certain I've left out many such stores and merchandise, but here is a good start:
This shop by local artist Katie Lemster is filled with darling calendars, wood-framed prints, greeting cards and posters. This "Born and Raised" print for $35 is a great holiday gift idea: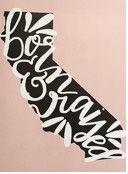 This shop sells everything from vintage furniture to children's wagons to home decor and garden accessories. This "farmers market" sign has been discounted to $25: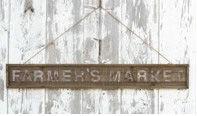 Did somebody say "peanut butter chews"?
Order one of their many Bakersfield-themed titles, including Robert Price's book on our city's musical heritage, "The Bakersfield Sound: How a Generation of Displaced Okies Revolutionized American Music," for less than $20: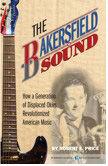 Finish Line has a big online presence with a large selection of bikes for men, women and kids. Get your crew ready for all those Kern River Parkway family rides.
Send someone a bottle of that local favorite, Bowen's whiskey, for under $40: