If you're single, there's a chance that you've either tried online dating or you haven't convinced yourself enough to sign up. There are a number of popular dating apps available, such as Bumble, Tinder, Plenty of Fish and Hinge, but there's always a common factor when you're swiping for your potential partner. It can be an intimidating feeling talking to a stranger online, no matter what stage you are in with your love life. But it's important to look at these dating apps as an advantage: you're looking for your next partner more quickly and right at your fingertips.
Though I'm not a total expert, I'd had my fair share on these dating apps over the years. And while there are several elements to the dating experience, these are some tips that I learned from my own experience and my friends.
Don't
Pretend to be someone you're not.
Being yourself is an essential key to dating so if someone doesn't like who you are, don't be afraid to let them go. You'll be much happier with someone who accepts your whole self.
Sometimes online dating can be disappointing because it seems like you're swiping on a list of potential people who don't live up to your expectations. Either if you're getting rejected or rejecting someone, always remember it didn't work out for a reason. You may have liked this person a lot but if that person you're talking to isn't interested, you can't force them to change their minds. Instead of dwelling on rejection, spend your time remembering what's great about you.
Carry relationship baggage with you
Before you look for a serious relationship, make sure you understand what you want and don't want in a partner. Set boundaries for yourself when you match with people online. If someone doesn't check the boxes on your list of what you need to be happy, don't be scared to turn away. You have options.
I know dating online can be hard because not many people will turn out how you expect, but you just have to be patient. Talking to someone new is easy but continuing something with them is a process.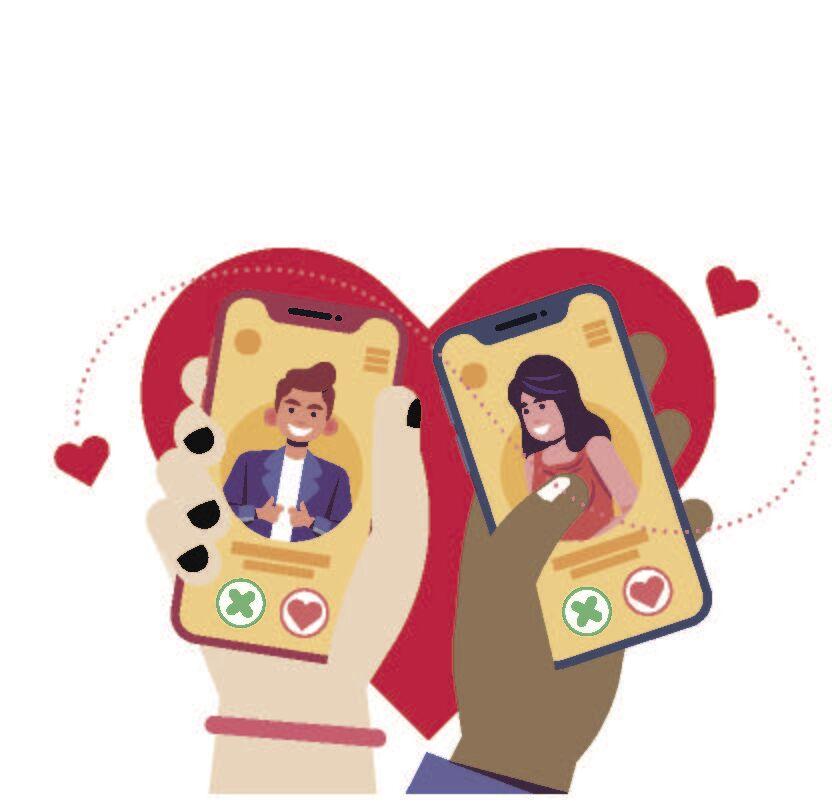 Do
Before you meet with someone, do your research on them and be safe. Make sure they're a real person and that their online information is authentic. You don't want to end up being catfished or scammed.
Put your best face forward
If there's one thing that gets attention on dating apps, it's your photos. Step up your selfie game and get creative. There are a number of ways to do this like taking photos when you're going out with friends, using filters or getting creative with Photoshop. The more nifty your photo looks, the more swipeable you'll be and it'll start a conversation!
Talk about your interests
Although it's important to be cautious about giving out personal information online, it's OK to talk about your hobbies and interests. Give the person you're talking to examples of what you like to do. Doing this makes that person online see you as an actual person and connect with them.
Whether you're talking online or meeting in person, keep the conversation and activity fun. While building a new relationship is serious, make sure you enjoy yourself. When you're meeting this person, do something that can be enjoyable for the both of you.