These days, like nearly everyone it seems, Sister Judy Morasci is working from home, rather than at Mercy Hospital, where she has served as vice president of mission integration for 25 years, beginning each day with a conference call with the Dignity chaplains.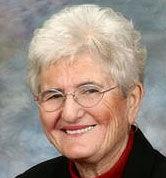 "What a year. This is a hard time," 79-year-old Morasci said of the pandemic-modified work schedule.
Small in stature, but a giant in the community, Morasci, RSM, is the local face of and the very embodiment of the Sisters of Mercy's mission set forth by their foundress, Catherine McAuley, an Irish Catholic laywoman in 1831. An international religious order devoted to serving the poor, the sick and those lacking education, especially women and children, the global health crisis has made carrying out those tenets challenging.
The eldest of four children born in San Francisco, Morasci's father owned a window-washing business, often scaling the city's skyscrapers. She attended St. Peter's Academy where the Sisters of Mercy taught.
"Those sisters were the most compassionate women, especially with the poor," she recalled. "We would give needy families food and clothing."
She says she dreamed of marrying and starting a family.
"But when I was a junior in high school at St. Peter's, a sister took me under her wing. She inspired me that there might be another way to live besides being married with children," she added.
She gave it a lot of thought, consulted with others, and on Aug. 14, 1959, just two months after her high school graduation at the tender age of 18, she moved to Burlingame and the Motherhouse of the Sisters of Mercy where she entered the Novitiate.
She attended Russell Junior College, took her vow in 1962 and realized another dream — becoming a teacher. In 1964, she moved to Bakersfield to teach at St. Lawrence. Three years later, she returned to her hometown where she spent the next 11 years teaching first grade at her alma mater, St. Peter's.
Bakersfield came calling again in 1978 when Morasci was named principal at Our Lady of Guadalupe School. But after five years, her religious community summoned her back to Burlingame to serve as its supervisor of education.
"It seems my whole life has been spent between Bakersfield and San Francisco," she laughed.
By 1993 she was ready for a break and took a sabbatical, enrolling at the Harvard School of Divinity and the Episcopal School of Divinity in Boston. The break would be profound.
"It was a tremendous experience, a fantastic year, and one of the best of my life," Morasci said.
Near the end of her year's leave, Bakersfield beckoned again. Then-Mercy Hospital CEO Bernie Herman invited her to interview for the position of vice president of mission integration. "In the 1980s, Mercy was losing a number of the Sisters of Mercy to retirement and new opportunities in a growing system of hospitals," Herman recalled. "In looking to fill the position I thought it was important to keep the presence of the Sisters of Mercy."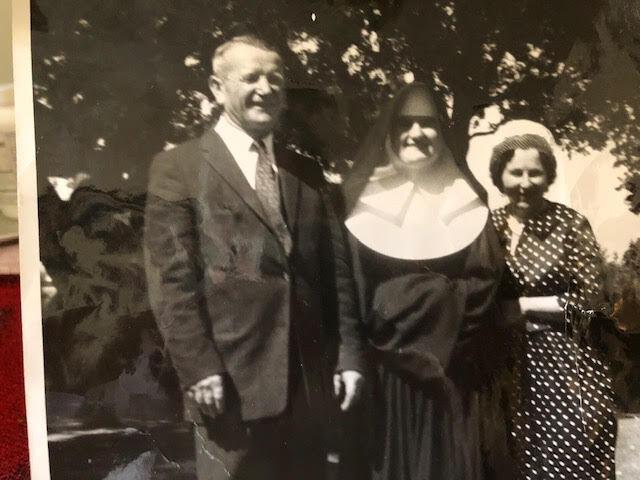 Members of the order were sent to Bakersfield in 1910 to run what is now Mercy Hospital's Truxtun Avenue campus. Today, there are about 6,000 sisters worldwide. Just five remain in Bakersfield: Morasci, Josie Gonzales, Sherry Dolan, Hope Sanchez and Cris Caballero. Like those entering the priesthood, the number of young women entering religious orders is down.
"I would never recommend today that an 18-year-old enter as I did. It is a different world now."
Awarded the Plank Foundation's Humanitarian of the Year, Sister Judy's list of community involvement is extensive — everything from Rotary and the American Cancer Society to the Kern County Probation Auxiliary board and the Friends of Mercy Foundation.
"Sister Judy is a champion for the underserved and marginalized in our community," said Pat Durando Campbell, who has served alongside Morasci on the foundation board for 19 years. "Bakersfield has been blessed by Sister Judy living and working among us."
Reflecting on more than a half-century of religious service, and as she nears age 80, Morasci remains humble.
"I have spent more than half of my life. I am so grateful for the people who have entered my life and what they taught me and their generosity," she reflected. "I'm very fortunate and blessed."
Opinions expressed in this column are those of Lisa Kimble.