The grape varietal commonly known as grenache has found a home in many parts of the world and remains among the most widely planted. It adds expressive flavor elements when combined with syrah, mourvedre and others in the southern Rhone Valley of France or in "GSM" blends from the McLaren Vale in Australia.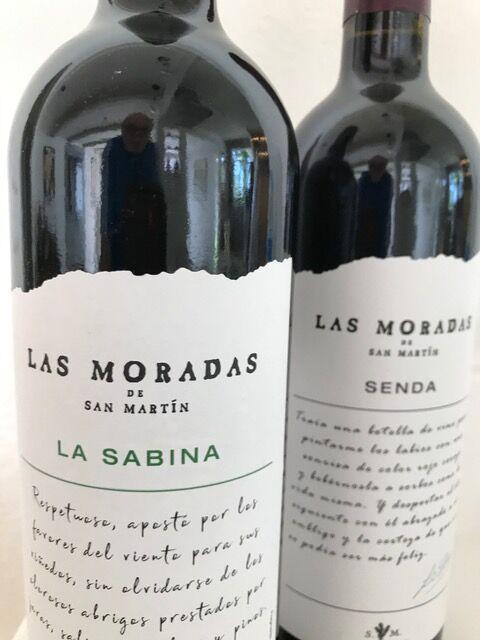 Grenache typically expresses flavors of strawberry and raspberry combined with spice notes. While lacking tannins, the expressive berry and spice flavors are undeniable.
Garnacha, as grenache is known in Spain, blends seamlessly with tempranillo, graciano and other varietals to create the extraordinary red wines from the Rioja and Ribera del Duero regions. However, the purist expressions of garnacha come from unique terroir in the Vinos de Madrid DO where Las Moradas de San Martin has been focused, for the past two decades, on producing organically grown, diverse single-varietal wines. They began, in 1999, recovering and farming ancient garnacha vines that today co-exist with new plantings on nearly 52 acres.
Through the magic of Zoom.com, I was able to accompany winemaker Isabel Galindo on a walk through the unique vineyards before tasting her current releases. Galindo has invested much of her winemaking career exploring garnacha and is a pioneer in this region. She credits a Mediterranean climate, sandy granite soils and steady winds as the perfect terroir to facilitate her minimalist approach, enabling the grape to express itself. Here, the drought tolerant goblet-style vines are planted randomly to accommodate the local winds.
The first of four different single-varietal garnacha was the 2016 Las Moradas de San Martin "Senda" ($11) from younger vines that need extended time to ripen. I found the rich mouthfeel, fruit flavors and floral hints of an excellent value.
The "Initio" garnacha, first made in 2005, is their most popular wine. Galindo claims that her all-time favorite vintages were 2007, 2011 and 2018, but today we tasted the 2013 Las Moradas de San Martin "Initio" ($14.50). Fragrant balsamic, baked fruit and cocoa on the nose is followed by berry flavors and an acidity that signals food friendly.
Similar to "Initio," the 2011 Las Moradas de San Martin "La Sabina" ($15) is highly aromatic with velvety tannins and floral hints on the finish.
With century old vines, the small, biodynamically farmed La Centenea plot is the origin of fruit used for the 2010 Las Moradas de San Martin Libro Diez "Las Luces" ($34), a classic expression of garnacha. First produced in 2007, oak influences in "Las Luces" enhance the complex aromas while herbal and spice notes make it come alive in the mouth.
Galindo also poured the 2018 Las Moradas de San Martin Albillo Real ($14), the only white grape grown on the estate. Known in the Ribera del Duero region for its rounded texture and floral notes, it has become common to the Madrid area.
Garnacha winemaker Isabel Galindo, a passionate and focused steward of sustainability, is what makes Las Moradas de San Martin wines worth exploring.
Lyle W. Norton is a wine enthusiast and blogger who has written a wine column for 20 years. He incorporates wine into his passion to travel and tries to bring his readers along on the journey. Visit his blog at lifebylyle.com.