If you've recently gone to dine at Mesa Mexican Grill since it changed ownership, you might notice a whole new flair and cuisine offered.
The first few times Jason Berg tried the food, it didn't leave a very memorable impression on him. After taking the reigns of the business in 2018, Berg decided to have a go at the menu.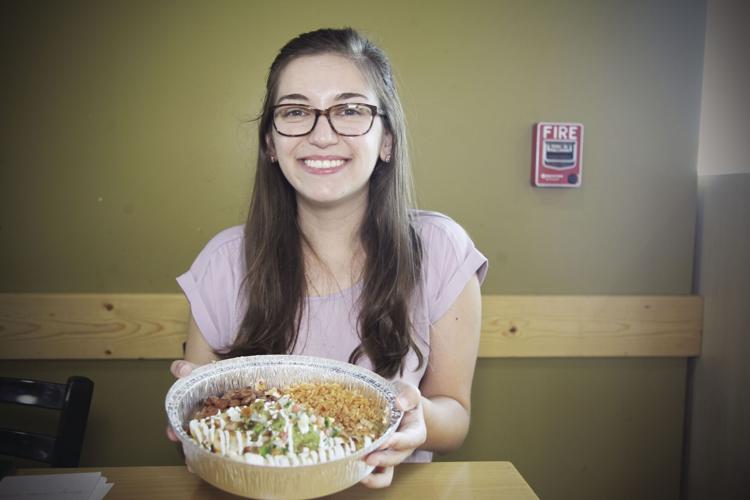 Today, diners will find a mix of hearty and healthy California style Mexican food with a kick, according to the restaurant's Instagram page. For those looking to leave the place having to unbutton their pants, burritos, tacos, quesadillas and enchiladas will get the job done. But for those who want lighter fare, salads and various toppings will satisfy your cravings.
This eatery allows guests to pick and choose the toppings they want. However, what makes this eatery stand apart from its competition is the fresh flavor combinations. Salty and sweet flavors dominated several dishes, such as the mahi mahi tacos and mango chicken salad, which feature mango pico de gallo, juicy meat and a slew of other ingredients. The best of both tastes can be enjoyed with plenty of items.
Tacos
Julie Mana-ay Perez on the mahi mahi tacos
Mesa Mexican Grill's mahi mahi tacos were anything but ordinary. These tacos were double based with corn tortillas, tender mahi mahi pieces topped with cabbage, avocado, pico de gallo and diced mango. With just a little bit of tang, the mango brings down and balances all the ingredients together. This dish is light and fresh, and at the end of every bite, it'll leave you saying "Oh mahi!"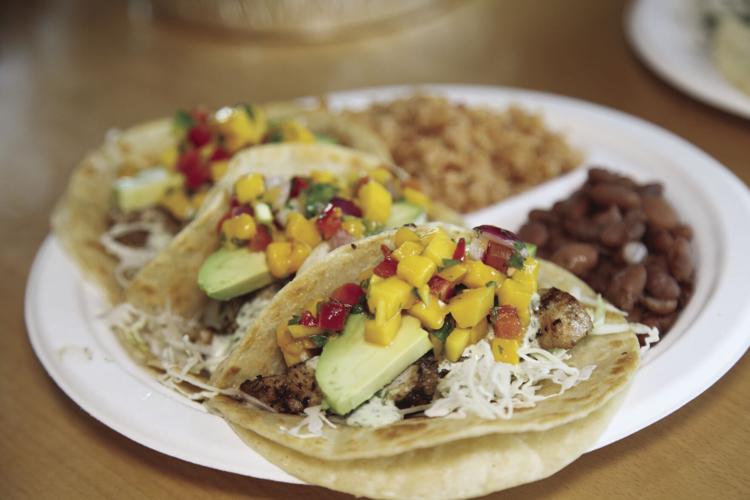 Ema Sasic on the (Better Than) Chipotle shrimp tacos
The name says it all with these tacos. You can taste the difference in each of the ingredients — soft and delicious shrimp, fresh lettuce and tomatoes and flavorful guacamole. This dish also comes with a side of white cilantro rice and black beans, which are great on their own as well. 
Enchiladas
JMP on the Yellow Bellies
Mesa Mexican Grill's yellow bellies enchiladas was a dish to remember. I kept coming back for another savory bite. I'm still trying to figure out what it was — the tender chicken bits wrapped in yellow corn tortillas all covered in green sauce, pico de gallo, guacamole and drizzled in sour cream. The yellow bellies enchiladas were unique, savory and scrumptious with every bite taken. This is a dish I cannot stop thinking about. 
This was my absolute favorite out of all of the dishes we tried. The chicken inside is melt in your mouth soft, while the green sauce, pico de gallo, guacamole and sour cream pull everything together. The Spanish rice and pinto beans were fantastic as well. If you're looking for a big, hefty meal to fill you up, look no further. 
Salads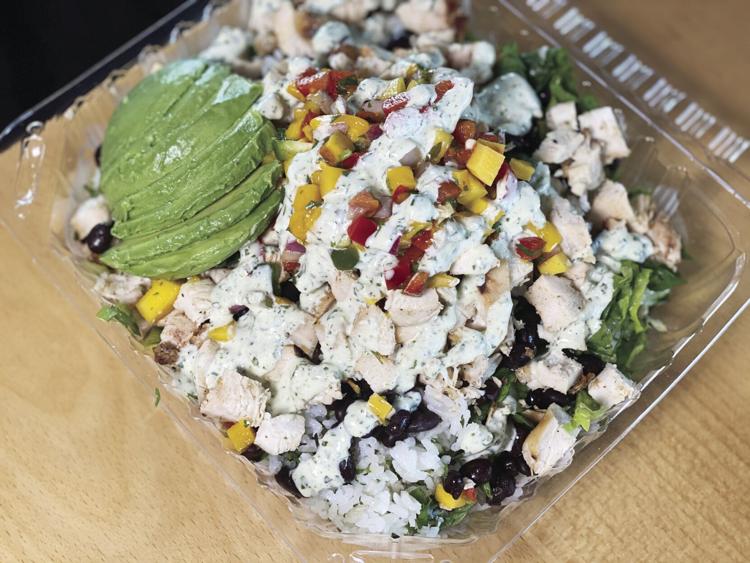 ES on the mango chicken salad
I usually don't get salads if I'm out at a restaurant, but this creation has me changing my tune. The juicy, flavorful white meat chicken stands out all thanks to its dry seasoning and marinade process. The mango pico de gallo adds a perfect sweet quality to this dish as well. I never thought of pairing mango and chicken together, but now it seems like the best thing since sliced bread. This salad also includes cilantro sauce, lettuce, black beans and white cilantro rice, which tie everything together. This meal is perfect for a light lunch, and even makes for great leftovers — I would know since I couldn't resist taking it home!
JMP on the mango chicken salad
It's hard to find a good salad that's both well-portioned and flavorful. Mesa Mexican Grill features this mango chicken salad packed with succulent chicken bites, lettuce, black beans, white cilantro rice and their unforgettable cilantro sauce. I've never tasted a salad so impactful to my taste buds. The mango chicken salad is a perfect item for those wanting more to their healthy salad.