When you enter Thai House in southwest Bakersfield, you immediately get the sense that you're walking into someone's home. It makes sense after all — mothers, daughters, sons, aunts, uncles, nieces, nephews and cousins all make up the staff, and family trinkets and dishware are featured in a cabinet. Since 2006, that family feel has been the goal at Thai House.
Co-owner Ning Panjajom said the restaurant opened at a time when there were two other Thai eateries in town. Wanting to give local residents another place to try authentic Thai cuisine, the family decided to go for it. Now 15 years later, they've made a name for themselves and amassed loyal customers who vote for them in the annual Best Of guide.
It doesn't matter what you order at Thai House — whether it's a soup, appetizer or popular entree — you'll be able to taste the authentic flavors and passion that go into each dish. Spices blend beautifully together and add a unique kick, but customers can choose their spice level on many dishes. Vegan options are also available. There's something for everyone at Thai House, and customers are treated like they're a part of the family each time they come home.
Soup and curry
Julie Mana-ay Perez on the seafood soup: Growing up in an Asian household, we had many seafood dishes on our table. Tasting this dish reminded me of my grandmother's cooking. Thai House's seafood soup had so many flavors and meats from shrimp, imitation crab, shellfish and more. It was really hard not to finish this dish on my own!
Ema Sasic on the seafood soup: There's a little bit of everything in this soup, and the flavors combine so beautifully to give you a rich broth with a kick. The mix of seafood offerings — shrimp, fish, mussels, imitation crab meat — along with mushrooms and other herbs make for a filling and hearty meal. But make sure you save room for other goodies!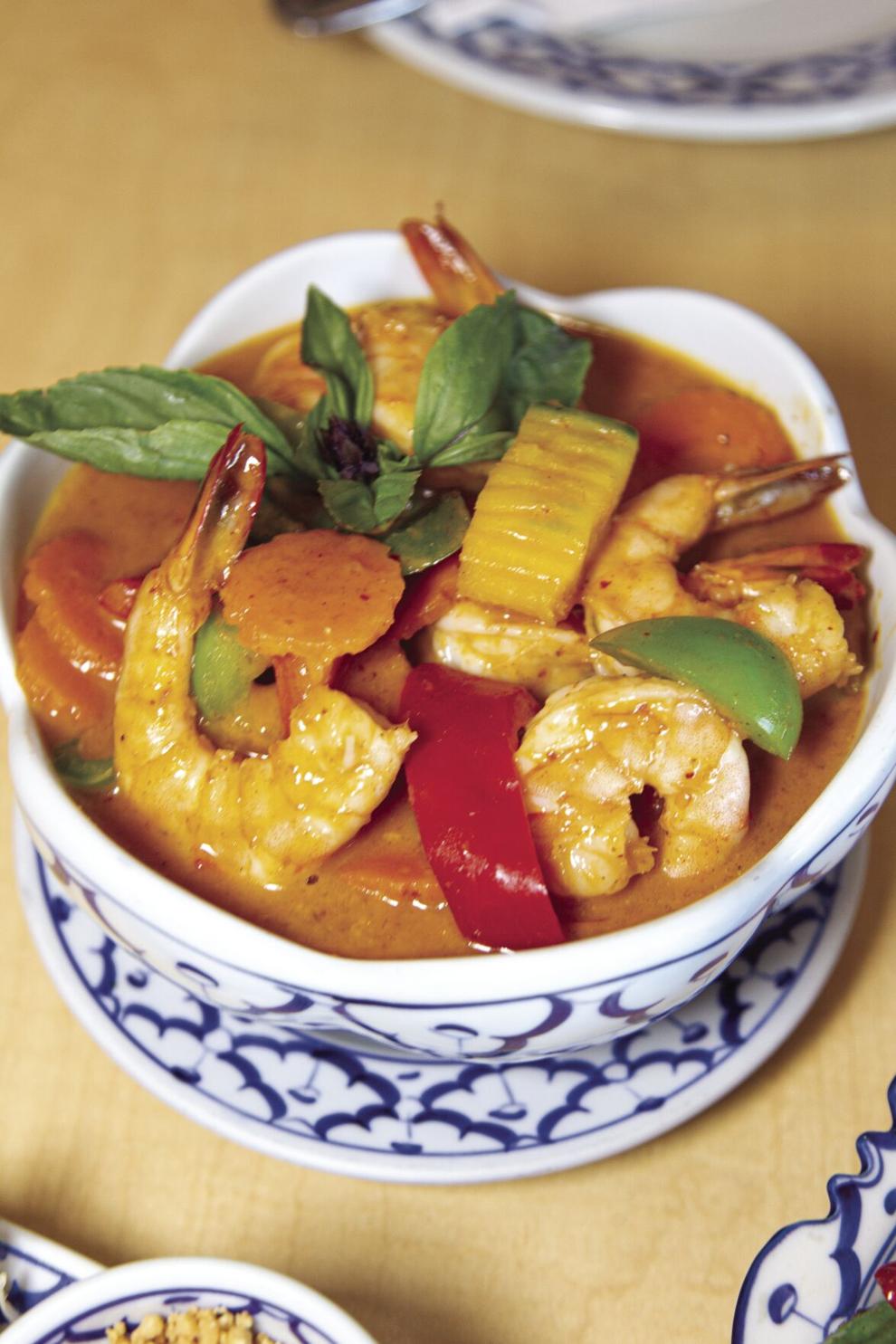 JMP on the pumpkin curry: Whenever I have Thai food, I try to steer far from spicy dishes because I can't take the heat, but this pumpkin curry dish was different. The spice wasn't overwhelming and the curry wasn't too thick, so all of the flavors blended well together. To get the ultimate taste, I poured some pumpkin curry on my white rice.
ES on the pumpkin curry: This pumpkin curry was a little spicy for me at first, but the beautiful aftertaste you're left with makes up for it entirely. The red curry paste base is cooked with coconut milk, which gives you that subtle sweet taste. Serve this over some white rice and you have a yummy meal perfect for any season.
Entrees
ES on the green beans: I love green beans, and this dish kept me coming back for seconds and thirds. The green beans are sauteed with bell peppers, carrots and basil leaves in a special spicy Thai sauce that gives them the perfect crunch. Our dish was topped with tender beef.
JMP on the green beans: Something I like about Thai House is that they take simple ingredients and take them to the next level. This green bean dish was packed with crunchy yet soft green beans, tender beef with other delicious veggies. Pair it with a side of rice and go crazy!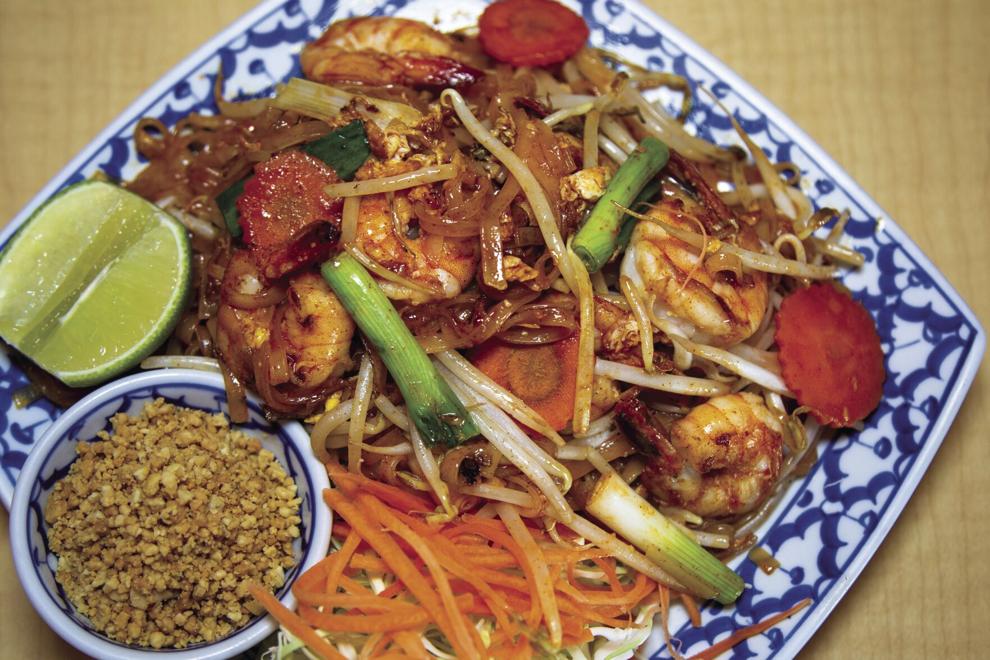 ES on the pad thai: I tried pad thai at another restaurant, but it didn't leave me with much of an impression. Thai House's, however, was astronomically better. The slight peanut taste you get makes this version stand out. Thai House knows exactly how to nail the subtle flavors.
JMP on the pad thai: If there's one thing anyone knows about me, it's that I love pad thai — so much that I've had it at every Thai restaurant in Bakersfield so far. This dish is as good as I remember it when I first had it. This dish is packed with soft noodles, tender shrimp, peanuts, carrots and bean sprouts sided with green limes for a zesty taste. You can order your pad thai with chicken, shrimp or tofu. 
Desserts and beverages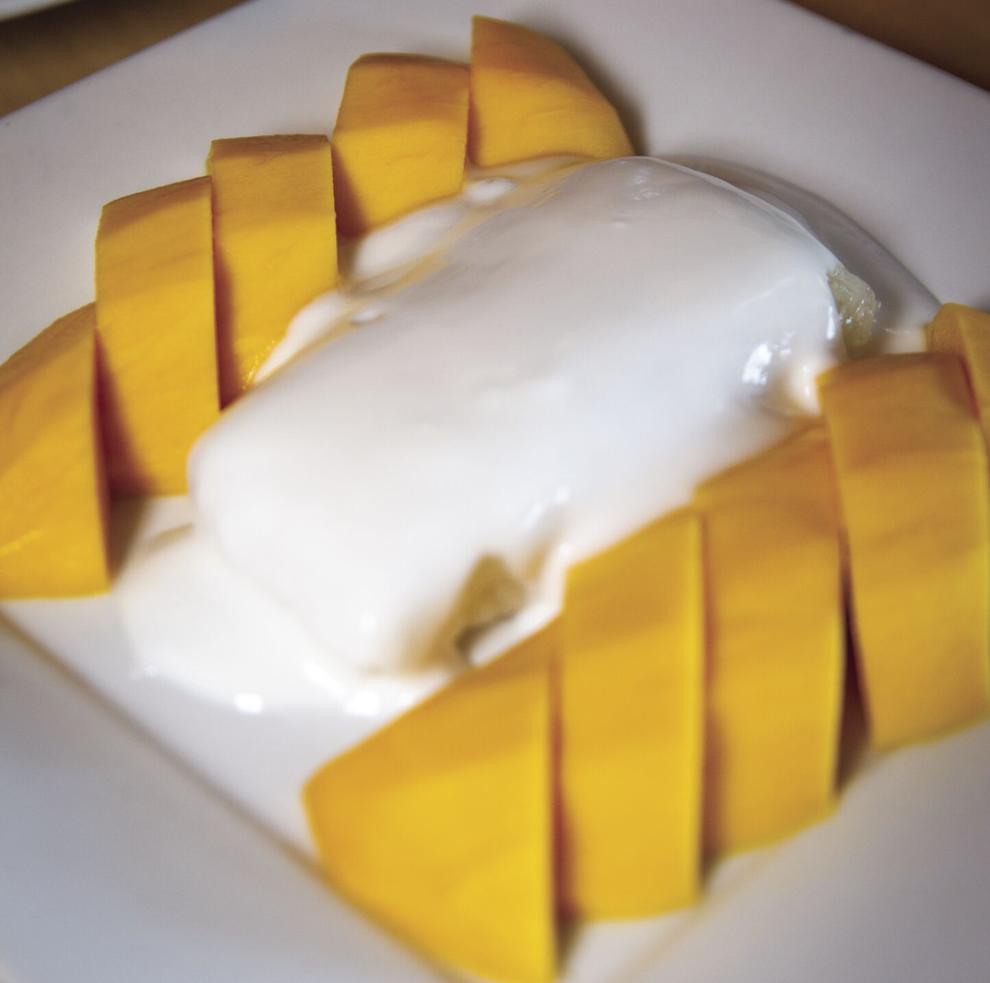 JMP on the mango with sweet sticky rice: This was my first time eating mango with sticky rice and it did not disappoint. The mango was sweet and soft when I first bit into it, and the sticky rice was topped with coconut milk — the perfect combination of the two. It's easy to say this was one of my favorite desserts. 
ES on the mango with sweet sticky rice: This was the perfect dessert to finish our great meal. You get a naturally sweet flavor from the mangos that mixes so well with the coconut milk topped over the rice. Julie and I gobbled this up very quickly.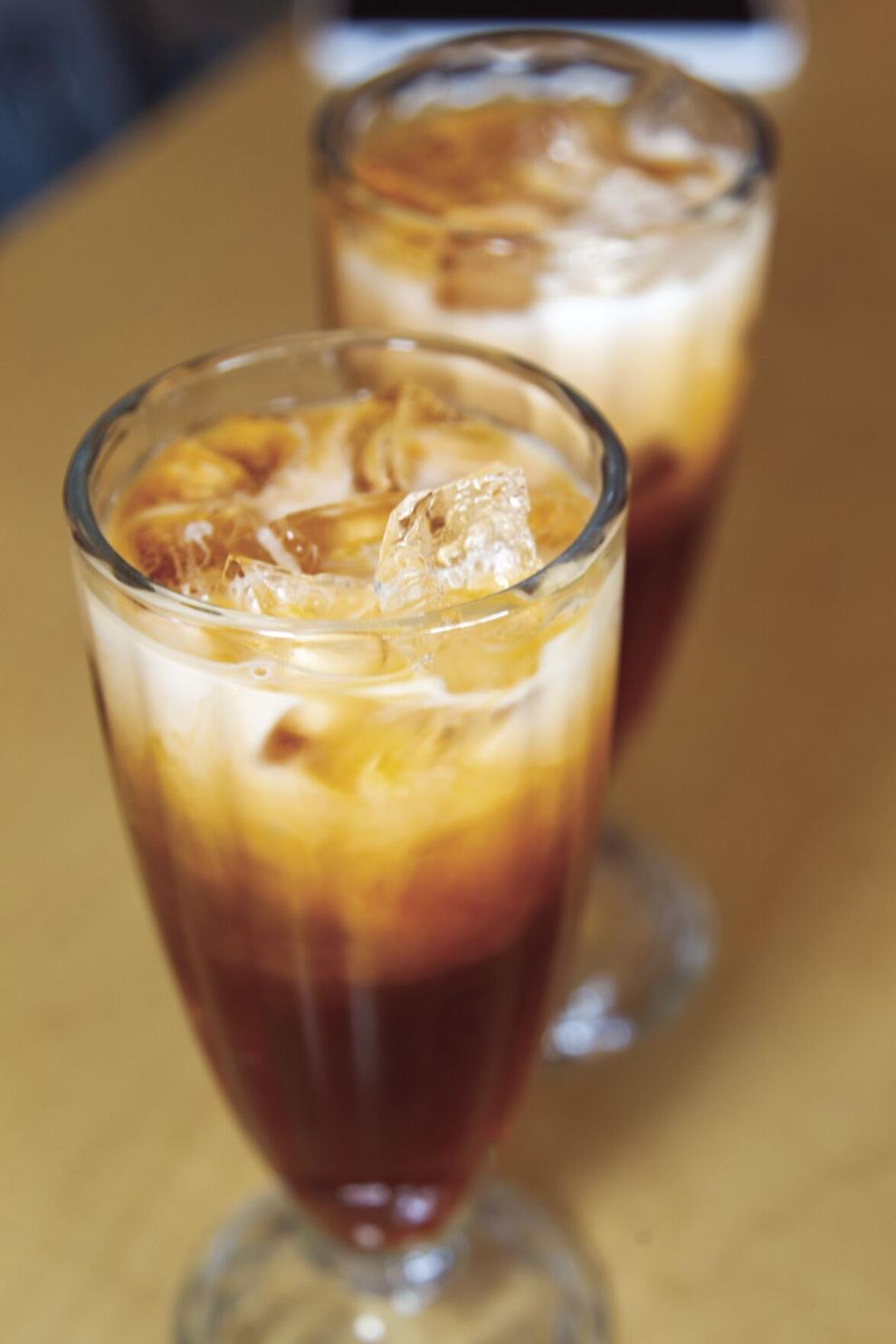 JMP on the Thai iced tea: Just as much as I like pad thai, you better believe I'm a fan of Thai iced tea. It was sweet, creamy and so refreshing. It's the perfect beverage for any lunch or dinner occasion. 
ES on the Thai iced tea: Every time I took a sip of this iced tea I fell more in love with the flavor. Not too sweet, not bitter and perfectly creamy. I wish I could have had five more!