The Pacific Ocean just got a little closer to us in Bakersfield thanks to the city's newest seafood restaurant, At C Fresh.
Co-owner Vit Klinmalai, who owns several eateries in Los Angeles, decided to venture into the Central Valley and bring a unique flavor with him. At C Fresh features a blend of Thai and Cajun flavors with each dish that will leave you hungry for more — even if you're already full!
You can sample the ocean through a number of dishes, and seafood is prepared in various ways. The fried ocean plate, for example, gives you crispy fried fish, shrimp, calamari and Cajun fries that make a satisfying crunch with each bite. For those looking for non-fried options, combo sets have even more seafood offerings in a blend of spices.
There are also soups, fried rice, noodles, curry and vegetarian options available, making this a spot for everyone. Dig in and don't be afraid to get your hands messy.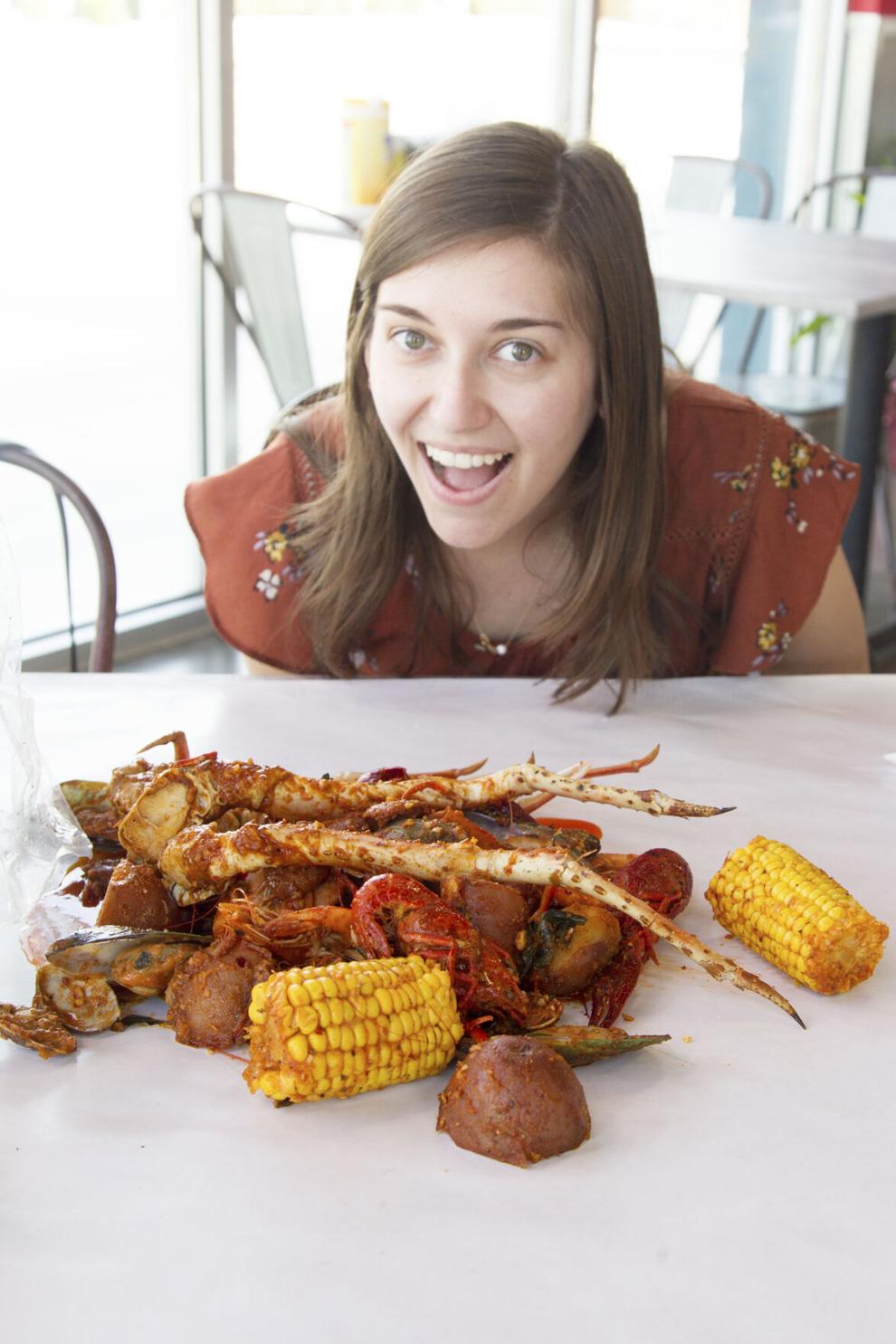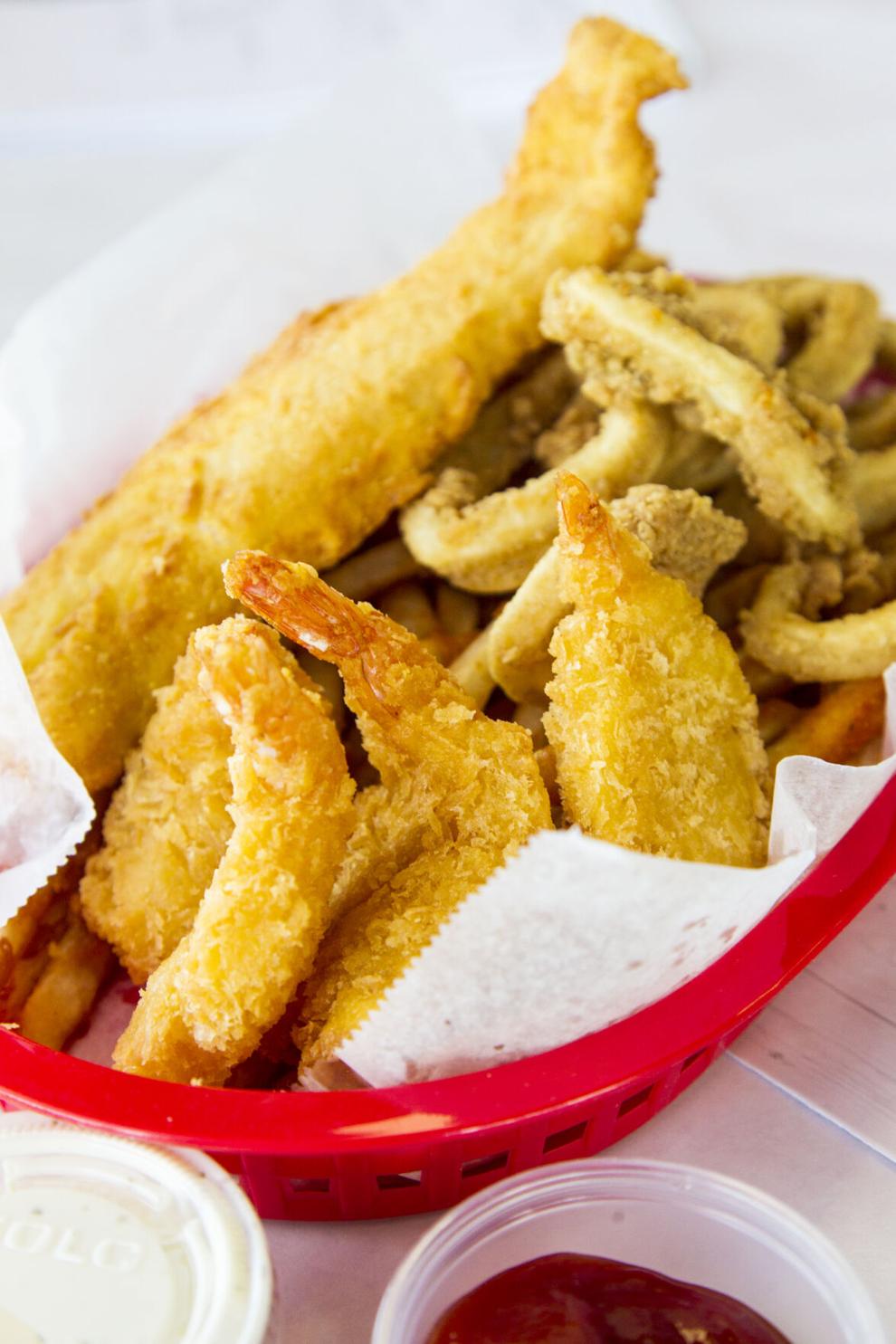 Deep fried things
Ema Sasic on the fried ocean: You get a really nice mix of seafood offerings with this plate, and what makes it even better is the deep fried goodness. The fried fish, shrimp and calamari are absolutely delicious and make such a satisfying crunch when you bite into them. The cajun fries are perfectly seasoned with a little kick.
Julie Mana-ay Perez on the fried ocean: One of the many things I like about this dish is the variety offered. Crispy and well-seasoned Cajun fries, crunchy calamari, shrimp and fish. It's a good appetizer.
Soups
JMP on the seafood soup: This dish is seafood galore! The combination of different meats and the flavor of the broth really bring this dish out. And there's a nice kick of spice at first bite. 
ES on the seafood soup: Mussels, shrimp, clams, calamari, oh my! This time you get to enjoy the chewiness of each of these creatures with a beautiful Thai/Cajun seasoned flavor.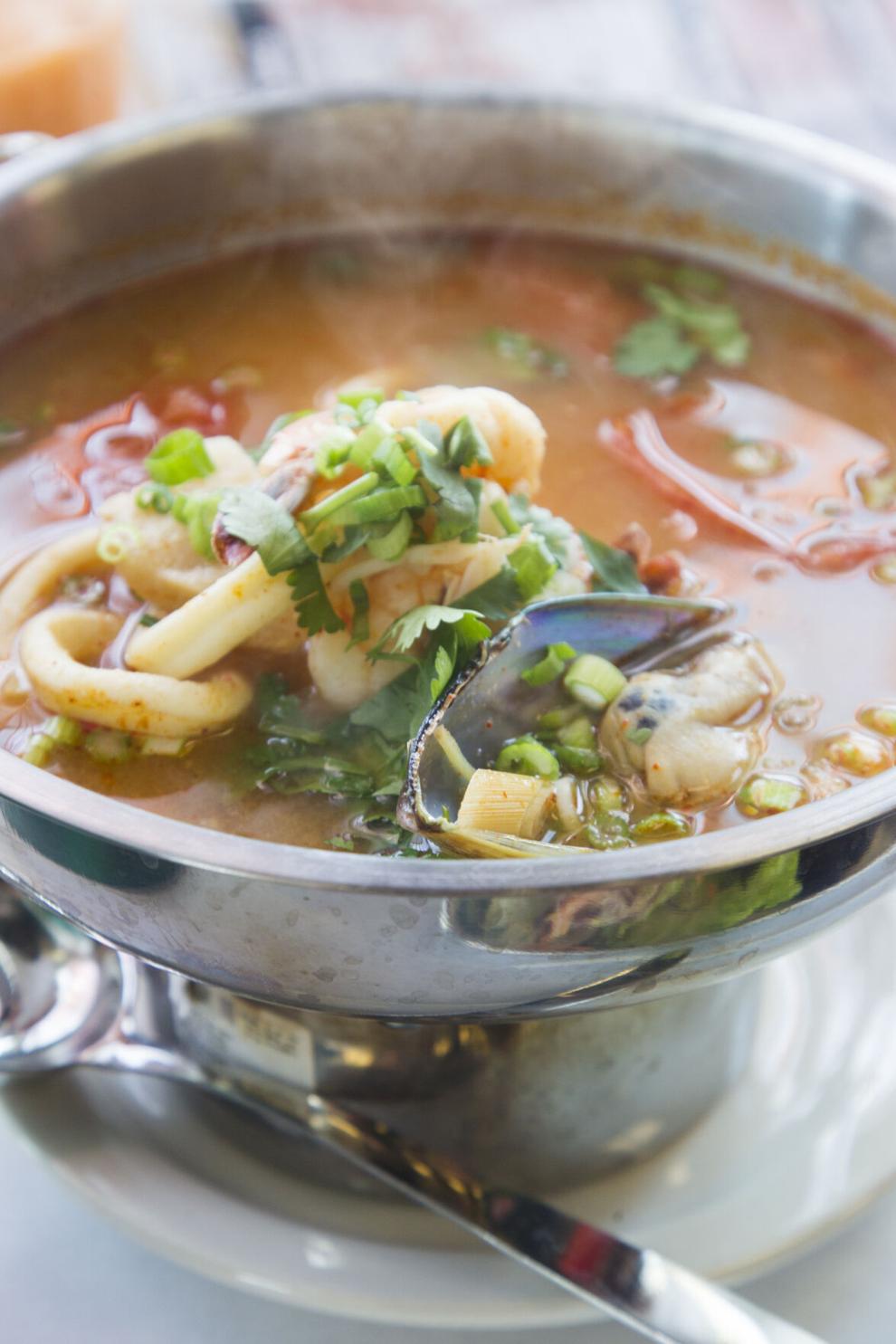 Surf 'N Turf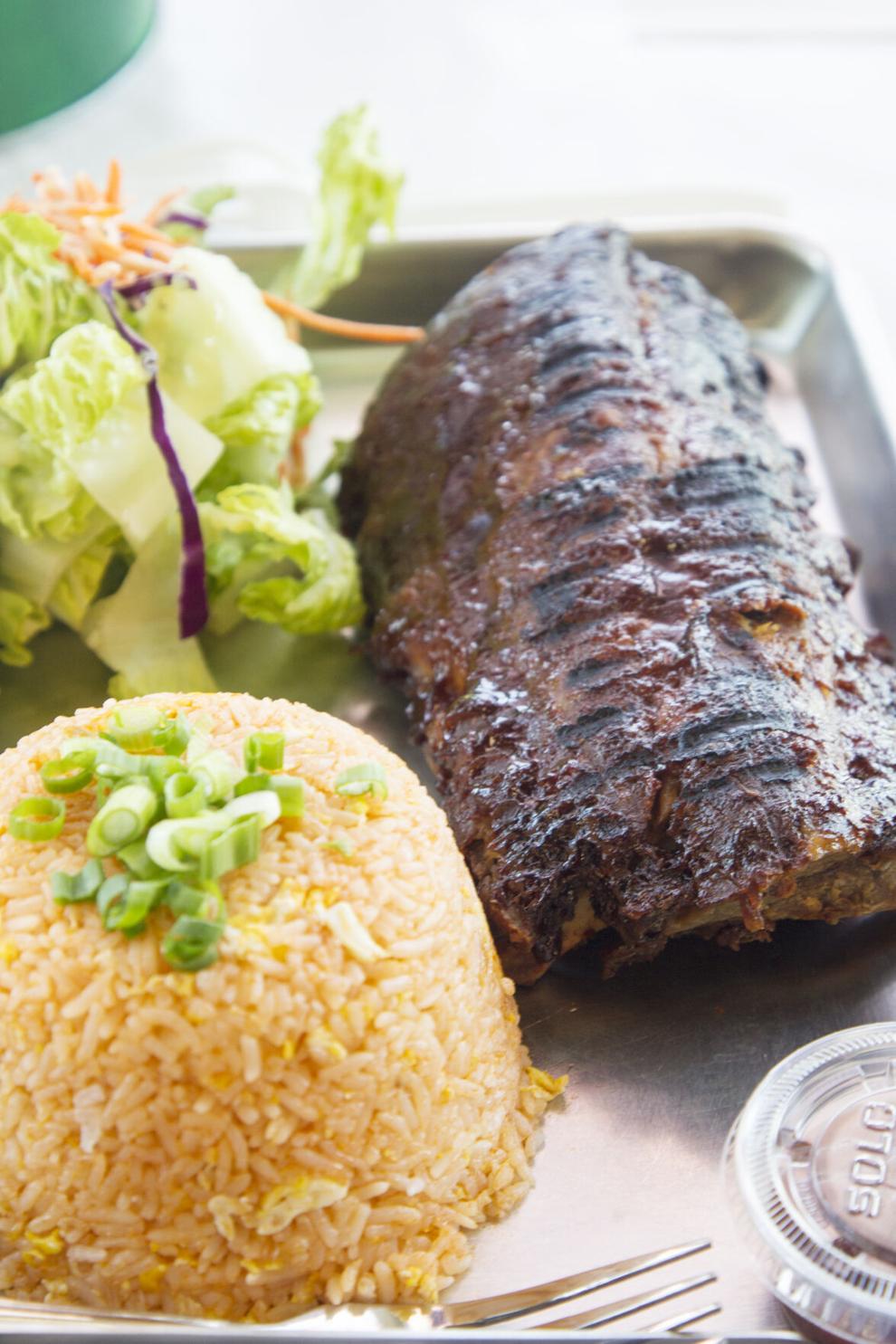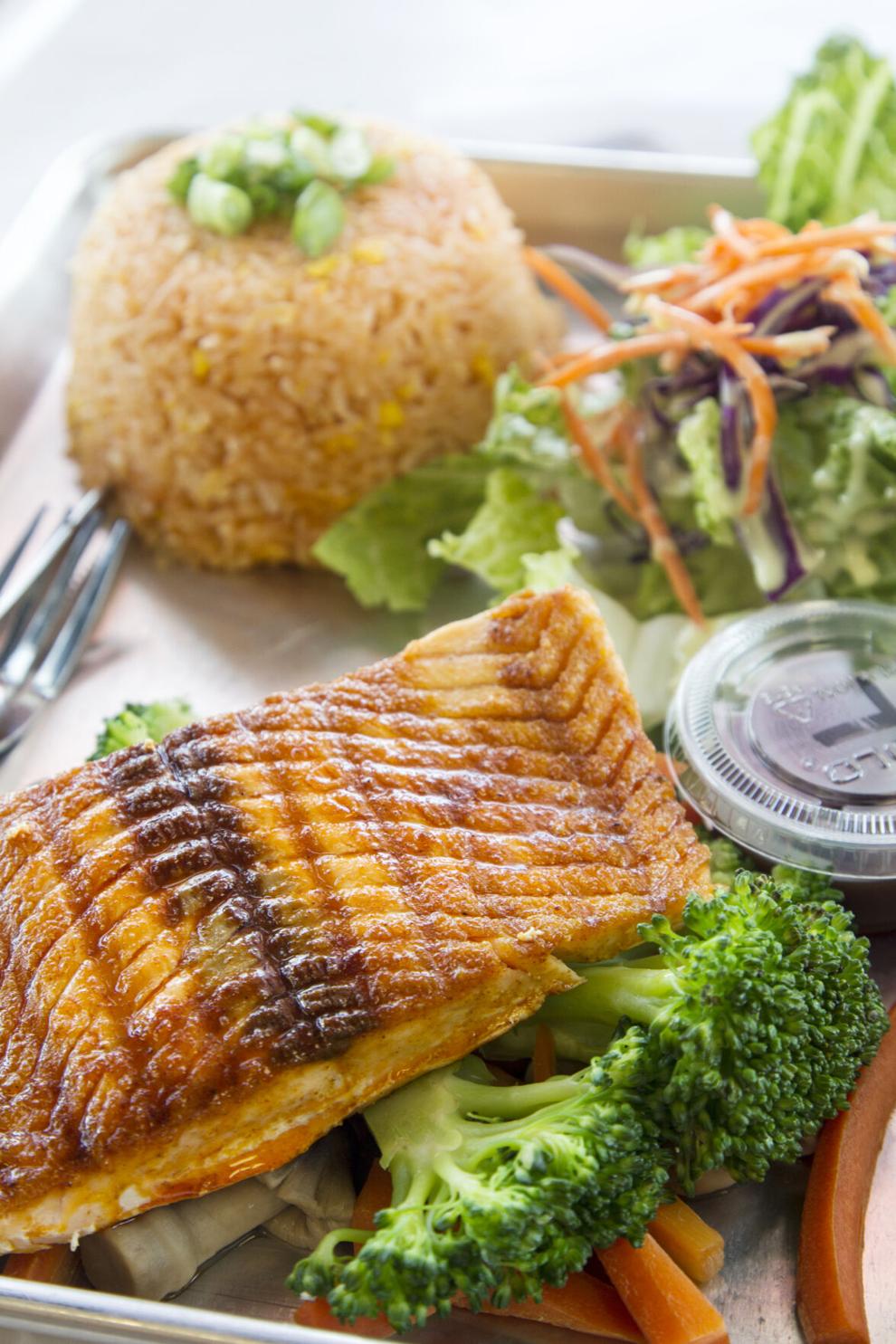 ES on the 1/2 rack of ribs: If you're not in the mood for a huge seafood dish, At C Fresh offers a few land animal dishes, such as the ribs. Slather on some of the barbecue sauce they provide and you'll love every bite as it falls off the bone. The fried rice and salad that come with this dish are great additions.
JMP on the grilled salmon: You can't go wrong with salmon. This plate featured a flavorful and delicious grilled salmon served with a salad and barbecue fried rice on the side. It's honestly the perfect dinner entree. 
Seafood combos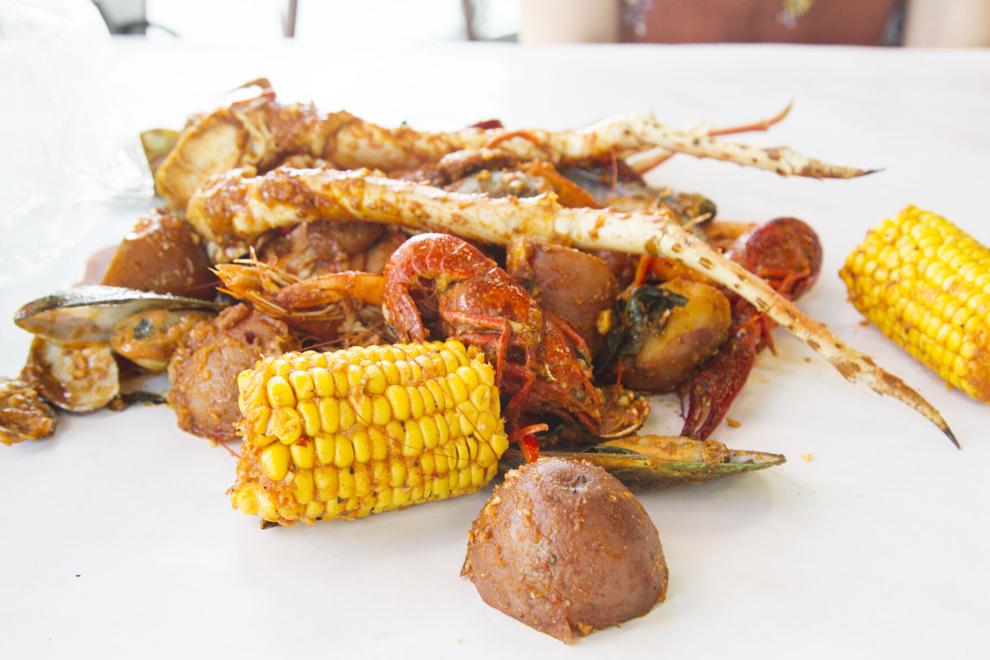 JMP on the Big Combo: If you love seafood, this is it. I'm a big fan of seafood boil, but it's hard to find places that serve it in Bakersfield. It was such a messy and enjoyable experience eating several different items in this bucket, includes juicy crab legs, soft potatoes, corn, sausage links with a little spice, mussels, crawfish and shrimp. We highly recommend eating this with a group of three or four!
ES on the Big Combo: The eating experience when it comes to this combo is one you don't find often in restaurants. I've never broken crab legs before, so that was a blast as well as delicious, and having all of our food spread out on our table sans plates was fun too!
Drinks
JMP on the Thai iced tea: I'd like to think of myself as a Thai tea connoisseur. At C Fresh's Thai iced tea was simply refreshing and just the right amount of sweet.