"Abstract: The Art of Design" (Netflix): As a designer, I like to label myself as a creative so I'm constantly looking for ways to fuel my artistic ability. One of the ways I seek creativeness is looking at how other artists create their works of art. I'm passionate about graphic design, but as a creator, it's important to me to look at all aspects of other design. "Abstract: The Art of Design" is a two season documentary with 16 episodes, which features set designer Es Devlin, interior designer Ilse Crawford, graphic designer Paula Scher, costume designer Ruth Carter, digital product designer Ian Spalter and more.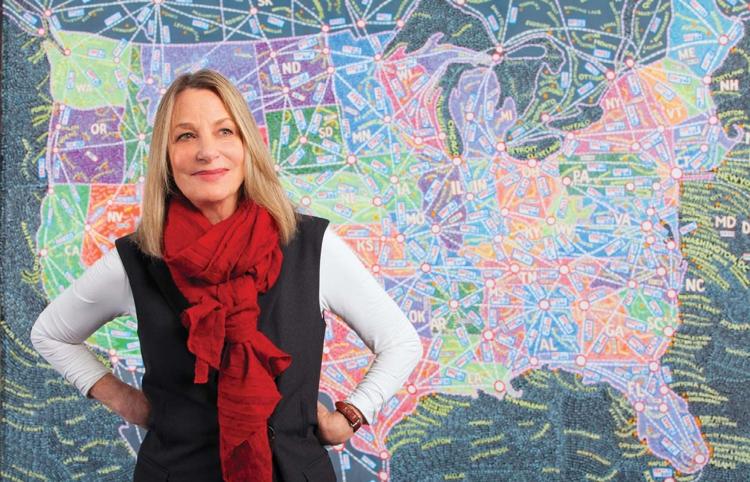 The series follows leading designers operating in different industries dedicated to their craft. The series itself gives energy to creatives curious of doing more with their practice. These are not your usual leading designers but designers who help shape our world. There is design in everyday life — from the way we use our phones, the clothes we wear, the cars we drive, the typography on signs, the buildings we admire — it's everywhere. Watching a show like "Abstract" will help you comprehend the future by seeing the purpose behind the objects that surround us and the decisions that led to them. Design is problem-solving, experience-shaping and gives a extraordinary approach to the human-made world.
— Julie Mana-ay Perez, specialty publications designer
"Keep It" (Apple Podcasts, Google Play, Spotify): There's nothing I love more than pop culture and celebrities. All of my close friends and family will tell you it's a bit of an obsession, but I can't help but be captivated by all the glamorous parts of their lives! Thankfully, I'm not the only person who feels this way.
"Keep It" hosts Ira Madison III, Louis Virtel, and Aida Osman discuss what entertainment they have consumed, the latest gossip and drama in Hollywood and what's going on around the world with hilarious commentary. Every week they bring on a new guest, including journalists, authors, actors, celebrities and other personalities, to talk about their latest projects and other plans they have in the works. It's a fun way to learn about the entertainment industry, and who knows, you might find a new show or movie to watch or book to read.
"I May Destroy You" (HBO): This summer standout has been getting rave reviews, and after one episode, you'll believe the hype. Set in London, Arabella (played by Michaela Coel, also the creator and writer), a Twitter personality, is pressed to make her deadline for a memoir she's writing. What does she decide to do? Go out and party, of course. However, the night ends in a horrifying way: a sexual assault. She can't remember who sexually assaulted her or what happened, but this memory of a man standing over her just won't go away. As she tries to figure out her next steps, we see her friends working through similar experiences in their own relationships.
It's a tough show to watch, but the topic definitely cannot be ignored anymore. Coel does a fantastic job of making this life-altering event feel so real to viewers because, unfortunately, it's something very real that happens in our world. The acting and writing are both emotional and so pure that it will leave you captivated from start to finish.
— Ema Sasic, Bakersfield Life editor