Along the Kern River Parkway, at Hart Memorial Park, and throughout the city of Bakersfield, a lovely yellow and green plant grows gracefully under the warm rays of the sun. I had not seen or heard of the plant before this summer, but that was about to change.
"Nina, this is an emergency." Those are words you hope never to hear when your mother calls. My body immediately went into panic mode as I tried to learn the details of what was happening. My parents, Richard and Mary Liu, had found a plant in the backyard of their Southern California home. My mom assumed it was part of her vegetable garden so she cooked up the small bundle for dinner. Then, she and my dad went on their usual postprandial walk. My father felt faint just minutes into their stroll. As my mom helped him sit down, she suddenly realized that she couldn't go on either. Her mind immediately raced back to dinnertime and their newly harvested greens, which she now hypothesized to be poisonous.
She immediately called 911 for an ambulance, rang her neighbors for assistance and then dialed my number so I could notify my siblings.
Fortunately, the emergency vehicle arrived quickly. Meanwhile, my siblings and I were all waiting for updates and praying for our parents.
I finally let out a sigh of relief when I saw that my mom had taken a selfie inside the ambulance. She was still her playful self even after accidentally ingesting poison.
After several rounds of self-induced regurgitation, my parents were given IV fluids and finally released around one o'clock in the morning. Their good Samaritan neighbors drove them home for a full recovery.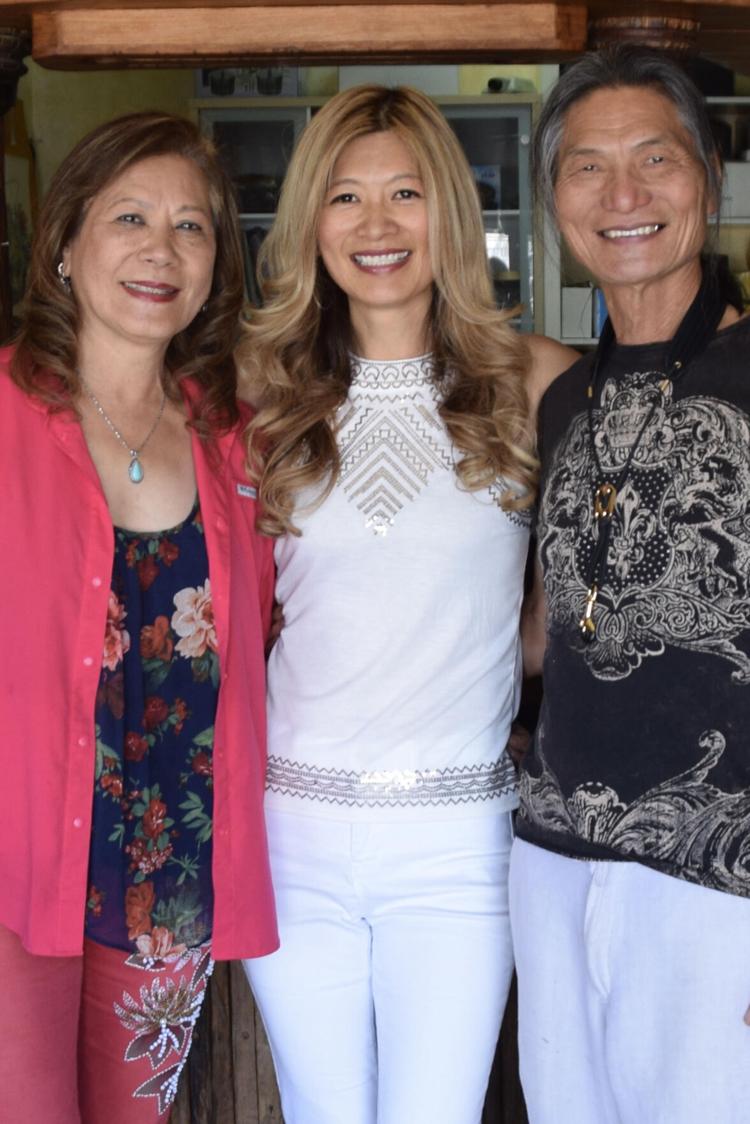 During a time when Americans are digging into their pandemic victory gardens, it's important to be aware of the lethal properties of uninvited backyard plants.
My sister-in-law learned, through an online plant identification forum, that our parents fell prey to the nicotiana glauca tobacco plant, native to South America, but now widespread throughout the world and here in Kern County.
The invasive plant bears leaves that closely resemble traditional spinach, but can be fatal for humans and animals when consumed. Ingestion can cause respiratory paralysis due to anabasine, a principal ingredient used in insecticides. Calpoison.org gives the plant a toxicity rating of 4, its highest, since it can cause serious damage to the heart, liver, kidneys or brain.
Think of my parents' ordeal as a cautionary tale. This tobacco plant variant, which can grow as tall as 22 feet, can easily show up in your backyard via seed dispersal by wind or water.
When the doctor asked my parents what happened that night, my mom jokingly said, "I tried to poison my husband, but accidentally poisoned myself as well." It certainly is good to have my parents back. Now, every day we spend with them is a gift from God we don't take for granted.
Opinions expressed in this column are those of Nina Ha.