Pamoja sisi jamii means "Together we commUNITY" in Swahili. During a time when unrest is undeniable, we as a community come together with courage, commitment and collaboration for change.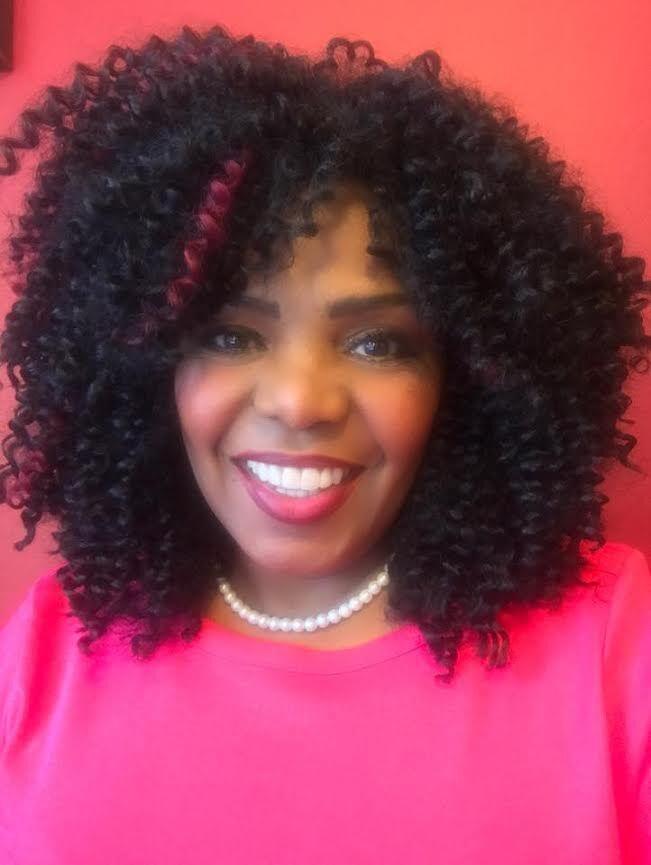 Through ShePower Leadership Academy, we work to build girl leaders to be a voice for change, to own their ShePower without apology. As a girl, my parents, Willie and Loretta Frink, lived a life of leadership that I admired. God obviously had plans for me to continue their work, building girl leaders through ShePower, doing equity and social justice work through the MLKcommUNITY Initiative, closing the economic gap through both.
ShePower set out to organize listening sessions for The Frink Firm, to discover affordable housing needs. The residents showed up intelligent, committed, passionate, in need of engagement, education and a strategy for change, support and advocacy.
The first year, we made historic strides as a community. Community leaders such as Isaiah Crompton, Sean Battle, Pastor Jordan, Kevin Moten, Mr. Roosevelt, Ora Frink and a list of others joined in. These are leaders who have been pushing and working for years. Pamoja sisi jamii.
We addressed food insecurity by giving out 300,000-plus pounds of food, served more than 5,000-plus hot meals with 1,500-plus volunteer hours. It was all accomplished with the support of organizations and companies like United Way, CAPK, Blue Shield of California, The Mission at Kern County, City Serve, Caught Up The Game, The Frink Firm, ShePower, Adopt A Block Bako, Jerusalem Mission, Bakersfield News Observer, along with a list of other organizations and volunteers.
The community efforts are to rebound the southeast. Every day, we find tremendous hope in how our community pulls together to listen, learn and take action. We have had area elected officials show up and serve, including Congressman TJ Cox, Sen. Melissa Huerta, Assemblyman Rudy Salas, Supervisor Leticia Perez, City Councilman Willie Rivera and Mayor Karen Goh. We have so much to do in this community, and we need more support. We know it will come. Rather than a one-time donation, monthly donation or multiyear donation or volunteering, we commUNITY together.
We have a giving community who responds to cries. I'm confident the cry of the southeast, a community on life support, will be answered and define the greatness of our city. Taking care of the homeless populations as humans, not mistakes; our seniors and not forgetting them; families in need and engaging our youth, identifying leaders and mentoring them.
Together we have made a difference by:
Volunteering to help create a stronger community
Positioning ShePower and HePower Leadership mentoring programs
Shopping with the microenterprise entrepreneurs to grow and diversify our economy
Supporting our work with the Kern County Sheriff's Office while building an advisory council
Supporting MLKcommUNITY and others that are investing in underserved communities.
As we look back over our first year as the MLKcommUNITY Initiative, we begin to see more clearly that this wasn't simply a listening party to understand housing needs, but a God movement to support a community that was waiting for us to show up, a community I grew up in. We realized we all shared the same set of desires and goals for our neighborhoods and families, no matter if we lived in a gated community, a single bedroom home or were homeless. We want to thrive and do it well. 
MLKcommUNITY is our community. It's not our address, we don't 9 to 5 there, our children don't attend the schools, but we are responsible to rebound and help the residents thrive. We're not in charge, but we're responsible.
We're at the heart of the matter. Our answer to the call began to emerge new and deeper relationships, business opportunities and ways of thinking
We community together. If we are to overcome the challenges that confront us, then each of us has a responsibility to continue to do our part to make the whole stronger, that's everyone. Pamoja sisi jamii.
Arleana Waller is a ShEO, professional speaker, author and leadership, personal branding and inspirational adviser. Her organization MLKcommUNITY works collaboratively with others to close the economic gap through equity and social justice work, covering many of the 25 categories of economics. She also serves on multiple executive boards. The views expressed are her own.