Josh Connor will always remember his first time scuba diving in the Pacific Ocean.
Connor is a disabled U.S. Army veteran who served from 2002 to 2006 and was deployed to Iraq for 16 months.
After he returned to Bakersfield, Connor was heavily involved with the veteran community. And then he found Aqua-Nut Divers, an organization dedicated to empowering our local disabled veterans by showing diving excursions through scuba diving and how it can help people therapeutically.
"I've always wanted to be a scuba diver and I've always loved the ocean. There was an opportunity for disabled veterans to do it for free," he said. "Once you get into that water, it'll blow your mind."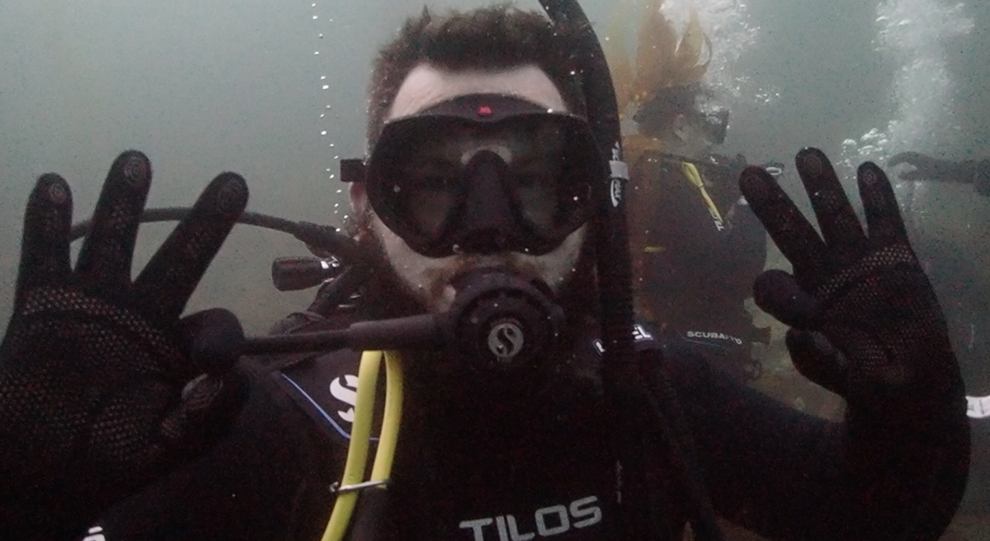 In that moment, Connor found an outlet to escape the world and reality.
"When I go underwater, I forget about everything — bills, problems, everything. It's my own world and experience," he said.
Aqua-Nut Divers board member Martha Millan Schimon said many disabled veterans suffer from PTSD symptoms and she wanted to provide a service to give back to Bakersfield's veterans.
While Schimon was on a scuba diving trip with her husband, Eric, a former Bakersfield Police Department sergeant, years ago, she witnessed a group of veterans scuba diving, learning that the activity was a healthy outlet and support system for their mental and physical disabilities.
Schimon and her husband knew they had to bring the program to Bakersfield.
According to Schimon, elements of scuba diving such as developing assurance in oneself, strengthening communication while underwater and creating friendships with each other provide a therapeutic release for veterans.
"When they enter the unknown, they build confidence," said Schimon. "When they overcome fear, it's elated. And it's rewarding to see it."
Schimon said that being underwater helps these veterans from thinking about their past and negative moments; diving is something that can improve their lives.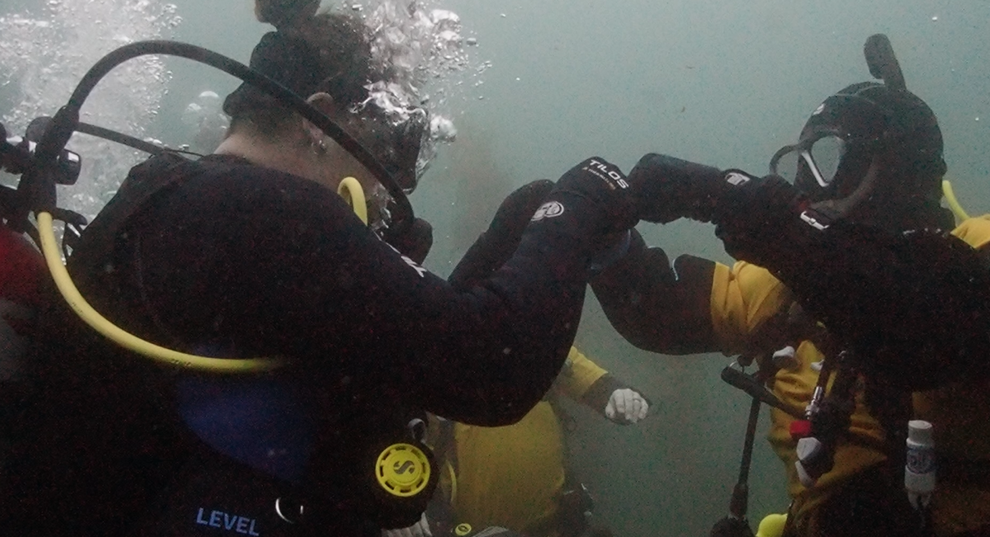 "You see the relationships they form and strong bonds by the way they interact and the way they want to dive. They build camaraderie. When you're providing a system of support, that in itself is life-changing," she said.
Tim Coleman, another disabled veteran, received his open water and advanced certification. Coleman is one of many disabled veterans — regularly in pain and finding difficulties with walking. Schimon said she assisted Coleman as he went into the water, inflating his BCD — a buoyancy control device or jacket — and watching him float.
"He feels that weightless environment. He's in the moment and not thinking. Physically, he feels better and it's helpful for him in so many ways. [Coleman] continues to dive and want to dive because of it," said Schimon.
Veterans have to go through a series of tests before their first dive into the ocean, which include written exams to educate themselves on functioning underwater, open water dives and an advanced diver certification. They also have the opportunity to take it a step further and become a search and rescue diver, such as Connor, who applied for the Sheriff Office's search and rescue dive team.
Aqua-Nut Divers holds two fundraisers a year to fund their trips, scuba gear, lodging and rentals, making this program free for disabled veterans.
One of their fundraisers will be held from 8 a.m. to 5 p.m. Aug. 14 at the Bakersfield Racquet Club. It's open to the public, providing a one and a half hour experience for community members who want to try scuba diving. The event is $25 per person and all proceeds go to training disabled veterans to scuba dive. To RSVP, email eric@aqua-nut.com.