It's hard to believe it's officially been a year since COVID-19 affected almost every facet of life. More unbelievable is the number of lives the virus has impacted and taken — more than 27.8 million cases and 489,000 deaths in the United States and more than 100,800 cases and 690 deaths in Kern County. Among the thousands of individuals who have recovered from COVID-19, five local, prominent men share their experiences and advice with Bakersfield Life readers.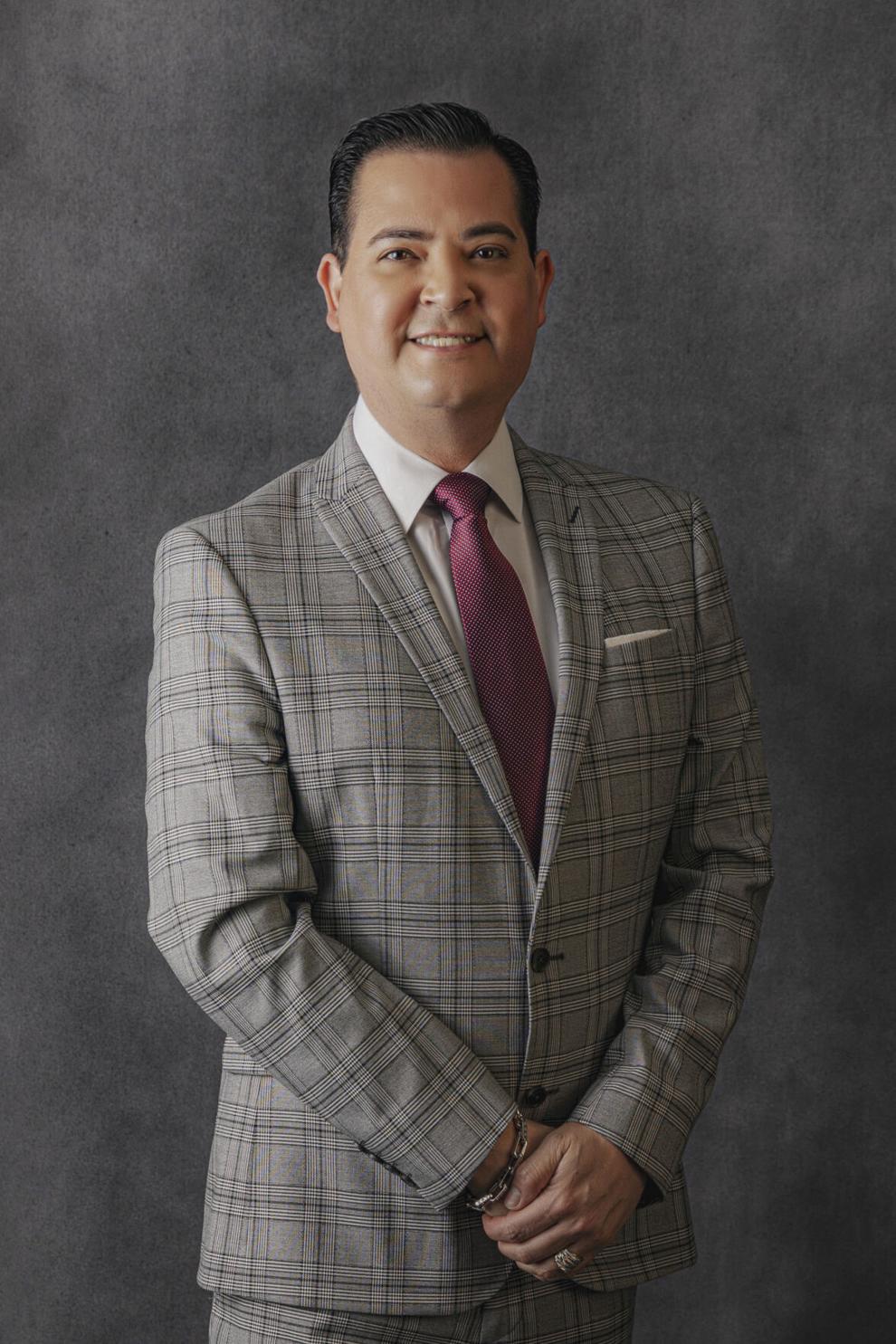 Jay Tamsi, Kern County Hispanic Chamber of Commerce president/CEO
To be among the first of anything can be a daunting task. Jay Tamsi's COVID-19 diagnosis came right when the world was just beginning to learn about the virus and a day after California's first stay-at-home order, and it was a scary and confusing time for him.
Initially, Tamsi thought he had a routine illness. He was first diagnosed with a severe cold and a sinus infection, which made sense due to the symptoms he had, he said. A week later he returned to the doctor and was diagnosed with COVID-19. The symptoms started out mild, but became more severe, he said. 
"My energy was drained. I kept in touch with my doctor, but fortunately I did not have to be hospitalized," Tamsi said. "I recovered in a few weeks, but I made it a priority to isolate and quarantine for nearly 45 days. I knew little at the time of the virus — how it spreads, how long it stayed with someone — so I wanted to make sure I was completely OK before I went out in the community."
Tamsi took what he learned from his experience — COVID-19 symptoms, CDC guidelines, testing, the importance of personal protective equipment, etc. — and decided to help others, particularly the Hispanic community which saw rising case numbers. With the help of colleagues H.A. Sala, David A. Torres and 30 others prominent leaders in Kern County, they co-founded the first Kern County Latino COVID-19 Task Force. The task force collaborates with the Kern County Public Health Services Department and other organizations and businesses on awareness and outreach of testing and vaccinations while providing referral sources through its mental health hotline.
"While my journey was tough, I worried about those who could not afford to seek medical attention or those who faced a more excruciating journey, including the loss of a loved one. It is so heartbreaking to think that nearly half a million deaths in the United States are due to COVID-19," Tamsi said. "I knew outreach and education was key to save lives and slow down numbers especially in the most vulnerable rural areas in Kern County."
Tamsi encourages Kern County residents to continue following COVID-19 safety guidelines, regularly getting tested, even if they feel asymptomatic, and having heart-to-heart conversations with others about the benefits of vaccination and to get the vaccine once it becomes available.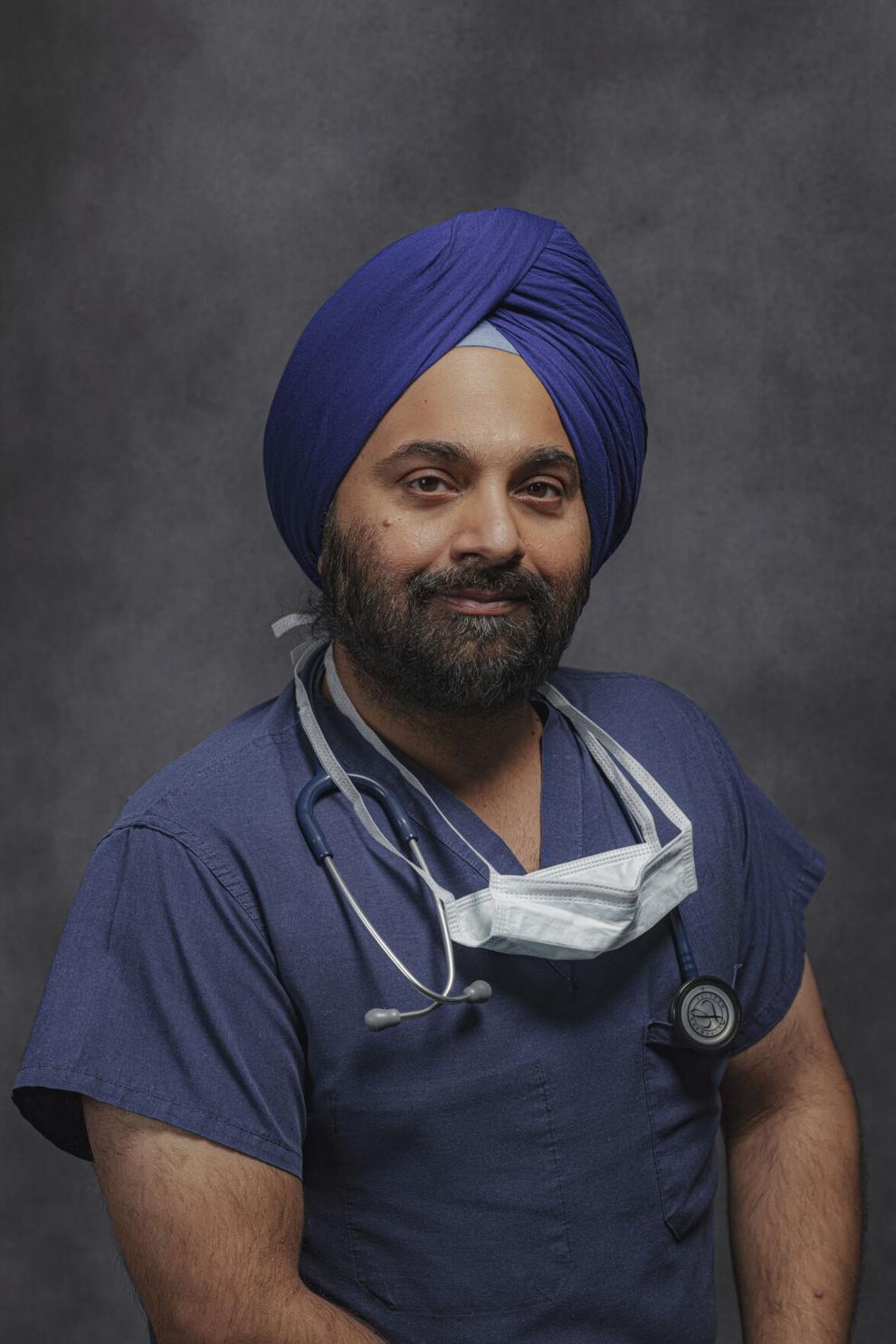 Jeet Singh, MD, physician/cardiologist
As a physician/cardiologist, Dr. Jeet Singh said he understood COVID-19 and its symptoms and spread quite well. He continued seeing patients last year, including individuals with cardiac problems who are more at-risk for severe illness or developing complications from COVID-19, which also put him at-risk of getting sick. 
In June 2020, he contracted the virus. 
"Thankfully I was one of the lucky ones who was asymptomatic during exposure," Singh said. 
Singh's recovery process included quarantining for 14 days. While he did not exhibit symptoms, the period was stressful for him because he was not "able to help out our community."
After he recovered, he was back to work to help guide patients through their COVID-19 experience and answer their questions. 
Singh said his COVID-19 diagnosis made him more aware of the importance of wearing face masks, frequently washing hands and limiting social gatherings. He also encourages the public to schedule an appointment to receive a COVID-19 vaccine.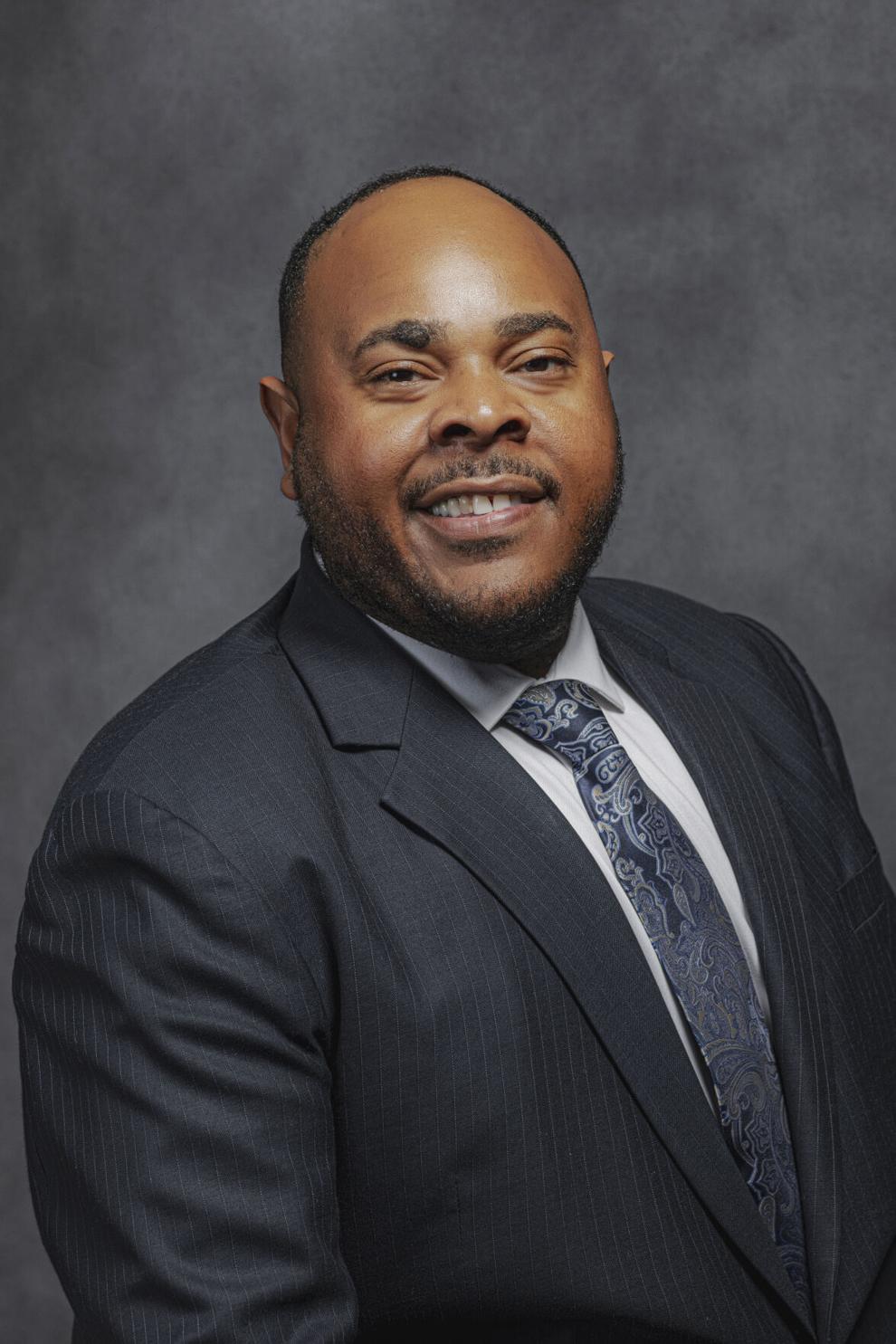 Michael Bowers, director of public affairs and government relations for Centric Health
Scientists and doctors were constantly learning more about ways to help mitigate the spread of COVID-19 during the summer months, and at times varying reports made it difficult for people to truly understand what precautions to take. Michael Bowers tried to stay home as much as possible, he said, but inevitably caught it when he was around others.
On July 1 and 2, 2020, Bowers felt tightness in his chest, and by July 3 he knew he had COVID-19.
"It felt like an elephant was sitting on my chest," Bowers said. He also experienced shortness of breath, low oxygen levels, a loss of taste, cold sweats, chills and a fever, along with developing bilateral pneumonia. 
He ended up going to Bakersfield Heart Hospital for two days. No visitors were allowed to be with him, which made the process so much harder. During his stay, he felt a wide range of emotions and even wondered if he would get the chance to leave the hospital.
"A part of your mindset is 'I'm not coming out of here,'" Bowers said. "It was the Fourth of July, so you hear the fireworks, and you wonder if you'll ever get to experience that again. You wonder if you'll ever have a life again."
Once he was allowed to go back home, he had to continue to quarantine from others and relied on supplemental oxygen. He said he felt "helpless" — his muscles were weak, going upstairs or to the bathroom became a chore and he couldn't be around his family until he tested negative.
Finally, about a month after his diagnosis, he started to feel stronger and not need to use supplemental oxygen. "It felt good to do basic things," he said, such as drive around, walk outside and take a shower without having to catch your breath, making him realize all the things people take for granted.
His diagnosis, however, did lead to possibly developing asthma and allergies. He also ended up losing around 15 pounds.
Bowers' experience with COVID-19 took him "from a doubter to a believer really quickly," he said. He stressed that people should continue to get tested, and those who end up getting sick from COVID-19 should listen to their doctor's advice and not wait to seek help. He also encourages people to get vaccinated, which he was scheduled to do prior to this article's publication.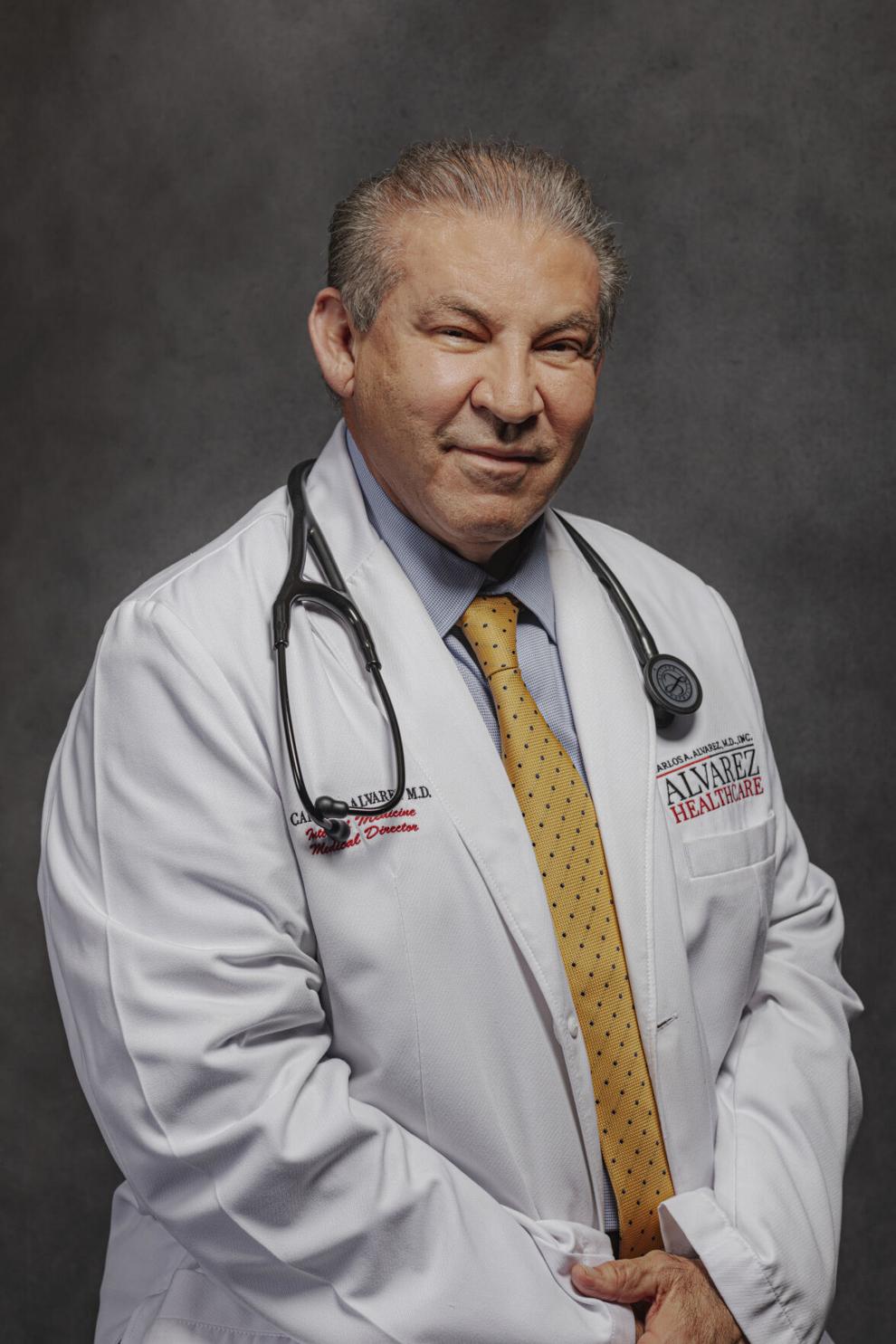 Carlos Alvarez, MD, medical director of Alvarez Healthcare
Dr. Carlos Alvarez never took a break from seeing patients in 2020. Many of his patients are farm workers who don't have access to technology or can't speak English well, so switching to telemedicine was not an option. 
Despite taking as many safety precautions as possible, "when you're in the middle of fire you get burned," he said, and he contracted COVID-19 just a few days before the new year.
At first he felt tired, like he was dragging his feet, but later breathing became more difficult and a slew of other symptoms (chills, a cough and a progression of exhaustion) arrived.
"The worst thing was the inability to breathe and the continuous cough that was uncontrollable," Alvarez said. "When that happened, I knew that if I didn't have assistance in the next few days, I would be in trouble."
He spent three days in the intensive care unit and three days at Good Samaritan Hospital. Alvarez was given antibiotics and steroids to help him, but he said that receiving convalescent plasma was a game changer. In the morning, he could barely breathe on his own, but hours after receiving plasma, especially after a second round, he "felt this less heavy load in my body," and breathing became easier and his cough lessened.
Alvarez's recovery took about a month, and he lost 21 pounds. Regaining his strength and being able to walk around on his own was a hurdle he had to get through, but now he said he's "back on track."
He, too, had to stay in the hospital alone, and that experience helped him understand his patients more and how to better take care of them, such as being more sensitive to their needs and providing the care they want.
Alvarez recommends getting vaccinated when the opportunity comes. He also encourages those who have recovered from COVID-19 to donate convalescent plasma. He said he's ready to do it soon.
"I need to pay back my debt. Whoever gave me that plasma, they pretty much saved my life," Alvarez said.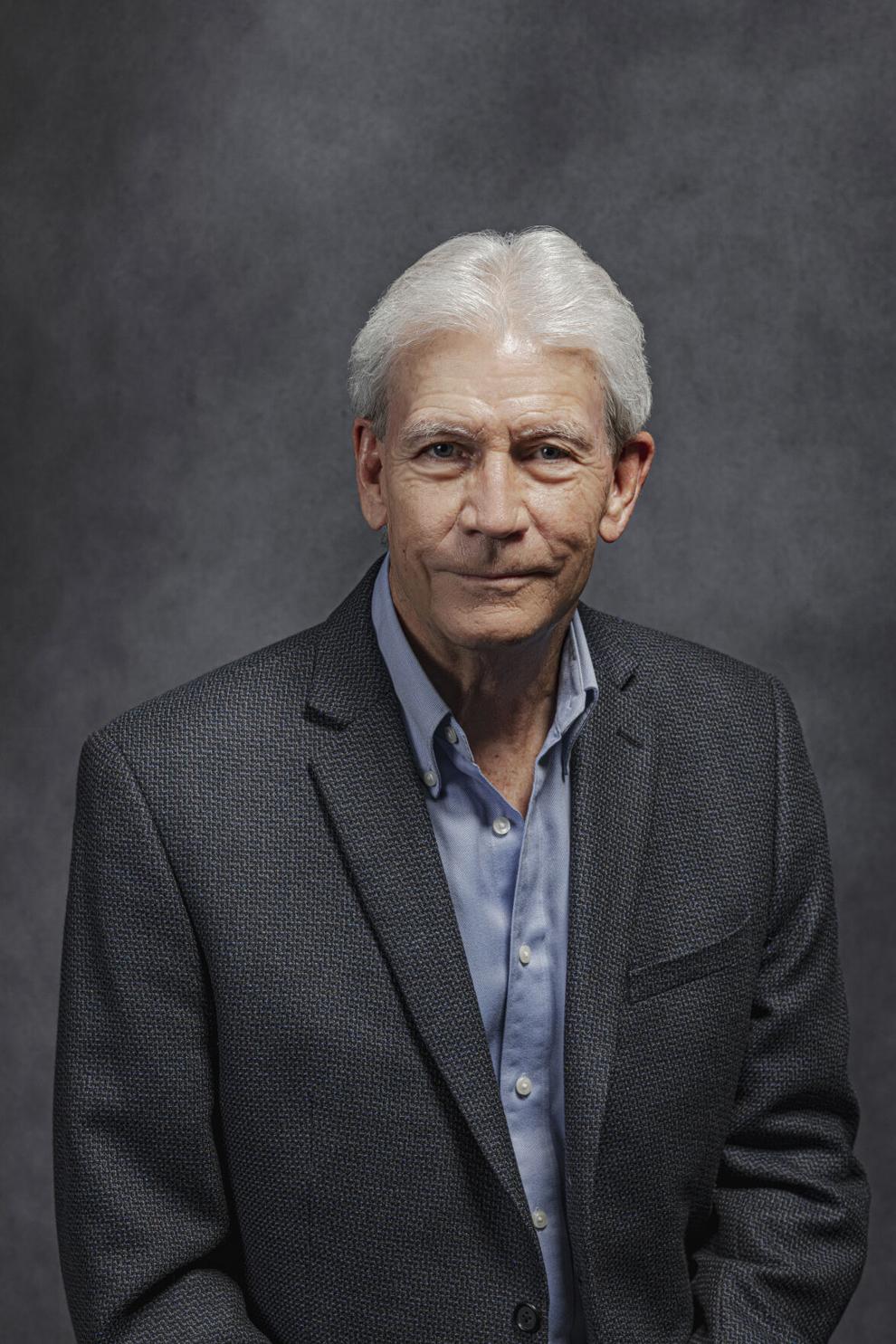 Jim Scott, news anchor/reporter/managing editor of KGET TV
As a journalist, and with daily coverage on the COVID-19 pandemic, Jim Scott said he had a pretty good understanding of the virus and its symptoms. But there's always more to learn, he said, such as how symptoms vary and latent symptoms, affecting heart function and a person's sense of taste and smell, are manifesting long after recovery.
Scott was diagnosed with COVID-19 on Jan. 1 — quite the way to begin the new year — and said his symptoms were of the "garden variety": pronounced fatigue, muscle aches and pain and no sense of taste or smell for several days.
"I kept expecting my symptoms to worsen, but they remained fairly stable. I tried to work remotely from home, but simply didn't have the energy to do that on a sustained basis. I finally submitted to the fact that I just needed to rest, let it run its course and get better," Scott said. "Fortunately, I had very little respiratory discomfort."
He was sick for about 12 days and returned to working remotely a little over two weeks after his diagnosis. Scott's biggest takeaway was seeing firsthand how the virus affects people differently. Since he is in good health and has no underlying or pre-existing conditions, he said "that may have had something to do with my relatively moderate symptoms, and for that I am very grateful."
His experience also made him very passionate about donating convalescent plasma and encouraging others to do so too, he explained, especially since it's "one of the very few proven therapeutic treatments for people hospitalized with acute symptoms of the coronavirus."
"The day I was diagnosed, I joked with my wife and said, 'Hey, at least now I can donate blood plasma.' And I did, as soon I had my lab results and Houchin Community Blood Bank gave me the green light," Scott said. "It was a very pleasant experience. The facility is amazing. The staff is very friendly and professional. The procedure was relatively quick and essentially painless."
"With some 90,000 people having contracted the virus in Kern County so far, and with the vast majority of them having recovered from this disease, there is no reason for a shortage of COVID-19 blood plasma at Houchin. But that's the case right now, and it has been that way for weeks. I humbly urge COVID-19 survivors to step up and give Houchin the plasma required to meet the needs of our hospitals and COVID-19 patients who are fighting for their lives," he added.