Educators will likely remember 2020 for the rest of their lives. It was the year when they had students in classrooms one day and had to transfer everything online the next. Many thought distance learning would last for a few weeks, but school reopening dates continued to be pushed further back, until ultimately the year ended in a virtual format, and a new school year began the same way.
Despite the challenges with internet connectivity, technological problems and lack of motivation among students, teachers continued to be champions and go above and beyond for their classes during unprecedented times. Bakersfield Life asked readers to nominate teachers for their dedication and commitment.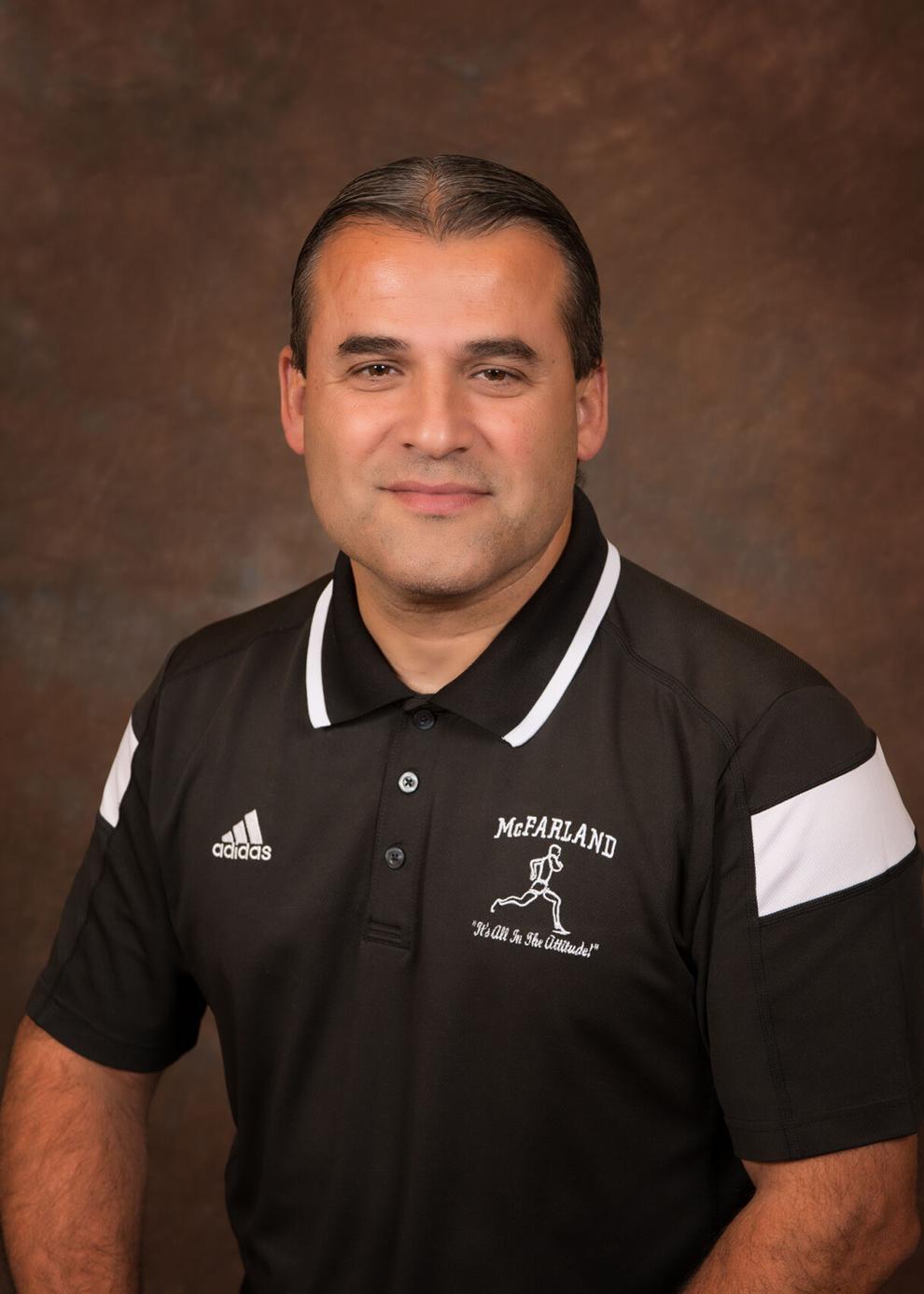 Daniel Diaz, senior counselor at McFarland High School Early College
After teaching and counseling students for several years — 12 years as a teacher and 14 years as a counselor — Daniel Diaz is no stranger to success. One of his duties is to target students who are struggling or at risk and help them.
Like many of his students, Diaz grew up in McFarland. He understands what students are facing — many work in the fields, come from families without economic resources, etc. Being surrounded by a big family that emphasized academic success, however, his upbringing helps him encourage students to keep up with their schoolwork so that one day they can walk across the graduation stage and receive their diploma. It also paints a bigger picture for students — they learn that there's more to life than working in the fields and that they can achieve anything they set their mind to.
Diaz said many of his students are struggling as they learn online because it's not the same as their in-person experience, but he emphasizes that his students should use him as a resource, either academically or mentally. When he works with a student, they narrow down what the problem is and make a plan to counter-attack so that they can tackle their assignments and pass their classes.
Diaz said one of the things he's taught his students is to set goals for themselves to attract success. The mantra is if you don't set goals for yourself, you're not headed anywhere.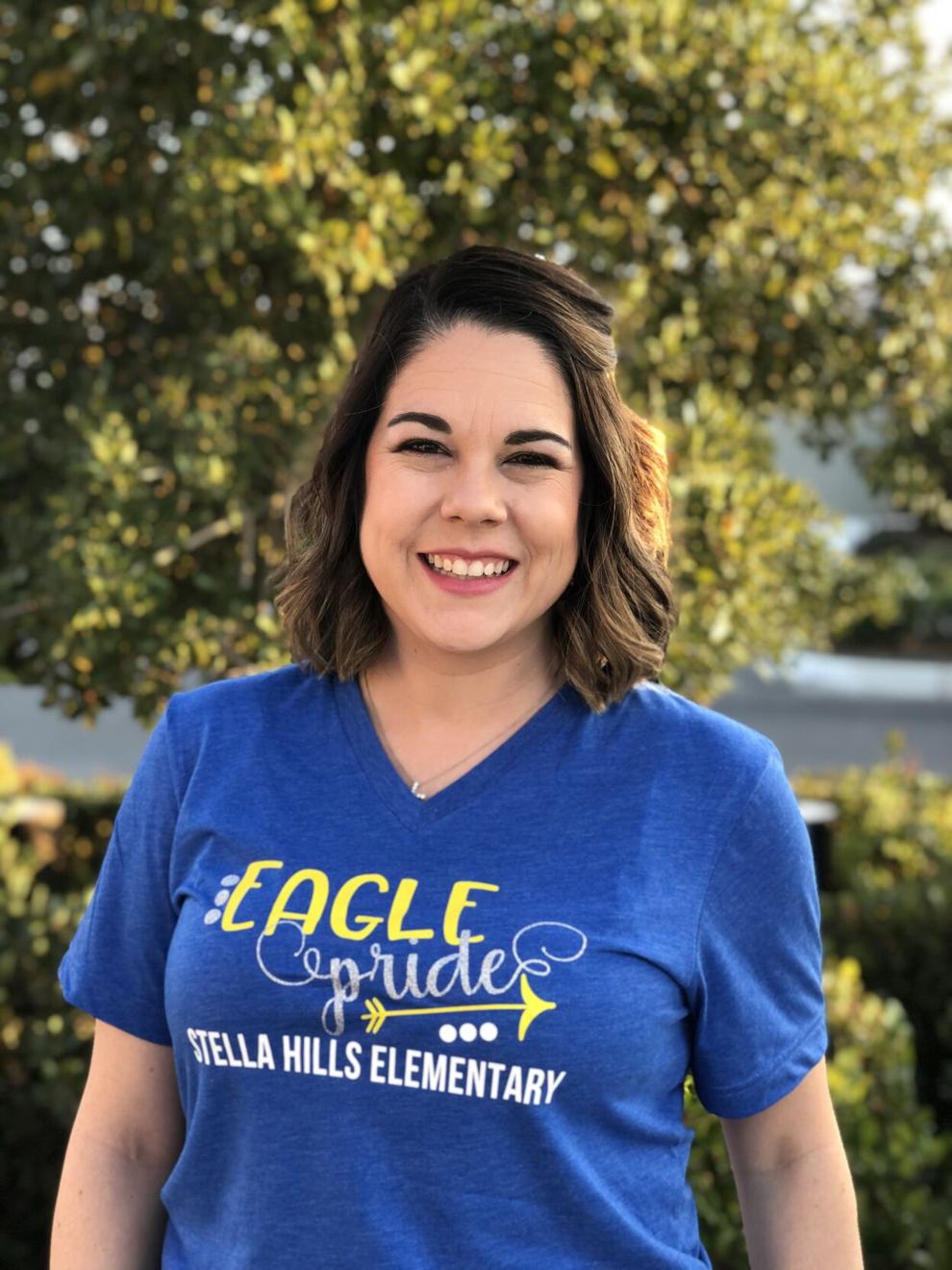 Whitney Dirkse, sixth grade teacher at Stella Hills Elementary School
Education and Whitney Dirkse go hand in hand. Prior to becoming a full-time educator, Dirkse worked for a nonprofit organization that helped probation and foster youth and their families. These children tended to look to their teachers as role models, and Dirkse realized the power teachers have to change lives.
When she joined the team at Stella Hills Elementary School, her experience working with children who come from disadvantaged backgrounds helped her take on her new career. Around 98 percent of students come from low socioeconomic homes, and Dirkse said she and her colleagues are always looking for ways to help take the stress off parents. Over the years she has put on various fundraisers and activities to teach students about compassion and community service. Over the past two years, the school has raised $1,200 for Red Nose Day.
When COVID-19 changed the educational landscape, that didn't stop Dirkse from caring for Stella Hills families. She planned and organized a Thanksgiving food drive for almost 40 of the school's families and put together a Christmas Wish drive, which provided gifts and more to students and their loved ones. In her distance learning classroom, Dirkse created videos and uploaded daily lessons onto a website to help students who may have missed some portion of class due to technical problems or who need a bit of a refresher. She also sent daily assignment lists to parents so that everyone was on the same page.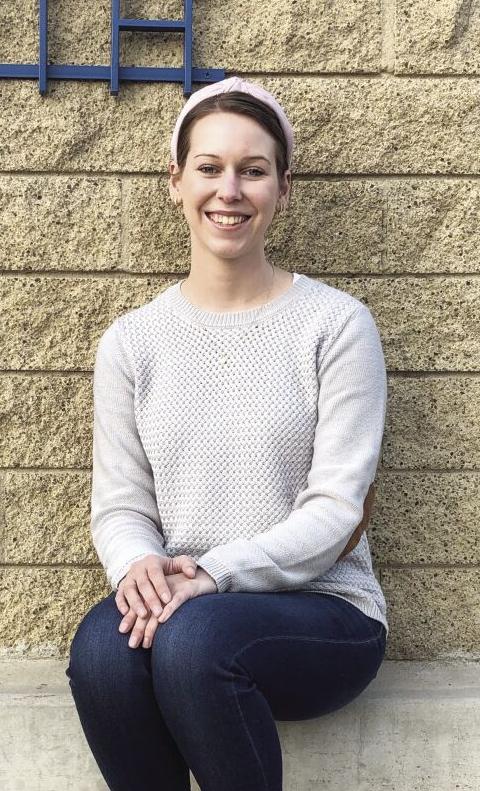 Kate Karpinski, preschool special education teacher at Rosedale North Elementary School
Kate Karpinski had quite an unusual start to her teaching career in Bakersfield — she moved to town a week before COVID-19 shutdowns began — but nevertheless she has tried to make virtual learning enjoyable for her preschoolers.
She wasn't sure how virtual learning would affect her relationships with her students, but she said the connection is just as strong. Her classroom logs on multiple times a day and completes certain activities together, and she makes time to help students or families on an individual basis.
Her students with moderate/severe disabilities each excel and struggle with different tasks, so Karpinski has taken it upon herself to create individualized activities for students to work on, which she drops off at their homes. For example, if students are learning about polar bears with a focus on math, a student who excels in the subject might be handed a more challenging puzzle, while a student who struggles to identify numbers will focus on matching numbers.
For a few weeks last year, Karpinski was able to hold in-person instruction with her eight-student class. To prepare for the return to school, she focused on making her students more comfortable with seeing face masks and shields being worn. Many of her students have previously spent time in medical settings, so parents were concerned seeing masks would make them upset. Karpinski began wearing her facial coverings on Zoom, and students soon learned they could have fun while staying safe. Being back in the classroom with her students was exciting for everyone, she said, and it made her happy to see her students bond so quickly, despite only seeing each other through a computer screen.
Jennifer Pelzer, K-5 special education teacher at Noble Elementary School
Jennifer Pelzer knew she always wanted to be a teacher, but it wasn't until she adopted her three youngest children from the foster care system that she found her calling: to be a special education teacher.
With her adopted children coming from an unfortunate domestic background, Pelzer made sure to educate herself on children with disabilities in order to protect them in the future. She then pursued a career in special education to be the voice for children who don't have one.
Pelzer is a mother of six, so she is no stranger to leading a group of kids, but she acknowledges since teaching virtually, it's been harder for her, her kids and her own students.
Pelzer is the kind of teacher who would go out of her way to help her students by visiting their homes and seeing what she can do to see them excel academically. Pelzer is used to calling parents for check-ups, making sure her special education students are OK and even dropping off food to their homes. Since the pandemic, it's been difficult to do many of those things.
No matter the learning format, Pelzer focuses on teaching her students that education is important. She wants to encourage her students that they can do whatever and be whoever they want to be in life, no matter their background. As someone who grew up in a low-income area, she uses her own life experiences to show students what's possible when they work hard and set their eyes on a goal.
Kimberly Stewart, South High School English teacher
No matter the format of a school year, Kimberly Stewart's main priority is to build relationships with her students. Prior to virtual learning, Stewart's first concern was to make sure she cultivated a connection between her students so that they can engage and interact with others in the classroom. Since the pandemic, it's been a bit difficult for students to communicate. But she still hasn't given up on building relationships.
In her virtual classroom, Stewart divides her class into breakout groups or gives students the opportunity to talk in class to feel motivated and not feel distant from one another.
Stewart is also attending CSUB to obtain a credential in administration, so one of the ways she connects with her students is relating to them through her virtual experience and understanding that getting an education online can feel trying. By making herself "look more human" and not like a teacher, as she describes it, her students can see that she cares about them and is open to their communication.
That type of relationship building and care isn't uncommon, however. Stewart said South High School is a hidden gem where staff members truly care about their community.
As an educator at South High School, Stewart believes the high school is a hidden gem and praises the staff for their standards and family values.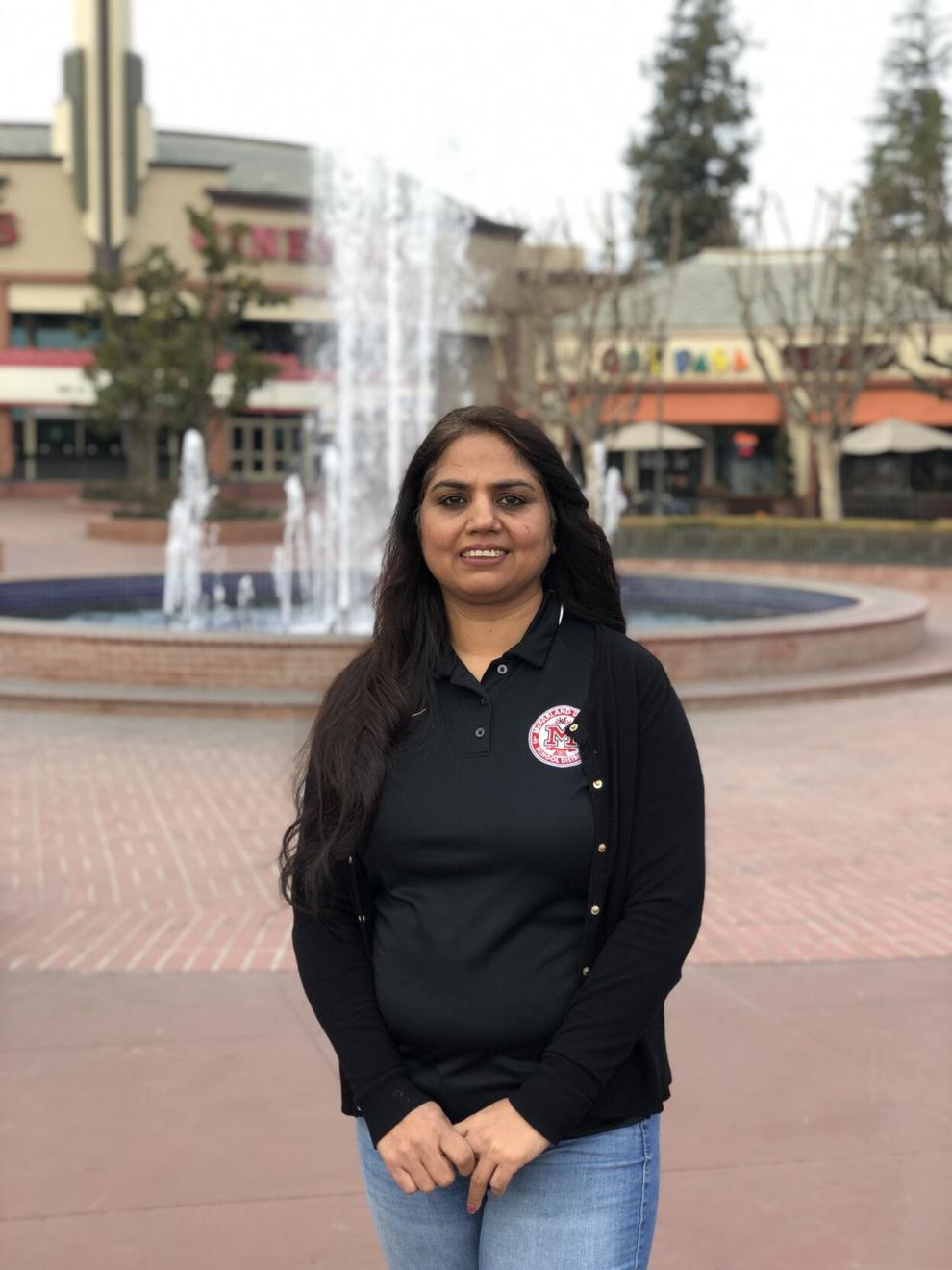 Sukhdeep Kaur Sunner, eighth grade mathematics/VEX robotics teacher at McFarland Junior High School
Teaching mathematics and robotics is difficult already, but having to teach everything on a digital platform may seem like an impossible task. Sukhdeep Kaur Sunner was ready for the challenge because she believes it is her responsibility to make sure her students are learning every day.
In her normal classroom, Sunner's students are used to hands-on learning and building robots according to competition rules. With a background in computer science, Sunner has led her VFX robotics teams to great feats in recent years. Last year, three teams qualified for the state competition, and a previous team also competed in Ohio for the U.S. Championship.
Transitioning to a virtual format was a bit of a challenge. With no possibility of having students work together, Sunner has instead focused on programming robots online. It's been a success so far, but she is also planning on ordering and delivering robot parts to her students and having them create small builds at home.
Other ways she has tried to adapt her classroom in an online form included creating an organized, easy to navigate digital Google Classroom, using multiple digital platforms for instruction, uploading "how to" videos that provide clear expectations for routines and procedures (such as how to download a document or end a Zoom call) and reaching out to at-risk students and their parents via phone call, email and Zoom. Math is a tricky subject for many, and going totally online was not ideal, but keeping up a consistent routine with her students and offering additional support has made the journey a little easier.
Joseph Tipay, Bakersfield College, art
Joseph Tipay is a two-year studio art professor at Bakersfield College, teaching art appreciation, art history and drawing.
Since the pandemic, things haven't been easy for most students, but because Tipay has had prior experience teaching online courses, adjusting to an online environment wasn't a drastic change.
Tipay sets his virtual class up with multiple camera angles to ensure that his students get the same in-class experience. His class even started using Discord to connect, chat and build a community among one another.
His classroom is a positive learning community, he said, which allows for students to pick each other up, learn together more effectively and get excited about learning as well.
Tipay wanted his students to look at virtual learning as a benefit — using this time to block out all of the troubles and noises going on and thinking of it as a space just for them.
Though online learning was a smooth transition for Tipay's classes, he understands it wasn't always easy for all of his students. He used to live in a rural area where he didn't have internet access so he would frequently go to Starbucks, McDonald's and the campus parking lot for connectivity. With that experience in mind, he remained flexible all while giving students information for resources to access.
One of his favorite things about teaching is seeing a light bulb moment from his students and being proud of the work they create in his classroom.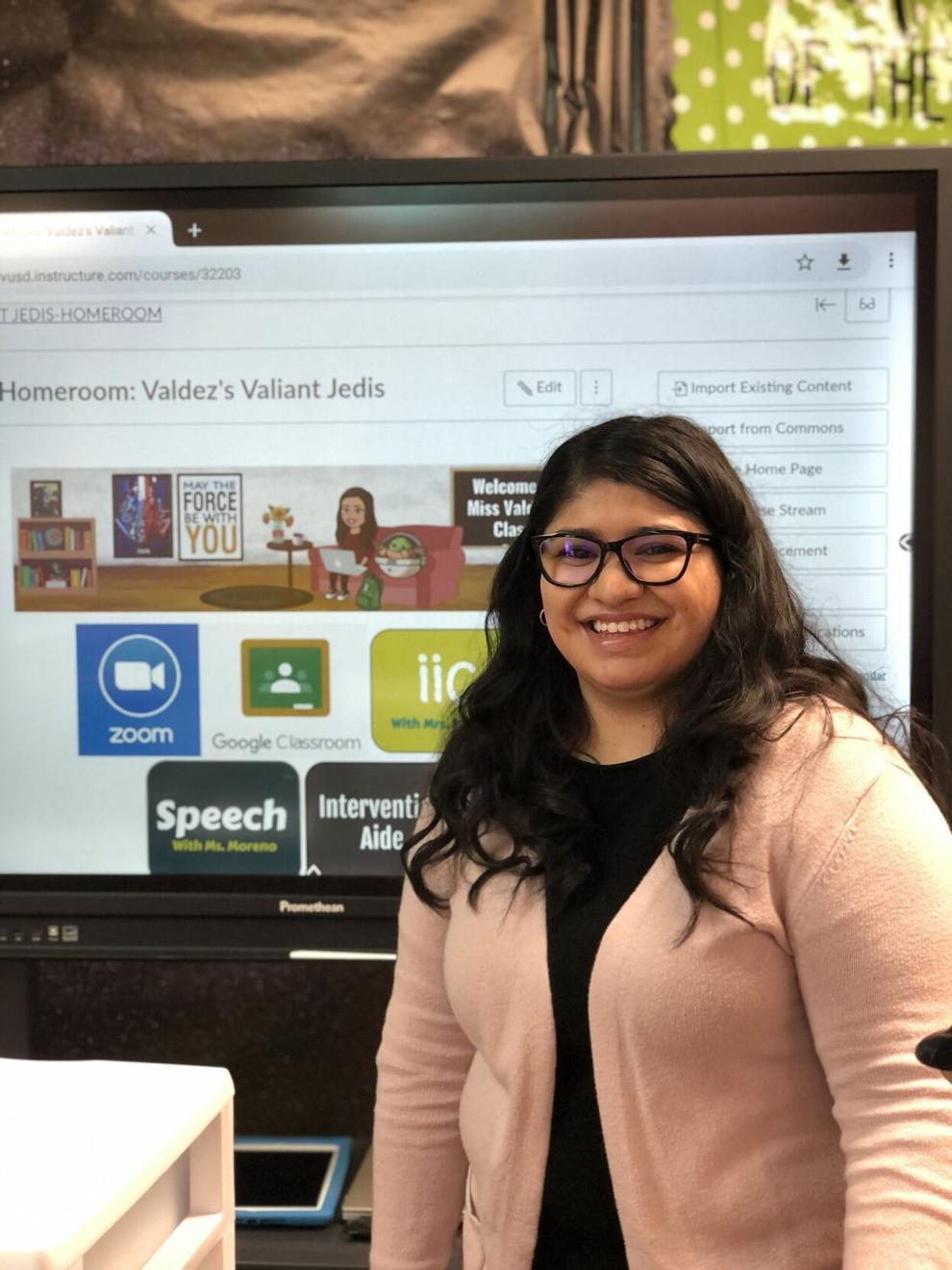 Diane Valdez, fifth grade teacher at Wayne Van Horn Elementary School
When it comes to being ready to help in any way, shape or form, Diane Valdez is someone the Wayne Van Horn Elementary School community can count on. As a second-year teacher, Valdez has had an unusual start to her teaching career. When she had the opportunity to meet all of her students and develop a routine, in-person learning was halted. Now having to navigate the ups and downs of distance learning, she has lent a helping hand to Spanish-speaking families who are struggling as well.
She has interpreted items for the school, created helpful videos for families in Spanish and provided additional tutoring to students in her class and others outside. When one of her students expressed concern that his younger sister needed more help, Diane arranged extra support for the sibling.
Valdez found that her efforts opened doors that might have otherwise been closed to families who don't speak English. They're better able to understand daily tasks and can easily access assignments, she said, and it has also been helpful to other teachers. Even when students are able to attend in-person classes, Valdez hopes to continue providing additional supporting to Spanish-speaking families.