Salty's BBQ & Catering is an eminent restaurant within the Bakersfield community, though its climb to be one of the city's favorite eatery spots was not an easy journey. 
Even before he would build his barbecue empire, Jeff Salters always loved to barbecue for his friends and family during gatherings. He then opened a small catering business on weekends while working in sales in 2010.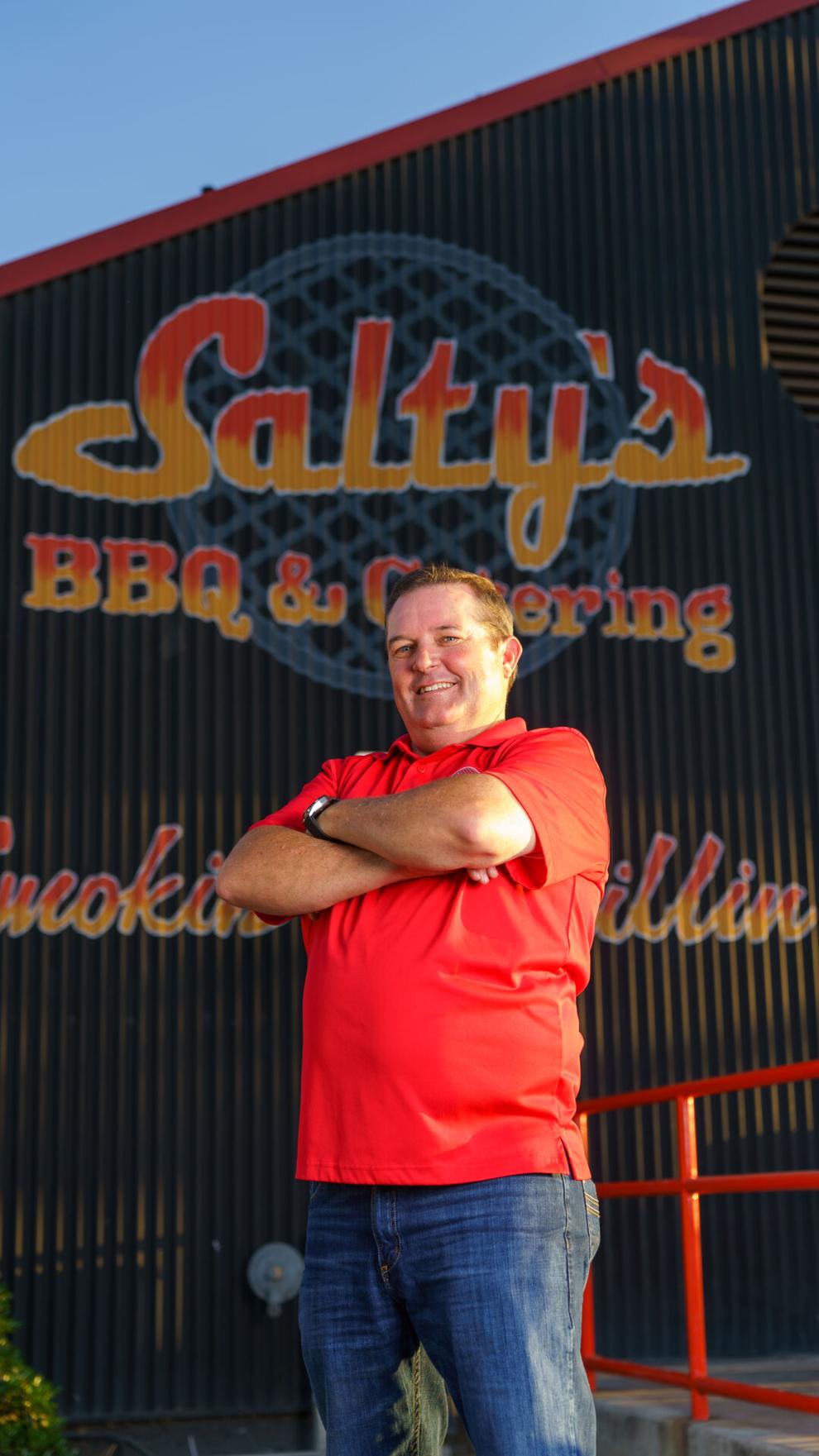 "I was known as 'the barbecue guy,'" he said. "And someday I might have a business doing it."
A couple of years later, Salters would drive by an area on Rosedale Highway and think it would be the perfect place for customers to go for his barbecue. 
"I drove by one day on a Sunday afternoon and saw a for rent sign," Salters said. "I talked to the business that was leaving and began negotiating."
With the help of his close family and friends, Salters was able to build his first eatery on $40,000 of borrowed money.
The day before Salty's would open for business, 40 to 50 people circled hand-in-hand and prayed for the success of the business. 
"Our faith is extremely important to us. It's a central part of who we are and what our business is. I prayed that God would use us, prosper and take care of our family," he said. 
And in October 2012, Salters would open the doors to the public.
On opening day, Oct. 8, 2012, Salters felt the anticipation of watching his barbecue business come to fruition. Salters, his wife, children and their partners along with a small staff all came together to make the first day successful. 
"I thought we were going to make a ton of money and the next day was a third of what we made the day before," he said. 
But slow days never stopped Salters from nurturing the growth of his eatery. Within the first year of opening, the restaurant boomed. 
"I remember needing people and literally handing people aprons and putting them to work. Those guys that worked for me in the beginning, we're friends now," he said. 
Friendship and family are qualities Salty's would be built on the next several years. 
"I tried to make this a family — that's what I want people to understand. We're a family business — owned and operated. People who work for us and with us are reaching the same goal to better ourselves," he said. "I want to lift them up and make it a place where people stay."
Salters also uses his family recipes to create the menu and wanted to keep things "simple and to minimize mistakes."
Aside from doing what he loves, which is barbecuing, Salters wanted to use his business as a way to bring people together and to "reach out and help others," he said. 
"One of the coolest things I could look back at over the last nine years is the amount of money we've been able to give and support veterans, law enforcement and other nonprofits like Children's Miracle Network, League of Dreams and so many other great organizations," he said. "It's allowed us as a business to give back to the community — that's an important part."