Since 2003, high-achieving high school seniors selected to participate in the Jim Burke Education Foundation's Dream Builders program, and its year-long sister leadership group Ford Dimension, have been churning out creative and impactful service projects. The Dream Builders' motto is "helping Kern County youth excel."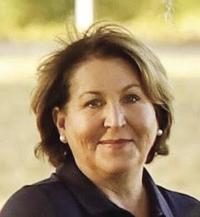 There has been a teen voter registration drive, an anti-vaping campaign, and homelessness efforts. Year after year, the rule remained the same about selecting a topic — don't repeat a recent project. But for the first time in the program's history, the rules went out the window as this year's class convened amid the pandemic. Meetings with the four groups' mentors were zoomed, and they were assigned a theme.
"We have never done this before, but we thought that there had been so much negativity in their lives with the pandemic that the project they would work on for the next five months should not only be something that brings others joy, but something that would give them joy to work on," said Katie Werdel, director of student leadership with Jim Burke Ford, on the decision to task them with creating something related to joy.
Despite COVID restrictions, four teams of eight presented projects they deemed joyful. The winning project, "Nutritious Delicious" from Team Bank of the Sierra, created a virtual cookbook featuring recipes from local culinary experts. The students partnered with the Edible Schoolyard to produce instructional videos that used locally sourced produce and nutritious and delicious easy-to-follow recipes. They held Instagram live events with the goal of increasing nutritional eating habits for everyone.
Team AERA's Full STEAM Ahead's educated third, fourth, fifth and sixth graders on the opportunities in the fields of science, technology, engineering, art and math. They held a Zoom webinar that included an interactive video taking students through each part of STEAM with the goal of getting more than 100 students on board the STEAM train. The project also included two interactive science experiments.
Students on Team Dignity Health created Celebrating You(th)!, designed to make birthday cards for local underprivileged children. The cards, along with birthday goodie bags of treats, were handed out at a card drive. Socially distanced tables were set up for the card-making. Their goal was to get them into the hands of youngsters, sprinkling some joy in their lives.
Team Garlic Company developed COVID Creations, an art project celebrating frontline health workers in partnership with art students at the Boys and Girls Club's Armstrong Youth Center. The students in grades 3 to 6 created works expressing their feelings during the pandemic. The art was placed together in several large mosaics and displayed at Memorial Hospital.
The group's goal was to shine a positive light on the negativity of the pandemic while memorializing the hard work and dedication of local healthcare workers.
"I am so incredibly proud of these 32 high school seniors who overcame so many obstacles to ensure they made an impact on the city we love so much," Werdel added.