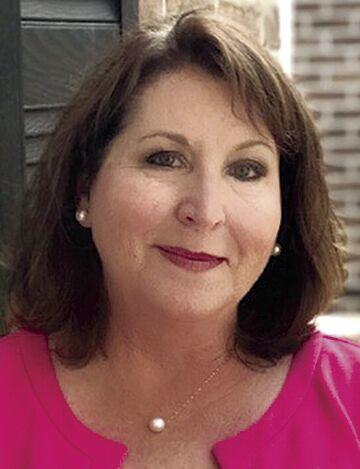 Show of hands, who is ready to kick 2020, arguably the longest year of our lives, to the curb? This time last year we didn't see the COVID-19 freight train barreling toward us. We were preparing to ring in the year, optimistic that it would gift us the good health we had taken for granted.
Twelve months later, here we are, about to usher in 2021, still grappling with the pandemic, trying to find light amid the darkest time this nation has ever experienced. As the health crisis drags on, experts say tending to our mental wellness is every bit as important as taking care of our physical selves.
"We are experiencing something most have never experienced before and terminology being used, like 'lockdown' and 'curfew' are very triggering for many people," said Dr. Jasmeet Kaur Bains, medical director for Dignity Health Medical Foundation. "It is important to be sensitive to trigger words. Humans were created to interact, communicate, and human touch can mean so many things."
"We are all learning this together. This can draw us closer. Navigating it with someone is important," said clinical psychologist Dr. Dean Haddock, who suggests scheduling a Zoom meeting for the whole family every week or every few days. Experts also recommend holding yourself accountable by keeping a daily log of the amount of sleep you had, what you ate, your feelings and a list of people you talked to.
"Separate the work part of your house from other areas. With increased time at home, explore new or old hobbies, learn a new language, catch up on some fun reading or learn how to cook," Dr. Bains added. Her greatest advice is the easiest and doesn't cost a thing: smiling. "Studies show waking up and seeing yourself smile in the mirror helps jumpstart your body and sets the tone for the rest of the day. I challenge everyone to do so and take it one extra step by trying to do your best to see that smile reciprocated on someone else that day."
Experts also suggest heavier doses of compassion, for yourself and others. As for those resolutions, keep making them! "New Year's resolutions have always been a way for people to spend time identifying things they would like to bring awareness to in their lives. They don't have to change, but the way we implement them might need some creative thinking," Dr. Bains said.
"Every crisis has its own opportunities," Dr. Haddock said. "Schedule your time differently and what is important now." Look at current hardships as a pathway to peace, Dr. Bain advises. "Many people are watching you and often look to you for inspiration more than you may ever know. Cherish that and use it as a way to empower your community through your creativity and innovation."
Opinions expressed in this column are those of Lisa Kimble.