I switch my Spotify playlist from "Rap Caviar" to "Country Gold" as I always do when I hit the point on the Grapevine where Bakersfield begins to peek out to say hello.
The drama queen that I am plays "Merry Go Round" by Kacey Musgraves and memories flood my mind. I switch from my L.A. self to my Bakersfield self as if the two can't possibly exist in the same person.
Very off pitch, I sing the lyrics and think about how they relate to all of the myths I told myself growing up:
"We think the first time's good enough
So we hold on to high school love
Say we won't end up like our parents
Tiny little boxes in a row
Ain't want you want, it's what you know
Just happy in the shoes you're wearin'
Same checks we're always cashin'
To buy a little more distraction."
I smile with pride telling myself that I "made it out."
The feeling of driving into town is familiar, but the circumstances this time are different. Normally resting beside me in my passenger seat sits a small weekend bag ready to celebrate a holiday for a few days.
Since graduating from Liberty High School, I set out to pursue my dreams of starting a career in the entertainment industry. I have been living and working in L.A. as a digital content producer within the world of music and sports. My rare returns home are short and sweet.
This trip, however, is indefinite, and my car is packed with boxes containing half of all my belongings. The other half of everything I own now sits in a storage unit in L.A. along with the life I once knew (I told you I was a drama queen).
The thought of unpacking one box in particular is haunting me: The box I have put Bakersfield in my entire life.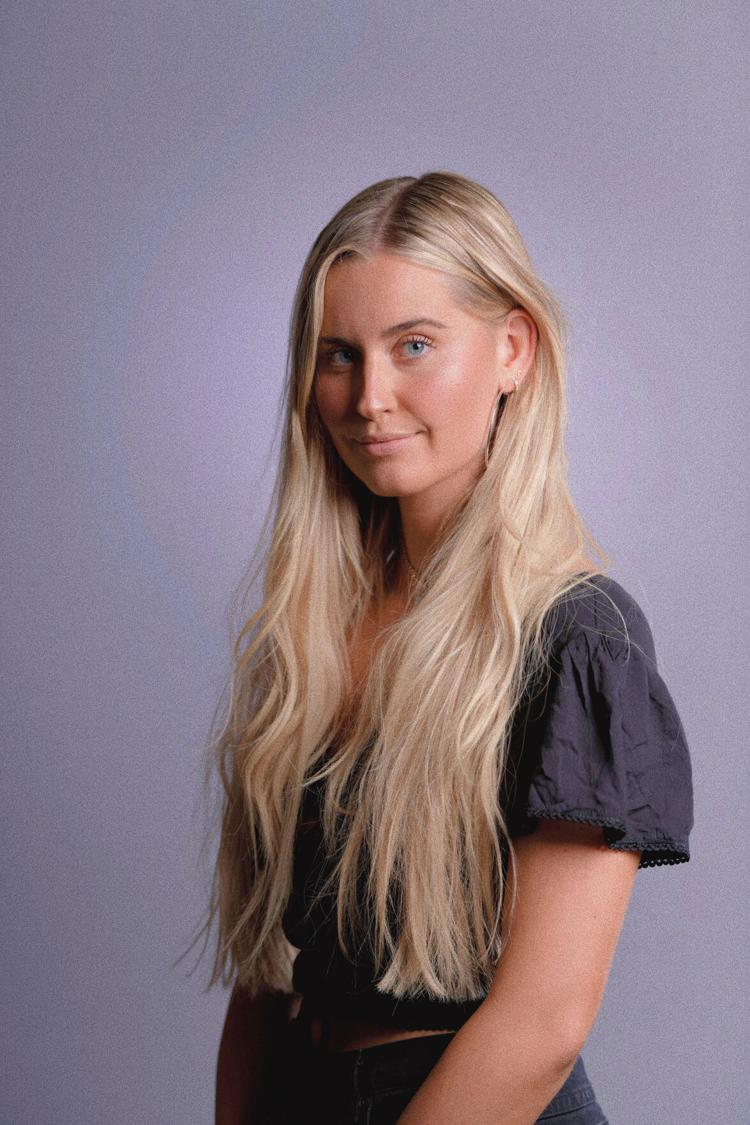 We all have a childhood box mixed with experiences, feelings and memories that have shaped us.
I don't care where you are from or how perfect your childhood may have seemed, I know one thing for sure: All of our boxes are heavy, messy and not pretty.
They are not what we talk about in passing conversations, or what you will see posted on my perfectly curated Instagram made to fool you into thinking I have life figured out.
We hide these boxes from other people and even ourselves.
If you are anything like me, you took your childhood box, taped it up tightly and shoved it into a corner in the attic of your mind, only forced to reopen it a few times a year.
This method works...for a little bit. Then a plot twist you didn't see coming hits the life you have been creating for yourself.
A plot twist like... a global pandemic.
A plot twist like...working from home.
A plot twist like...moving back to Bakersfield.
My box was picked up and dumped out, forcing me to look at all that sat inside.
But wait! This is where it gets good. As I have begun to face everything I had been running from, I am seeing that the items in that box look a little different than when I packed them away.
These plot twists have ended up changing the entire narrative I had been writing about Bakersfield. What if this town plays a much larger role in my life than just being the place I couldn't wait to get out of? What if your past will always catch up to you, but provides the healing you didn't even know you needed? What if this town is much bigger than the box I always put it in? What if Bakersfield is booming with artists, creatives, young adults, entrepreneurs, dreamers, foodies and change makers that I have just yet to find?
So, here I am, back home, and unpacking.
My first week in town has felt slower than the speed and chaos I am used to. In this new pace I am able to identify magic in moments that normally would have zoomed past me.
I played a different song on Spotify today. One that I have heard a million times, but the lyrics now fall fresh on my ears and resonate in a way like never before:
"I came here in looking for somethin'
I couldn't find anywhere else
Well, I don't want to be nobody,
Just want a chance to be myself."
Maybe what I set out to find in the world has actually existed here in the streets of Bakersfield all along.
Maybe there is no L.A. me and Bakersfield me; they both combined make me Jess.
I am determined to get to know this town in a new way.
Come with me as I continue to unpack my past, rediscover my roots and rewrite a new chapter about Bakersfield.
Oh, and don't forget, I know you have some boxes too. Maybe it's time to rip them open!
Jess Druey was born and bred in Bakersfield. After living in Los Angeles for the past few years and working in the entertainment industry, her world was turned upside down when she decided to move home. Now back in Bakersfield, she is seeing the town in a whole different light. Follow her on Instagram: @jessdruey.