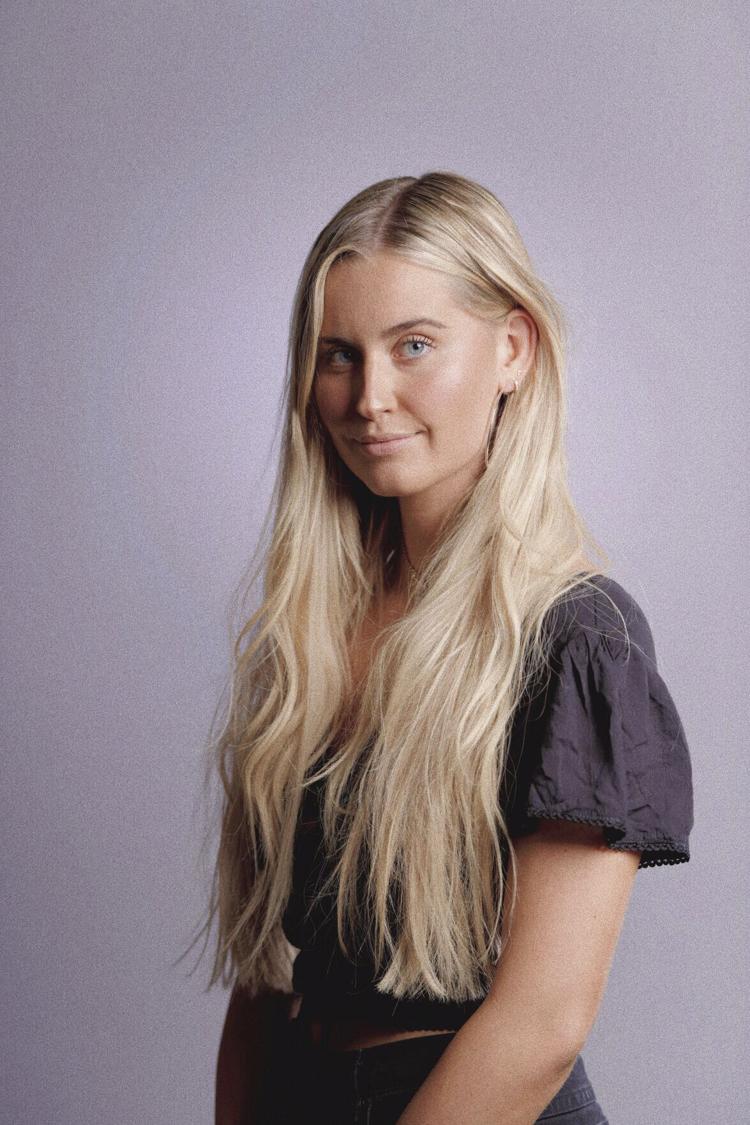 I have vague memories of elementary school conversations that happened at recess on the playground. You know, the ones where an older kid would say where babies came from and your 7-year-old world is rocked forever.
I am not sure the right word for the shift that happens in our mind when we start realizing there is more to life than the book fair, tooth fairy money and hoping to get a pink Nintendo DS for Christmas. The word for when the harsh reality begins to sink in that getting a B- on a weekly math exam is minute in comparison to the heartache of death and divorce. The word for when the pure, warm bubbles our parents protected us with are popped by forces out of their control.
A hot topic on the monkey bars in 2005 at Leo B. Hart Elementary was grandparents. We spoke about who had what as if they were Pokemon cards that we collected. Some had two, others had none. Me? I had a whopping four!
I paraded around the fact that I had all of my grandparents as if it was my greatest achievement in life. In many ways, my relationship with my grandparents is still one of my greatest life treasures. I'm not sure if it is because I am an old soul, or a people person, but I have always viewed them as little gems given to us and have soaked up every moment with them.
Complete humans who have a lifetime of stories and wisdom to pass onto you. Angels who objectively watch from afar as we walk through the world and laugh as we make the same mistakes they once did. My own little Disneyland full of adventures where their homes were the greatest summer vacation I could ever go on. Full-time employees whose only job is to love us.
My annual back to school writing prompt "What did you do over break?" was always followed by stories of going to the beach with my grandma in Ventura and riding horses at my GG's (Grandpa and Grandma Druey) ranch.
GG's was a magical land that felt like the Wild West I read about in story books.
Our days were filled with running through the sprinklers in the heat, playing cards, helping Grandma garden, waking up early to watch the sunrise, lunch on red checkered tablecloths at the picnic table outside, watching grandpa rope, riding in the truck, and on days that I was lucky enough, climbing onto Dolly's saddle to learn how to ride myself.
Only the brave got up at the crack of dawn to face the cowboy duties with GG. Scooping up the "you know what," dropping the hay into the barrels and filling up the water tank. The reward of hot breakfast from Grandma and the pride that you carried throughout the rest of the day was worth every bit of work.
It's funny what we remember as adults. Flashes of details that are ingrained in our hearts:
the color of Grandpa's red paisley handkerchiefs; the way Grandma wrapped our turkey sandwiches in paper towels when we took day trips to the lake; boots perfectly lined up at the back door; the speckled dishware; the shine of Grandpa's belt buckles; reading "A Bad Case Of The Stripes" every night before bed; the sound of the bell signaling lunch was ready and it was time to come inside; laying on the carpet at the feet of Grandpa's armchair with our beloved dog Lucy. And perhaps most ingrained in me: Grandpa saying every morning as he took his vitamins, "These are so I can dance with you at your wedding someday."
I was fortunate enough to float with ease in my bubble for years beyond what most are given. My bubble popped this past March when I lost the first of my jewels, my Grandpa Druey.
1940s music filled the room as he layed in bed at Hoffman Hospice, and when "Moon River" came on, I held my Papa, he sang, and we got our dance.
COVID-19 hit shortly after and my heart breaks for the families who have not been able to share these special last moments with loved ones.
Final shared moments such as Grandpa saying over and over again how blessed and how proud he is of us, watching my dad get his father dressed and perfectly combing his hair, seeing what 60 years of marriage looks like as my GG embraced one another, reading a 9th grade school project of mine back to him which was all about his life, FaceTiming my Uncle Kirk who couldn't be there, and, of course, in classic Grandpa fashion, him never failing to brag to the nurses about how beautiful his wife is.
Due to the pandemic, my family is still waiting to hold his celebration of life. Month after month, my Grandma checks for the "OK" from her local church to gather.
While we wait until it is safe again, I know there was no better way to honor my Grandpa Druey.
He was a storyteller and probably the reason I write these articles. One of his favorite stories to tell was of 3-year-old me running down the driveway waving "Bye bye, Papa" as he drove away. He was a true cowboy, lover of animals, and of our country. A Bakersfield high school football player whose photo is still hanging up at Luigi's. A father who called his son daily — I can still remember the voice from the home phone caller ID (remember those?) saying "Call From Cal Druey." A follower of Christ. A husband who was stopped frequently at the grocery store by strangers to say "You two are the cutest couple I have ever seen!"
He was, is and will always be one G's of my GG.
If you or your loved ones are experiencing the pain of the pop — the pain of pandemic loss — now more than ever, my heart is with you.
After the initial shock wore off, I have been able to see that I did not say "Bye bye, Papa" in March. He is one of my jewels, kept forever, and passed down through the generations.
Jess Druey was born and bred in Bakersfield. After living in Los Angeles for the past few years and working in the entertainment industry, her world was turned upside down when she decided to move home. Now back in Bakersfield, she is seeing the town in a whole different light. Follow her on Instagram: @jessdruey.