Similar to others, I was inspired to cook something I saw on TikTok and decided to give this apple and brie grilled cheese sandwich my own twist. Ever since Salty & Sweet made a visit to PorkChop & Bubba's for the November issue, I couldn't stop thinking about their gouda burger. It wasn't even the burger I was dreaming about, it was the brie cheese. 
This simple sandwich consisted of french sourdough bread, Knott's Berry Farm seedless blackberry jelly, butter and Primo Taglio's soft ripened brie cheese. Another tasty alternative might be to add apricot jelly and collage cheese.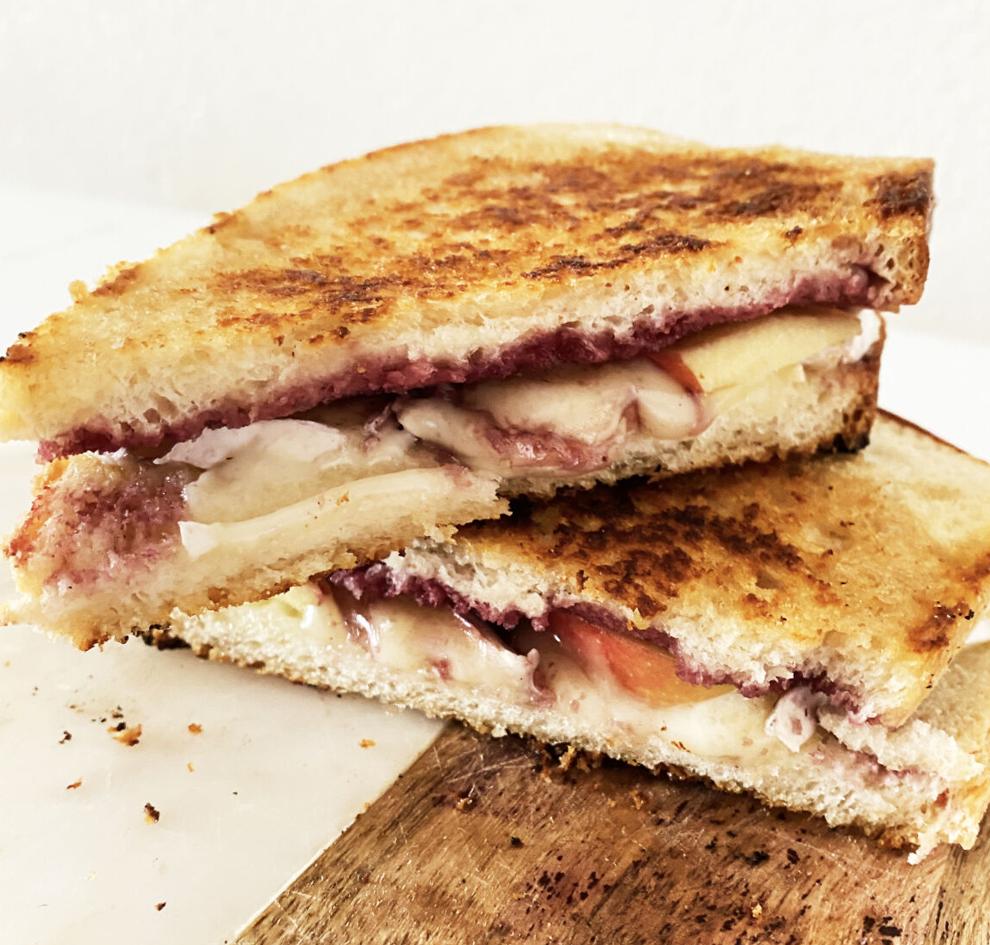 2 slices of your preferred bread
4-5 thin slices of your preferred apples
1/4 cup Knott's Berry Farm jam pure seedless blackberry
Preheat the stove to medium-low heat. While the stove is preheating, coat one side of each slice of bread with butter and place the two pieces of bread butter-side down in the skillet. Layer four slices of brie cheese and four to five thin slices of apples on one slice of bread. On the other slice of bread, spread the blackberry jam evenly. Cover and let the sandwich cook until the bread turns golden brown on both sides and the cheese starts to melt. Cut the sandwich in half and enjoy some brunch at home!