Miriam Popp, 37, founder and wellness coach at Vibrant Lifestyle Coaching
Before her successful course as a lifestyle coach, Miriam Popp was living in Boston as a hairstylist, living a good materialistic and successful life.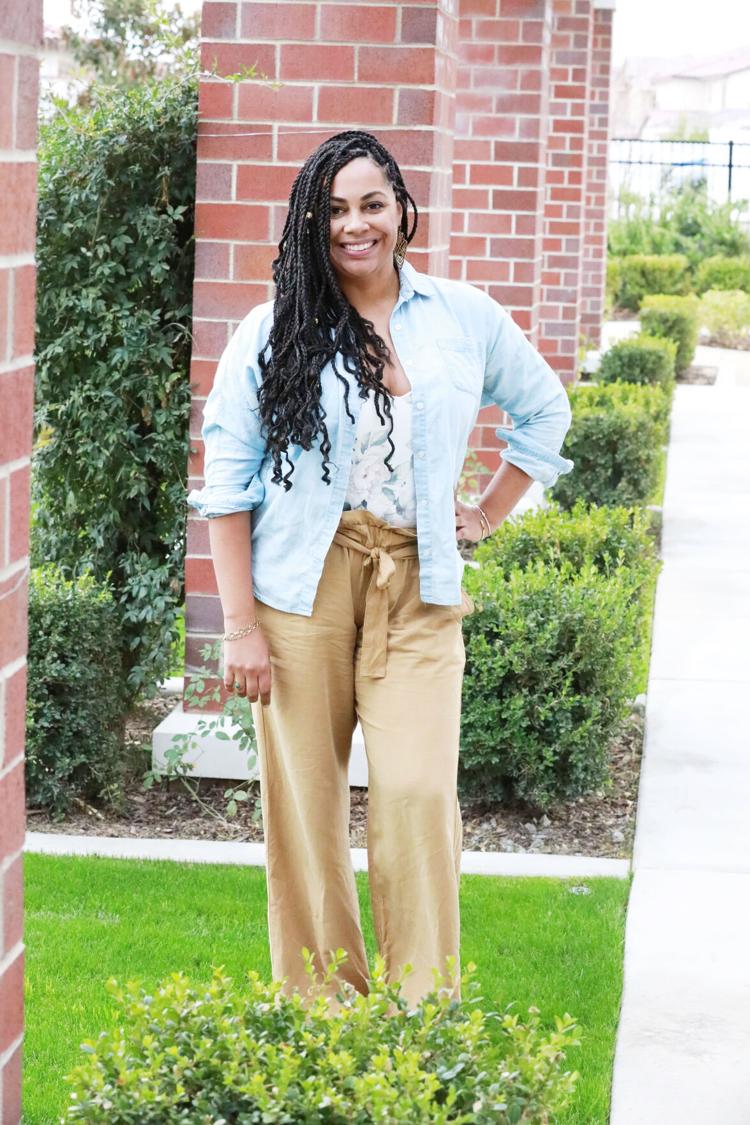 Popp said in her 20s she didn't realize the amount of emotional, mental and physical stress she was under until she fell ill with the shingles virus multiple times in a 10-year window.
"When you're under long, chronic stress, it weakens your immune system. In my case, the lifestyle choices I made weakened my immune system," she said. "It took me a while to really learn and realize I should take care of myself. That was the beginning of my shift."
Popp decided to alter her lifestyle for the better and shift her focus on how she treated her well-being.
"Health is emotional, mental and physical. I had to get my act together and manage my stress," she said. "As I went on my quest to learn better lifestyle skills, I learned many people around me lacked lifestyle skills too."
Popp decided to pursue her dreams and go back to school for health and wellness. She then moved to Bakersfield where she would grow her business as the founder of Vibrant Lifestyle Coaching.
"I loved working as a hairstylist, but I knew I wanted more. I love listening to people's stories and finding their patterns and shining a light for them all while letting them know there's more to them and helping them see that," she said.
Popp's mission as a lifestyle coach is to help people realize their full potential to be better versions of themselves.
"I wanted to use where I've been to inspire people to get out of their own way," she said.
Popp has been a lifestyle coach for five years, helping women own their stress management through mind, body and soul while helping them find a connection with themselves.
She also finds ways to give back to the community by being a part of organizations like Young Women Reaching Accomplishable Places, gathering with a group of young women and leading them through conversation with their self-care and issues revolving around school. Popp acts as a mentor to help guide these girls through the woes of growing up.
"A lot of these girls come from challenging backgrounds and are able to create that space for them to feel heard," she said. "Sometimes it's just knowing that someone is there — that's important to me."
Popp reflects back to her youth wishing she had a mentor to help guide her and communicate with. Being a part of YWRAP helped Popp with her mission — being able to help children and give them the tools they need to avoid issues in their future.
"I became what I needed for others when I was younger. Through my coaching, I use my mess as my message and take what I've been through and share those lessons," she said.
Miriam frequently visits the Boston area to be around her family and friends, especially her 7 year old goddaughter.
"I need to make sure she has the tools and knows her safe spaces. Those things matter. Before she could read or write, I got her first journal. We would have journal time and talk. I wanted to show her that she should always talk about how she feels," she said.
Popp wants to continue living her vibrant life by being present for her family, friends and clients.