Justin Salinas, 29, owner of Cake It With Justin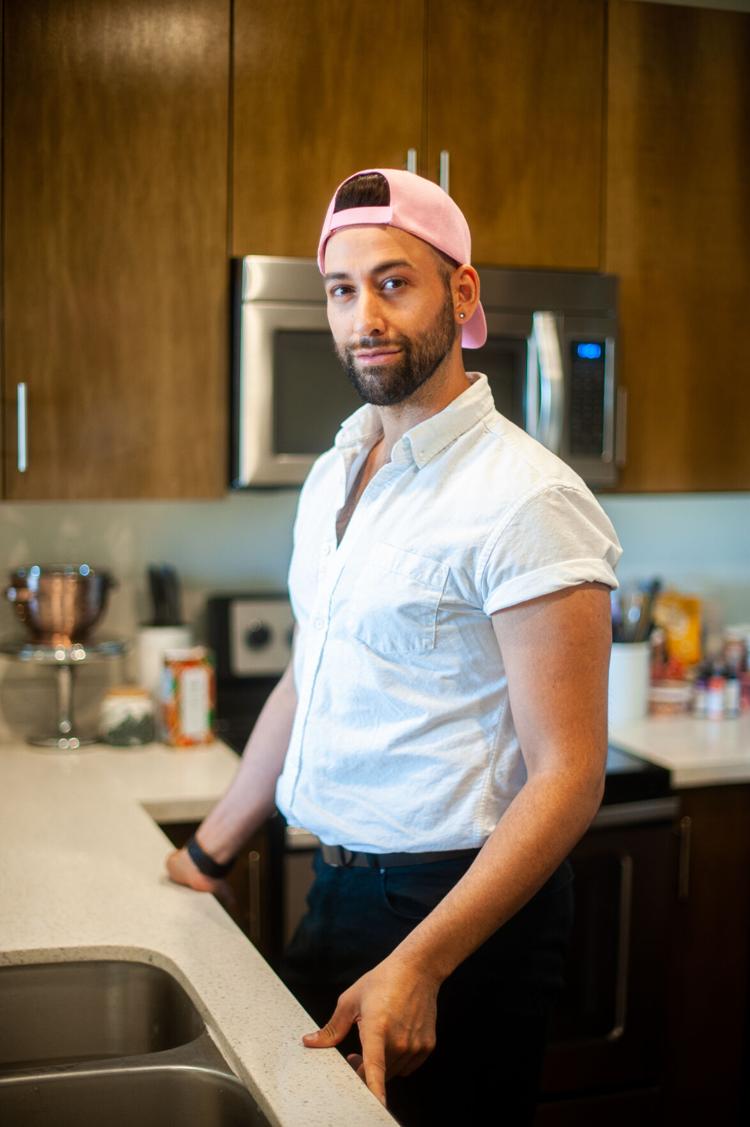 Justin Salinas believes that if you're a small-business owner, your identity becomes your business. If that's true, then Cake It With Justin is resilient, confident, inspirational and charitable.
Growing up as a gay man, Salinas experienced moments where he felt unequal to others because of his gender or sexual orientation. That led him to major in social work at Washington Adventist University in Washington, D.C. That's why he's passionate about addressing injustice and inequality when he sees it.
"By being the flaming homosexual that I am, I really enjoy being a beacon of hope to younger people who want to be empowered," he said.
Salinas was diagnosed with a chronic kidney disease at 15 and received a kidney transplant when he was 20. During that time, he took up baking, which became an escape for a teenager who was vulnerable and lonely. Salinas joined a cake decorating class with five women in their 40s and felt like he was part of something — something he enjoyed doing.
"These women fostered me and they took me on and we talked about our problems and we talked about life," Salinas said. "I saw the magic in that."
It's the same kind of magic Salinas incorporates into Cake It With Justin, which he started in 2018 and hosts cake and cookie designing classes in a fun, inviting environment. Salinas believes his job is to distract people from the stresses of their day-to-day lives and make them laugh.
"Cake It With Justin has no specifics on who we serve; it has no specifics on who I accept and who I don't accept," Salinas said. "What it is, is a call to action to be yourself, to enjoy what you do and to try something different, all while smiling and laughing."
Salinas uses that platform as an opportunity to give back to his hometown, hosting events to benefit a wide variety of organizations and causes, from Honor Flight Kern County; Thumbs Up, Cancer Down; and the Wounded Warrior Project to Black Lives Matter and LGBTQ groups.
"I have excellent parents who, in conjunction with the social worker in me, keep reminding me on the daily that what I have was given to me by this community, so I very simply and very easily make the decision to give when I can," Salinas said. "I feel capable of giving back in more ways than I ever have. I just want to give back to the same people who gave to me."