Joseph Kinzel, 39, assistant district attorney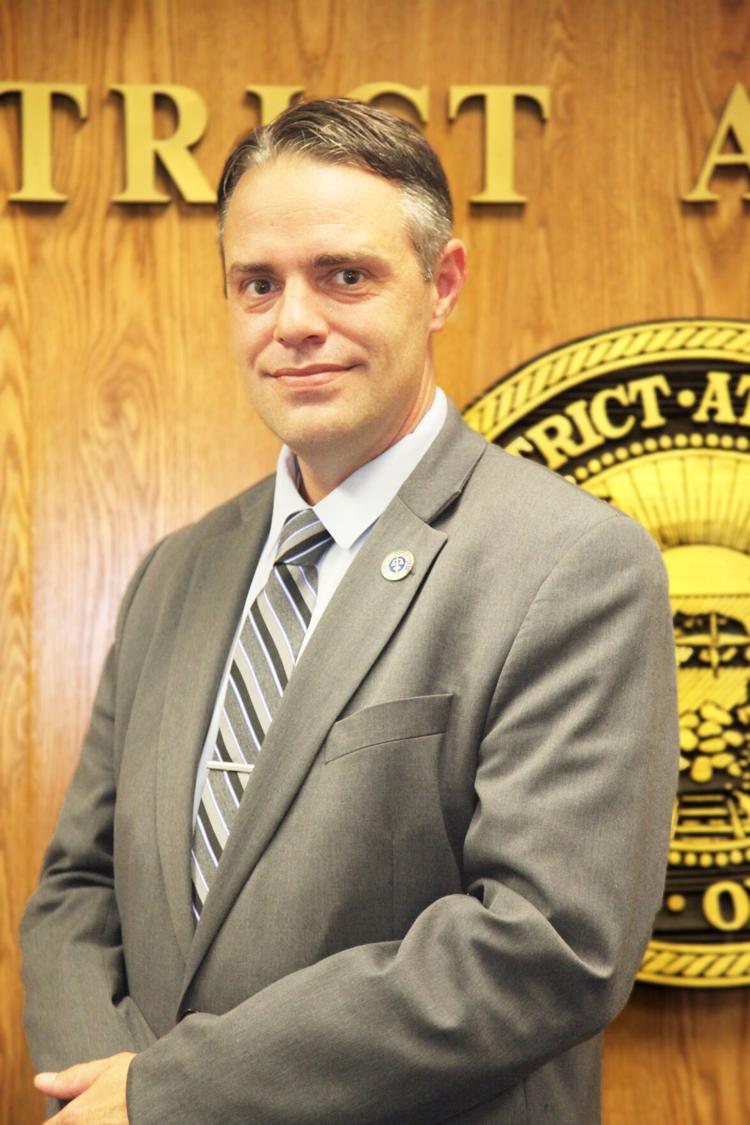 "Do everything you can with what you've got" is Assistant District Attorney Joseph Kinzel's way of life.
Kinzel was born and raised in Bakersfield and graduated from Centennial High School in 1999. He attended Bakersfield College and transferred to University of California San Diego, where he got his degree in political science and public law.
He then went on to law school in San Diego and moved back to Bakersfield shortly after graduating. Kinzel started working at the District Attorney's office in 2008 as a deputy district attorney.
"The best thing about being a district attorney at any capacity is that it's one of the rare fields of law where you are guided by doing the right thing," he said.
Kinzel got a taste of law when he joined speech and debate and We the People in high school where he had a lot of success.
"I was encouraged to pursue argument and debate and advocacy because it was something I was good at. We read Supreme Court cases as seniors and I found it fascinating," he said. "I got to see how law was developed and changed overtime — that was one of the things that pushed me further in the direction of being a lawyer."
Many people grow up with career figures in their families and try to follow in their footsteps. For Kinzel, he is the first lawyer in his family.
"I didn't know what I was getting into. In law school, I took a trial advocacy class and the professor was a judge. I gave an opening statement and my professor told me I had the voice and the presence of a prosecutor. I thought this is something I should do," he said.
Working in the District Attorney's office, Kinzel focuses on prosecuting all crimes in Kern County. Through his day-to-day, he works on caseloads and case managements.
Kinzel said being a deputy district attorney exposed him more to his own community even though he grew up in Bakersfield.
"There were parts of town I did not know and never went to. When you're responsible for an entire county, you learn a lot about the problems that are facing different areas in the community and crime," he said. "One of the things you see when you're involved, you have a good understanding of what's happening here and seeing how different policies are having a direct impact on people's lives."
Kinzel gives back to Bakersfield by acting as a civil servant. He also participates as a judge in debate tournaments, We the People competitions, volunteers with the police academy with their mock trials and is a part of Project Lead to teach fifth graders life skills and about criminal justice.
"It was a fascinating experience to get the chance to be with the fifth grade class and it was the best hour of my week. Just having the ability to interact with kids at an age where you still think as an adult, you can make a difference and be a role model," he said.
Kinzel said the Bakersfield community drives him to continue to make the city a better and safer place from crime.
"Everyone at the District Attorney's office is invested in the community. It's our home and we want it to be safe," he said.
Kinzel met his wife at a restaurant he worked at before going to law school in San Diego and now has three daughters. He said he appreciates that his wife is able to be heavily involved in his children's lives.