Ashleymarie Sey Lively, 34, artist, curator/owner of Bubble Pop Gallery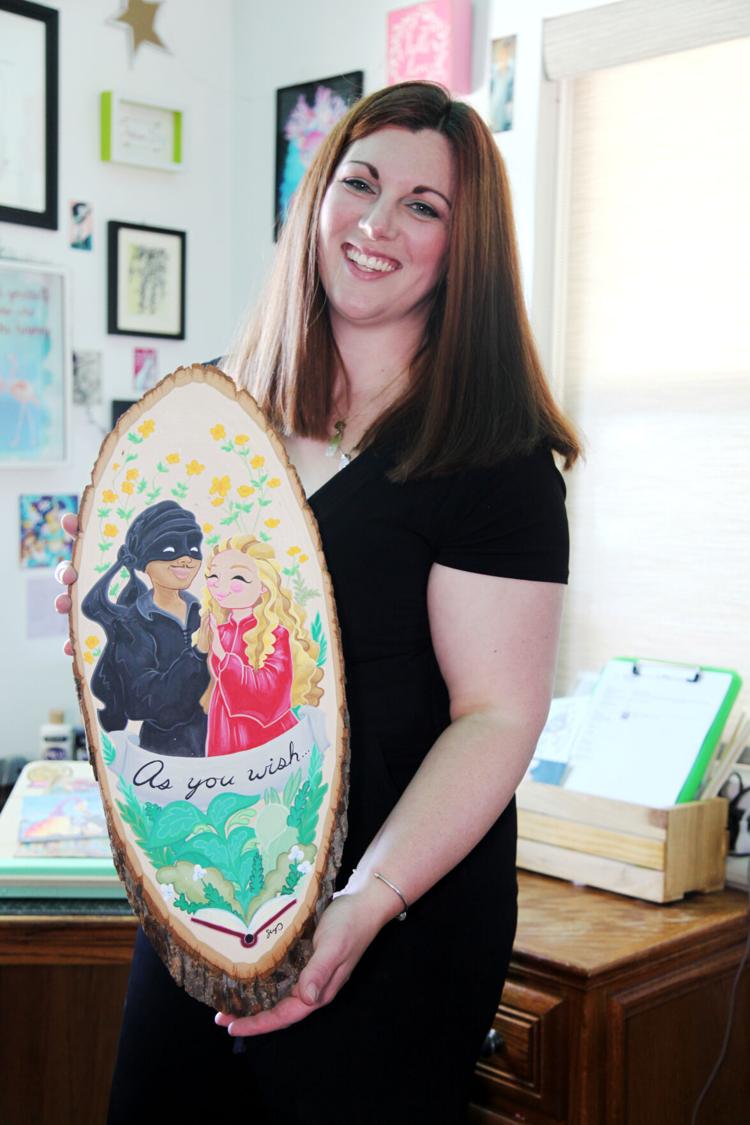 It won't take you too long to smile once you meet Ashleymarie Sey Lively.
Her studio walls are covered in vibrant, bright colors, and feature some of the cutest fairies, princesses and rounded figures you'll ever see. Lively herself has an electric smile and sweet laugh that will make you forget all about your troubles.
Art is her passion in life, and with it her superhero power emerges: making people happy.
"Whenever I feel like, 'Is this worth it? Am I doing what I need to do?' I get messages from my clients saying 'Thank you so much, you brought my day up,'" Lively said. "I'm doing what I need to do. That's my calling — to bring joy into people's lives with the talent I do have."
The Bakersfield native's love for art began in high school, and when she decided to pursue illustration at Cal State Long Beach, many were wondering how she would turn it into a career. She herself was curious. 
The answer was loud and clear after she curated her first art show at a gallery while at college. She fell in love with the whole process: displaying art, putting colors and shapes together and, most important, getting people to smile.
"It brought people together, it made them happy," she said. "That made me get the itch to do it."
Bubble Pop Gallery, a pop-up gallery, was founded in December 2017, with its first show opening in February 2018. Her dream has always been to have her own space and showcase local and worldwide art to the community, and it's something she can say she's accomplished. In the past 2 1/2 years, Bubble Pop Gallery has held more than 25 shows.
"I'm always shocked when people show up. I'm just like, 'Do they know? Do they care?' But they do. I'm always worried if there are enough artists that are going to submit, and every time there's way more than I can count," Lively said. "There's a need and a want ... I'm really glad I can give that."
Outside of her gallery, she creates personalized art pieces for customers and sells items on her Etsy and Patreon accounts. She even showcases her artistry live online by showing viewers how she illustrates her collection of cute characters. She even has a book under her belt with another one on the way with her husband.
No matter how big or small, easy or difficult, loud or soft, the goal with every piece Lively creates for herself and others is to put a smile on someone's face for days, weeks and years to come.
"I don't need to sell things for thousands of dollars, I just love bringing joy into people's lives," Lively said. "Even if it's a little piece of art that's 3 by 3 … they have a little piece of happiness."