Brycin Hernandez couldn't get the thoughts of what could have been out of the back of his mind.
Where might he be playing baseball instead of working a full-time job after graduating from Stockdale? What potential did his career have?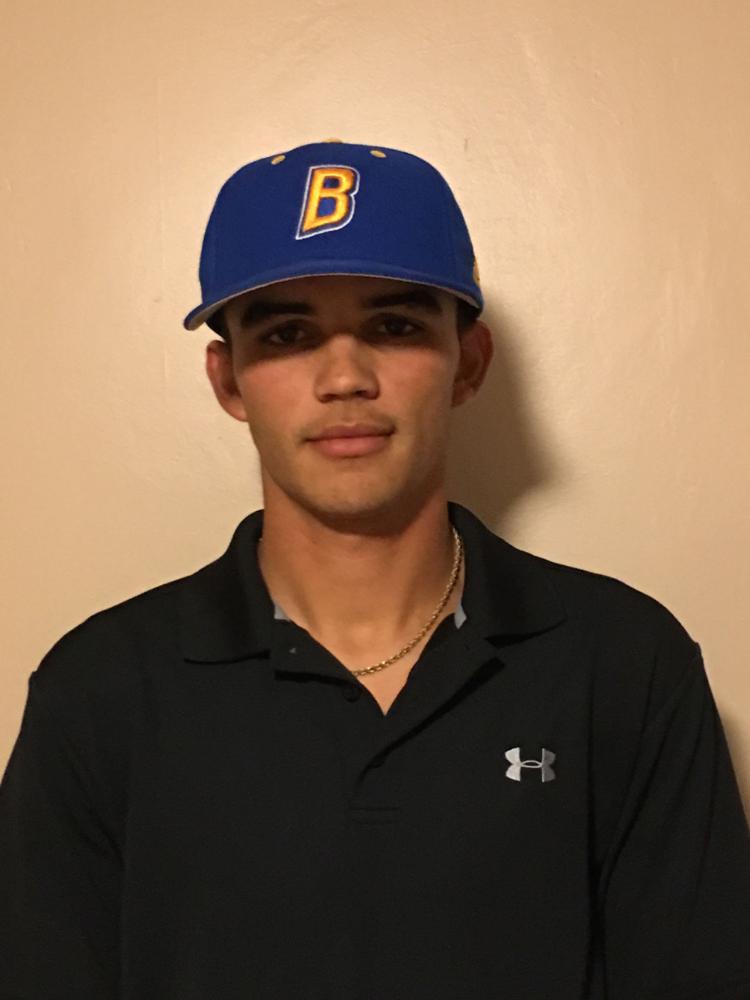 It hurt at first, but he got to the point where he was almost content with his new life.
"This is the man I need to be now," he thought to himself. "I need to work hard. I worked hard in baseball all my life. I can work hard in something else."
And he did, for a year, at Firestone Grill in Bakersfield to support his family after his mother became seriously ill. But then Cerro Coso Community College came calling and revived Hernandez's baseball career. He transferred to Bakersfield College for this year to be at home and to play for the Renegades in 2017-18.
On Wednesday, Hernandez fulfilled a dream that two years ago he thought was impossible: He signed his national letter of intent to play Division I baseball at Cal State Bakersfield. The outfielder will join the Roadrunners next fall and play as a junior during the spring 2019 season.
"I thought my career was over," Hernandez said.
At Firestone, he started bussing tables and was eventually promoted to an expediter where he'd prepare orders, put them on the counter and call numbers. It was an eye-opening experience and made him miss baseball.
Hernandez found out Cerro Coso needed an outfielder through a family friend and jumped at the chance when their coaches gave him a call. He hit .412 despite not hitting or fielding for a year.
He came back home to BC for this school year and the Renegades played Taft at CSUB on Oct. 6 because the BC fields weren't ready yet. He knew it'd be a chance to showcase his skills in front of the Roadrunners coaches.
What CSUB head coach Jeremy Beard saw was a lefty hitter who had grown about three or four inches since exiting high school unrecruited by CSUB. Hernandez is now a professional prospect, Beard said, and hit a home run in the game.
The coaches contacted Hernandez a couple weeks later and one month after the game he signed with CSUB.
"It's every hometown kid's dream I feel — that plays baseball — is going and playing in that stadium," Hernandez said several hours before his signing party Wednesday night. "It's kind of surreal right now. It hasn't really hit me yet."