MY MONDAY
To listen: Enjoy a Symphonic Band and Orchestra Concert at 7 p.m. at Cal State Bakersfield's Dore' Theater, 9001 Stockdale Hwy. Admission starts at $5. 
To listen, part 2: Bakersfield College Jazz Ensemble is performing at 7:30 p.m. at the Edward Simonsen Indoor Theater, 1801 Panorama Drive. Tickets start at $7 and can be purchased on Villitix.com. At the event, you can enjoy some of the greatest jazz composers from the 1940's to the present.
To do: Every Monday is Senior Discovery Day at the CALM for those 60 years and older. Seniors receive a 50 percent discount on their admission and a 10 percent discount in the Gift Store. Regular senior admission is $7.
To prepare: The Bakersfield Police Department's Community Relations Unit offers free child ID cards to the public, and accepts walk-ins on the second Monday of each month. Child ID cards include a photo, fingerprints and physical descriptions of the child. These cards are a helpful tool that keep your child's information in one place should the police ever need it. From 2 to 4:30 p.m., walk-ins can meet in the BPD lobby at the downtown station, 1601 Truxtun Ave. Parking is available at the City of Bakersfield parking structure at 18th and Eye streets. If you cannot bring your child at this designated time, please contact the Community Relations Unit at 326-3053 to schedule an appointment for another date and time. 
To vaccinate: Adventist Health Bakersfield is offering free Childhood Immunizations for children against vaccine preventable diseases from 9 a.m. to 2 p.m, in the parking lot at the Dollar Tree, 2705 S. H St.
---
OUR KIND OF PEOPLE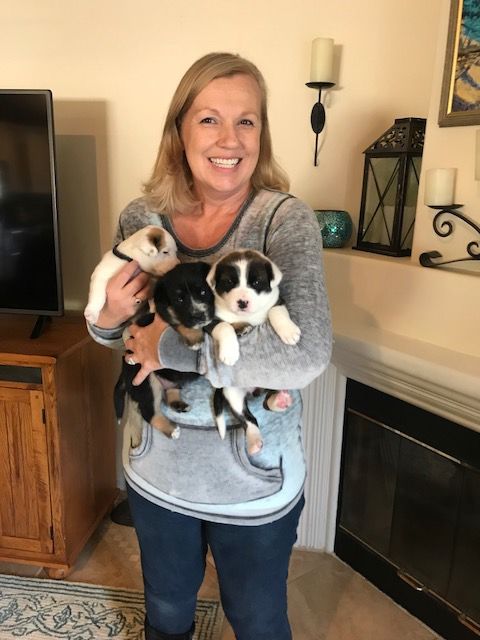 Dawn Romero hasn't been working with Marley's Mutts for very long, but in just three and a half years, she has made a big impact on the organization and the community.
As the Spay and Neuter Director, Romero helps schedule appointments, organizes mobile clinics and works hard to educate the community about why it's important to spay and neuter pets. 
Over the last two year, Romero has helped the organization spay and neuter about 1,400 dogs, according to Romero.
"Dawn has jumped into her role as the organization's Spay & Neuter Director as well as our Mutt Mover Director, without hesitation and 100 percent dedication," said Cindy Young, Director of Operations for Marley's Mutts. "She has a genuine passion for animals, their well-being and their right to living safe and loving lives with families that will love them." 
The most important part of being the Spay and Neuter Director for Romero is helping and educating those who want to be responsible about their pet care, but can't afford it.
Romero says she focuses on those who struggle with finances and face transportation challenges. 
"You have to be low cost and convenient and accessable to dog owners that wouldn't primarily be able to."  
Marley's Mutts offers Spay and Neuter vouchers for just $30. You can fill out an application for a voucher on their website. 
Not only does she take care of the Spay and Neuter division, she also started the Mutt Mover program, which works with local shelters to save animals in danger of being euthanized. 
"(Romero's) efforts continue to propel the organization's mission of making Kern County a NO KILL community," said Young. "We, all the dogs included, are very fortunate to have her on our team!"
Romero said in 2012, Kern County euthanized nearly 21,000 animals. Since then, things have improved. She said last year, Kern put down 10,000. 
"But that's still 10,000 animals that are being euthanized that are healthy, adoptable animals."  
This is when the Mutt Movers take action. The program takes in soon-to-be euthanized dogs from the shelter, or pups that are too young to be in that environment, and finds a safe place for them. 
According to Romero, the program takes in 170 dogs every two months and places them in foster homes or transports them to other state or county shelters that don't have an overcrowding problem. 
"I didn't know how bad our animal welfare problem was in Kern County," she said. "But when you learn about it and have the resources, it's our responsibility to make things better." 
As the director of the Mutt Movers program, Romero takes on a lot of responsibility. When the Californian interviewed her last week, she was fostering nine puppies before being shipped out. 
"The ultimate goal is to save lives," Romero said. "We all have to be the change we want to see." 
---
CALM LOOKING FOR HOLIDAY LIGHTS VOLUNTEERS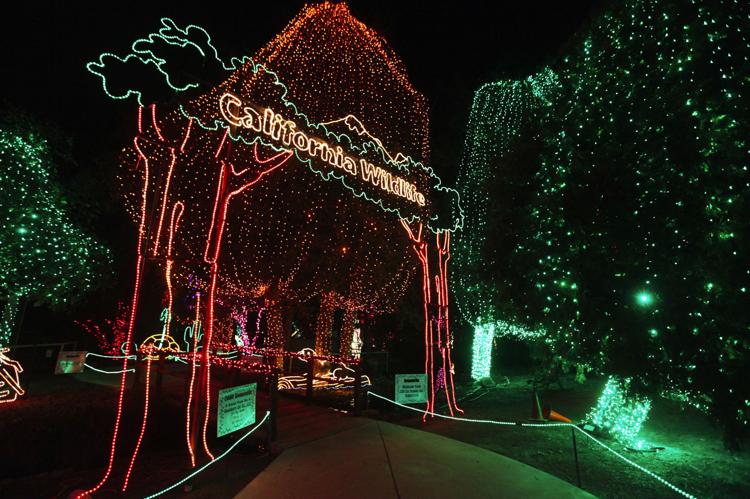 The California Living Museum is looking for volunteers at HolidayLights at CALM.
Approximately 30 volunteers are needed each night from 5 to 10 p.m., from Dec. 1 through Jan. 6, to help direct guests through three million lights, said a press release.
Volunteers must be at least 17 years old.
If your business or organization that sponsors a night provides 25 volunteers, they will be able to set up an information table the evening(s) they volunteer.
And for individual volunteers, CALM is giving each volunteer a free admission pass to HolidayLights for each night worked.
If you are interested in volunteering for HolidayLights, call Lana Fain at 871-1822.
---
SAY WHAT?
"It is impossible … to instruct officers how to react in each and every situation where the need to use force may occur."
— BPD's policy read in 2005, something the U.S. DOJ observed was problematic because of its lack of parameters indicating when force is necessary.