MY WEDNESDAY
To drink: Enjoy a Valentine's Day wine pairing event from 6-8 p.m. at Wine Me Up!, 3900 Coffee Road, Suite 2. There is also live jazz music from Isaiah Morfin. The pairing event is $35 per person. Call 588-8556 to make a reservation. 
To dance: Check out Studio 9's Valentines Day Salsa Dance Lesson Special from 7-9 p.m. The instructors cover the basic Salsa steps and lead/follow technique, then you can slide into a spicy fun Salsa pattern that will get your heart pumping. The event, which takes place at 4000 Easton Drive, is $10 per person, and you don't need a partner.
To learn: Head to the Resume and Interviewing Skills Workshop at 1:30 p.m. every Wednesday at America's Job Center, 1600 E. Belle Terrace. At the workshop, you not only learn how to put together a resume and improve interviewing skills, but also receive tips on salary negotiation and gain leads on job openings. You must be registered in CalJOBS to participate.
---
TBC TIME CAPSULE: Feb. 14, 1942
Valentine Day for Lovers: Man, 76, Will Wed Woman, 88; Issue Many Licenses: Busiest place in Bakersfield today, Valentine's Day, was the marriage license bureau of the county clerk's office, where the hearts and flowers theme was fulfilled heartily by a rush of lovers young and old to file applications to wed. 
Leading the marriage license march were bearded 76-year-old William Hosey Carter and 88-year-old Sarah Ann Lewis, both of 917 Vine Road, who said they were being married to foil the loneliness pervading their single lives.
The marriage gives rise to oddities of family relationship, for only two weeks ago the prospective bridegroom's son, Silas Carter, 32, was wed to the prospective bride's daughter, the former Ida Elzina Carter, 67. 
Thus the younger Mr. Carter's father will become his stepfather, his present mother-in-law will become also his stepmother, his wife will become also his step-sister and, being his father-in-law's son, he is his own brother-in-law.
The elder Mr. Carter, who has known his bride-to-be for three months, said he decided on his second marriage partly because Mrs. Lewis, wed twice before and widowed, proved adept as a pie-baker and also because "she was by herself and I was by myself, and there was no use occupying two houses when one would do as well."
The marriage is set for Wednesday evening at 917 Vine Road.
---
WHERE ARE PEOPLE FINDING LOVE THIS YEAR?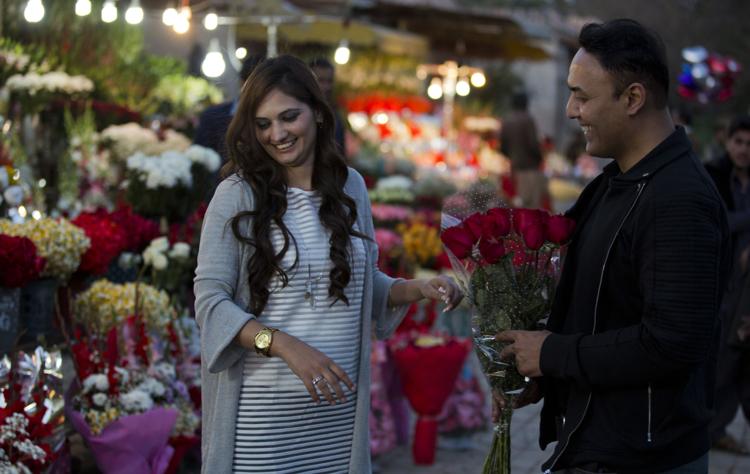 Personal finance website WalletHub found out some interesting facts about Americans looking for true love on Valentine's Day.
WalletHub's Valentine's Day by the Numbers report predicts there will be 9 million marriage proposals today, so get ready to see a ton of engagement rings on your social media feed.
Speaking of social media, more than 1 million Facebook users will change their relationship status within four days of Valentine's Day. We hope to see new relationships — not break ups.
A break up would be terrible on Valentine's Day, but they do happen. WalletHub says 53 percent of women say they would break up with their significant other if they didn't receive a gift for Valentine's Day. That's a little dramatic. 
People are also finding love today on dating sites. Memberships on dating websites increase in number around the annual love day. WalletHub predicts there will be a 20 percent increase in Match.com profiles next week, and that's just for one dating service. Apparently, there are 399 dating services nationwide.
---
HOW MUCH DOES LOVE REALLY COST?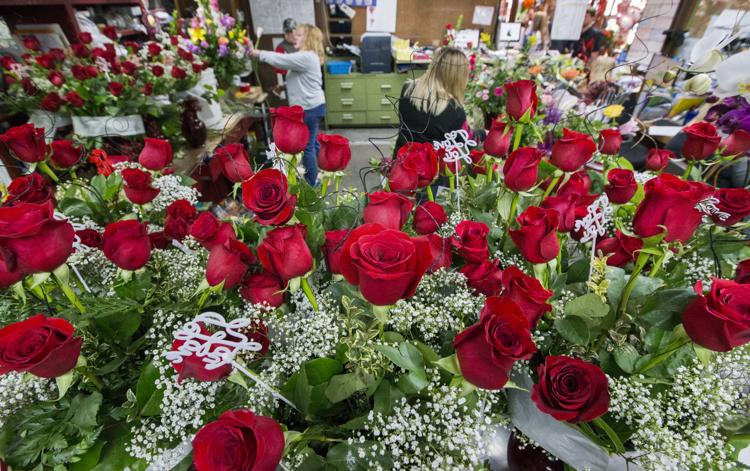 Valentine's Day is an expensive holiday. You have to buy the flowers and the chocolates and pay for an expensive dinner, complete with alcoholic beverages.
Americans are predicted to spend $19.6 billion on Valentine's Day this year. 
According to WalletHub, a night out at dinner on Valentine's Day is going to cost a couple an average of $170.53.
Well, it probably won't cost the couple. It will most likely cost the man. WalletHub says men spent almost twice at as much as women on Valentine's Day in 2017. 
---
QUOTE OF THE DAY
"I find greeting cards insanely abhorrent. I much prefer handwritten words from the heart."
— LeonorLi Matthews Gibbs on Facebook, addressing The Californian's question about what people do for last minute date and gift ideas