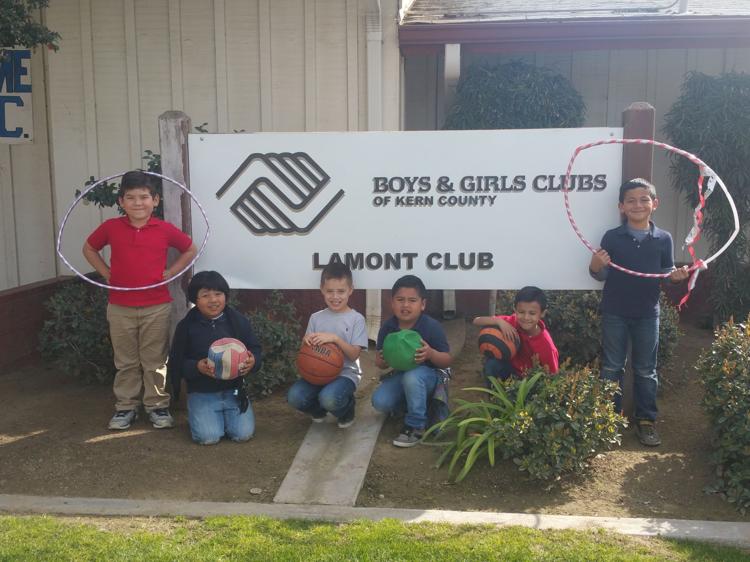 1 We assume election fatigue has subsided enough for most people that they can handle this: It's time to vote for our local Boys & Girls Club of Kern County.
The Lamont Boys & Girls Club has been selected as one of 15 finalists, in a field of 100 entries, for the "Let's Play Before And After Photo Contest."
Voting opened Monday and ends on March 26.
The 10 organizations with the most votes will receive grants ranging from $1,000 to $15,000, according to a news release. Of course we want them to win $15,000, so get voting.
The money will go toward sports equipment to replace the Lamont club's much-used kick balls, soccer balls and hula hoops.
The kids need the equipment to take part in an important goal: 60 minutes of physical activity per day "to develop fitness (obesity prevention), a positive use of leisure time, reduction of stress, appreciation for the environment and social and interpersonal skills," the news release says.
You can vote on the Let's Play Facebook page. It will require voters to "like" the page, but don't let that deter you from voting. Once you like the page, you can vote once per day by clicking on the green "Vote" button. It's as simple as that.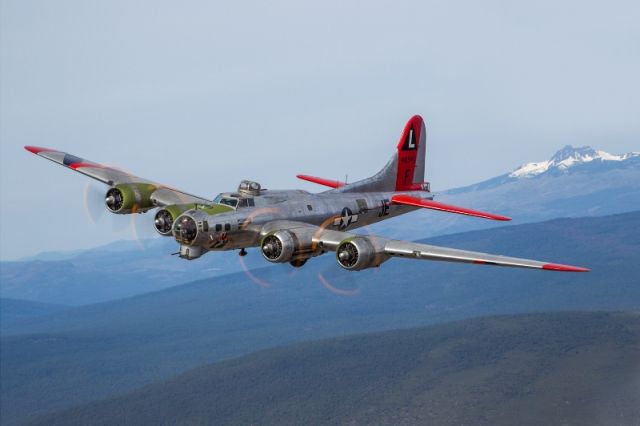 2 The public will soon be able to see the "Madras Maiden," a restored WWII B-17 "flying fortress" bomber, April 2 at Meadows Field airport. Public flights and ground tours will be available that Sunday.
The famous plane, celebrating 72 years since the end of World War II, is on tour to educate the community about veterans of that era.
The B-17 will be flying over the city all weekend, so keep an eye out.
3 She's baaa-aaack! Well, not quite. But, according to the Daily Caller, former Secretary of State Hillary Clinton is "coming out" and ready to join the political process again, according to a speech the former presidential candidate gave last weekend in Pennsylvania.
Clinton spoke at a St. Patrick's Day dinner for roughly 20 minutes, beginning with stories of her visits to a local lake house long ago, and ending with a pledge to rejoin the political fight to oppose President Donald Trump, according to the New York Times.
"I'm like a lot of my friends right now. I have a hard time watching the news, I'll confess," she said, according to a video of the event. "I am ready to come out of the woods and to help shine a light on what is already happening around kitchen tables, at dinners like this."
The event was hosted by the Society of Irish Women, and included nearly 700 attendees. Group officials reported the turnout was much higher than when then-candidate Barack Obama spoke before the group in 2008.
No word on whether Obama intends on contesting the claim that Hillary's crowd was bigger than his.
4 We love DVRs because they help us zip through commercials, and we love Netflix because it rids us of commercials all together. Combine the two, and we get the best arrangement ever.
Now Netflix is taking things yet another step further, letting viewers skip the intros of their shows, because we're really busy people, you know.
Netflix told CNNMoney last week that some Netflix members recently began seeing a "Skip Intro" button while streaming, but wouldn't say when it first appeared.
Netflix spokesperson Smita Saran said the feature is one of many test features the company is trying out.
"We're looking at what does or doesn't enhance the viewing experience," Saran said. She said there is no word on whether the feature is here to stay.
We can only hope. Have you watched the intro to "House of Cards?" It's way too long.
5 Monopoly has swapped out three of its classic game pieces — the thimble, boot, and wheelbarrow — for three new ones: a rubber duck, a T. Rex and a penguin, CNN reports.
The new game pieces are the result of an online vote that Monopoly parent Hasbro conducted in January, with more than 4.3 million votes determining the new group of eight, says CNN.
The three new pieces will join five of the classic tokens, including Scottie the dog, as well as the hat, car, cat and battleship.
"While we can't say why these exact tokens were chosen or who exactly chose them, we know they represent the voices of our fans -- young and old -- from around the world," said Jonathan Berkowitz, senior vice president of marketing for Hasbro Gaming.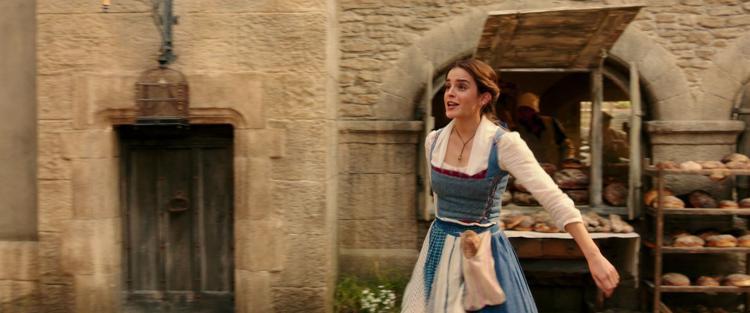 6 It should come to no surprise that "Beauty and the Beast" broke many Hollywood records in its opening weekend.
According to the New York Times, the movie had a $170 million opening weekend in the U.S. and collected an additional $180 million overseas, which puts it on a path toward $1 billion in worldwide ticket sales by the end of its run, analysts said.
The film broke the previous March opening-weekend record, held by "Batman v. Superman: Dawn of Justice."
The Times says the film cost around $300 million to make and market.
7 "Sesame Street" is branching out with its newest neighbor: Julia, a Muppet with autism.
The little girl Muppet, who is always holding her favorite bunny, has been in "Sesame Street's" online series since 2015, and she will make her TV debut in April on HBO and PBS.
Huffington Post says the show's creators hope the new character will help children better understand playmates who have autism and hope to give children with autism a Muppet they can identify with.
"It's tricky because autism is not one thing, because it is different for every single person who has autism," writer Christine Ferraro told "60 Minutes." "There's a saying that if you've met one person with autism, you've met one person with autism."
Still, the creators wanted to show certain behaviors through Julia that children with autism may exhibit, the Post says.
In Julia's first episode, she is hesitant to engage with Big Bird. The first episode also shows her sensitivity to loud noises and her excitability during a game.
Julia's puppeteer, Stacey Gordon, can relate, considering she has a son with autism.
"Had my son's friends been exposed to his behaviors through something that they had seen on TV before they experienced them in the classroom, they might not have been frightened," Gordon told "60 Minutes." "And [they] would have known that he plays in a different way, and that that's OK."
8 At least two members of President Trump's own party have now suggested the president has some apologizing to do, the Washington Post reports. Speaking with reporters last week, Rep. Tom Cole, R-Okla., referring to Trump's claim that President Obama tapped Trump's phone during the presidential election, said, "Frankly, unless you can produce some pretty compelling proof, then I think that President Obama is owed an apology." Rep. Will Hurd, R-Tex., said he agreed.
But is it really all upside, or could an apology hurt Trump more than it helps him? What does the research say about how leaders are viewed after they say they're sorry?
Harvard Business School professor Francesca Gino says research finds that "apologizing is generally beneficial" for leaders, with even superfluous, unnecessary apologies leading to greater trust. But there are potential downsides, too, particularly if the apology isn't done well, if the leaders weren't seen as trustworthy beforehand, or if they're seen as backing down from a dispute.
Other research has shown that being overconfident and taking social risks — both of which describe Trump well — are seen positively.
So, to summarize, don't expect Trump to apologize. For anything. Ever.
9 Move over Disneyland. Norway is the happiest place on earth, according to the United Nations' World Happiness Report 2017.
Some residents credited their happiness to Norway's welfare system. Reuters says the country of 5.2 million inhabitants largely avoided the 2008 financial crisis that hit the rest of the world thanks to high oil prices that boosted its leading industry, oil production.
Denmark took second place as the happiest country in the world.
Where did the U.S. rank? Not in the top 10.
According to the report, happiness in the U.S. has fallen. In 2007 the U.S. ranked third, but in 2016 it ranked 19th because of declining social support and increased corruption.
Hey, America, we live in the land of the (mostly) free. Smile.
10 Professor Stephen Hawking is heading to space.
The physicist and cosmologist, 75, said he had not expected to have the opportunity to experience space but that Virgin boss Sir Richard Branson had offered him a seat on Virgin Galactic, Yahoo News reports.
Hawking, discussing what makes him happy on "Good Morning America," said: "My three children have brought me great joy.
"And I can tell you what will make me happy, to travel in space. I thought no one would take me but Richard Branson has offered me a seat on Virgin Galactic, and I said yes immediately."
Compiled by The Californian's Elizabeth Sanchez and Robert Price.