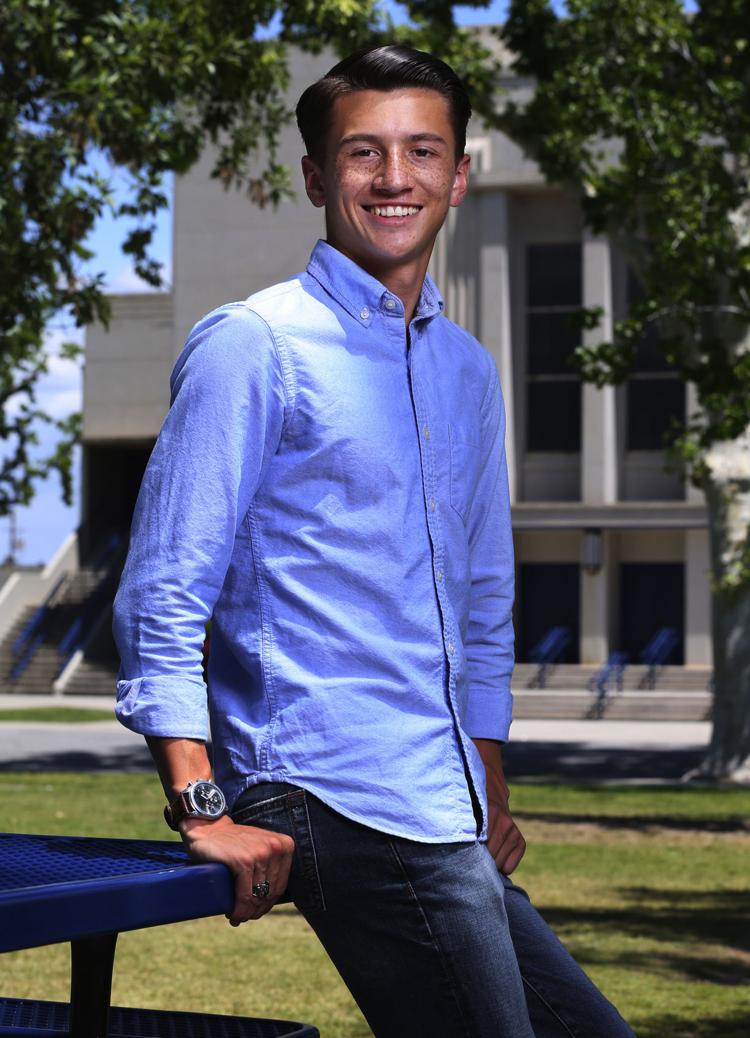 1 Listen up, all you procrastinators. Today is the last day to get you college-bound senior into the paper. You have until 5 p.m.
Send us your name and phone number, which will not be published, and the following information: Student's first and last name; high school; college; studio-style photo.
You can email the information to collegebound@bakersfield.com or bring the photo into The Californian at 1707 Eye St. Photos will not be returned.
2 The Bakersfield National Cemetery Support Committee is hosting a ceremony to pay tribute to our nation's heroes who were killed in service to our country on Saturday, May 27. The ceremony begins at 9 a.m. and is expected to last approximately 45 minutes.
Prior to the ceremony, at 8 a.m., a flag placement by family members on their loved one's gravesite will take place.
Bakersfield National Cemetery Support Committee President Tom Pasek will welcome guests at this patriotic event, which will include a presentation of the colors, the National Anthem, a flyover by the Kern County Fire Department Vietnam-era Huey helicopter, playing of Taps, and a rifle salute, says a news release. Kern County Fire will also have a fire truck displaying the extra-large Garrison flag. Zack Scrivner, chairman of the Kern County Board of Supervisors, will be the keynote speaker.
Pasek said, "We are honored to have such a supportive community, one that shows patriotism and gratitude for the brave men and women who lost their lives defending America."
The Bakersfield National Cemetery is located at 30338 Bear Mountain Blvd. in Arvin.
3 Bakersfield Firefighters' Burn Foundation presents its 8th annual "Send a Kid to Camp" luncheon today (Friday) at the Outback Steakhouse from 11 a.m. to 2 p.m.
Proceeds from the event help send local burn survivors, ages 5-16, to summer camp, which includes games and activities and enables group interaction with peers, an important aspect of burn recovery, says a news release.
For $25, you'll receive lunch with a beverage, salad and choice of chicken, steak or salmon, plus one Bloomin' Onion per table.
Service will be provided by Bakersfield city firefighters.
Call 834-7850 to make a reservation. Orders are also available to go.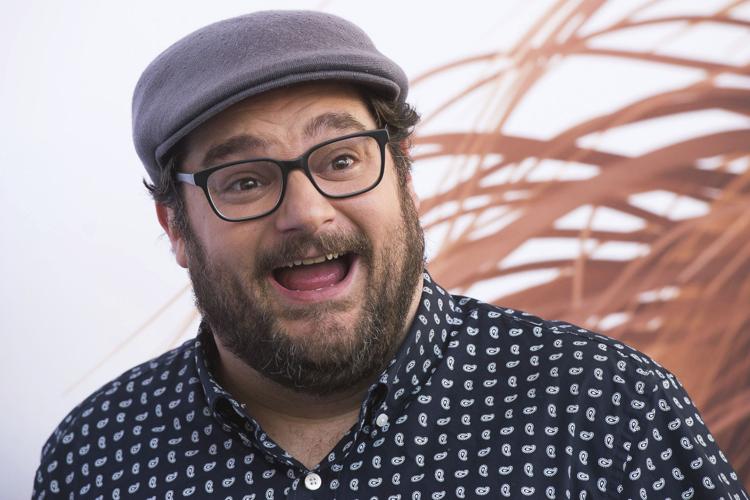 4 Bobby Moynihan, the second-longest-tenured current cast member of "Saturday Night Live," will leave the show after Saturday's season finale. Variety says he's landed a sitcom over at CBS for the fall.
Moynihan, like so many "SNL" veterans, developed his own recurring characters, including Drunk Uncle and secondhand reporter Anthony Crispino. He also impersonated Chris Christie, Guy Fieri and Snooki on the show.
Saturday's episode of "Saturday Night Live" will be the last of the show's 42nd season. According to Variety, "Baywatch" star Dwayne Johnson is set to host with musical guest Katy Perry.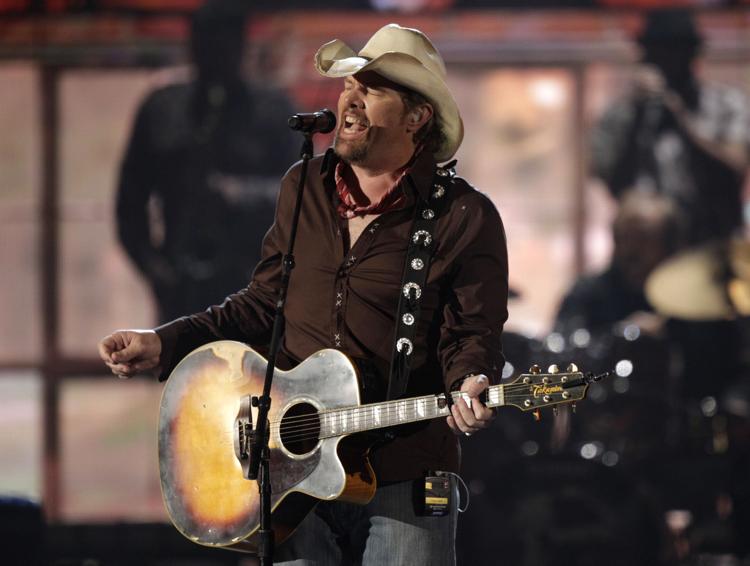 5 It looks like Saudi Arabia is trying to dazzle President Donald Trump with a line-up of special events this weekend.
One of them is a concert that features American country singer Toby Keith, known for songs such as "Whiskey Girl" and "Beer For My Horses," the Chicago Tribune reports. Keith is scheduled to perform in the Saudi capital, Riyadh, this weekend in an event that coincides with Trump's first overseas visit.
Saudi entertainment website Lammt, which is advertising the event, says Saturday's free concert is open to men only, according to the Tribune.
Although Saudi Arabia adheres to an ultraconservative interpretation of Islamic law, the Tribune says the kingdom has recently loosened the reins on entertainment, including allowing musical concerts that had been banned for the past two decades.
6 Are you a fan of the Mystery Machine and the show "Supernatural"?
According to Entertainment Weekly, the two worlds might collide.
EW reports that the season 13 of "Supernatural" is doing something it's never done before: An animated episode. Stars Jensen Ackles and Jared Padalecki took the stage at The CW's 2017 Upfronts Presentation on Thursday to announce that the show will do an animated Scooby-Doo crossover in its 13th season.
No word yet on whether the rest of the Scooby gang will join in on the fun, but we can only hope.
7 For once, assistants will make more than their bosses.
At least that will be the case at Fresno Unified School District, which voted Wednesday to move forward with plans to hire personal assistants for each trustee at a cost of $25,000 a piece, The Fresno Bee reports.
Trustees in that district earn an annual $18,000 stipend.
District trustees will soon receive their own "trustee area liaison" to "relieve board members of routine administrative and clerical details necessary to serve the needs of constituents," according to The Bee.
The district is the first in the state to hire personal assistants for its board members. Kern High School District, the largest high school district in the state, has an administrative assistant who serves all five board members.
The total cost to Fresno's school district for these assistants? $175,000. Yeesh.
8 Starbucks is rolling out ice made out of – yup, you guessed it – coffee.
The ice cubes, which are pretty much what you'd expect (frozen coffee cubes), will be available in 100 stores in St. Louis and Baltimore for a limited time, according to ABC News. Customers there would pay 80 cents extra to add the cubes to a drink.
If it takes off, maybe Starbucks will offer it around the country, potentially discouraging lawsuits like one from last year. If you've forgotten, a woman sued the coffee giant for $5 million alleging that Starbucks deceptively advertises the number of ounces for its cold drinks because, as the lawsuit claims, a 24-ounce Venti iced tea has just 14 ounces of fluid. The rest is ice.
No, we're not joking. That really happened. Google it.
9 In celebration of the three C's — charity, country and craft (beer) — the Boots & Brew Country Music Festival returns for its second year Saturday at Temblor Brewing Co. The event honors fallen Bakersfield Police Officer David Nelson, who died in 2015 from injuries suffered during a vehicle pursuit. His family has teamed up with the Bakersfield Police Department and Kern County 999 Foundation, a nonprofit that assists the families of Kern peace officers who have died in the line of duty, to put on this event.
Bakersfield musician Josh Aigner will headline the free festival, which will feature other country acts. In addition to music, the evening will include a special auction of great local items and prizes, along with unique blue line flag memorabilia. Raffle tickets to win additional prizes will also be available.
Temblor's Six Six One beer will be the featured PhilanthroPint brew, with $1 of each purchase donated by Temblor to the Officer David Nelson Memorial Scholarship Fund. The scholarship is given to graduating KHSD students as well as to a graduating BPD explorer cadet. Last year's inaugural event raised more than $2,200 for the scholarship. This year, the initial recipients from KHSD are Faith Menendez of Highland High and Alexandria Neal of Garces Memorial, who will receive the Explorer Cadet scholarship.
Doors open at 5 p.m. Saturday at Temblor, 3200 Buck Owens Blvd. The event is free to attend.
Any additional contributions to the fund can be made online via Paypal at bit.ly/Kern999 or a check can be mailed to: Kern County 999 Foundation, Re: Officer David Nelson Scholarship, 4208 Rosedale Highway, Suite 302 #101, Bakersfield, CA 93308.
10 It isn't quite the Loch Ness Monster, but a mysterious creature that recently washed up on a beach in Indonesia had researchers baffled, until now.
The massive sea creature has since been identified as a Baleen whale, according to USA today, which states, unnervingly so, that scientists can't actually be sure. The badly decomposed creature was spotted on Hulung Beach on Seram Island by a man, Asrul Tuanakota, who originally believed the corpse was a boat.
The second best guess was that the creature may have been a squid. But Regina Asmutis-Silvia, executive director of Whale and Dolphin Conservation, maintained the body had all the markings of a Rorqual whale.
Apologies to all those hoping to have discovered a cryptid!
Compiled by The Californian's Elizabeth Sanchez, Harold Pierce, Charmaine Cleveland and Stefani Diaz.