1. Rabobank Theater has just announced the 2017-18 Broadway in Bakersfield season, which features a more robust and diverse slate of live entertainment than the just-completed season of three family productions.
Leading the way on Oct. 8 is "Dirty Dancing," the stage version of the beloved 1987 film starring Patrick Swayze and Jennifer Grey. Mannheim Steamroller returns to Bakersfield Nov. 30 with a Christmas program, followed by "Rent: The 20th Anniversary Tour" on Jan. 19. "Buddy: The Buddy Holly Story," about the young musician tragically killed in a plane crash in the early days of rock 'n' roll, takes the stage on Feb. 27. The season ends on March 30 with something a little different for the series: a performance by Jay Owenhouse, an illusionist.
Tickets are not yet on sale, but prices range from about $35 to $65 for most shows. Purchasing a subscription to the season, at various price points, includes tickets to "Dirty Dancing," "Rent" (which contains adult language and subject matter), "Buddy" and Jay Owenhouse. Patrons may add Mannheim Steamroller for an additional price. Information and forms to download for season subscriptions are available at RabobankArena.com.
2. We received a call in the newsroom Friday morning from a reader eager to get his hands on a copy of Randy Fendrick's "The Other Music of Bakersfield." Our recent report on Fendrick failed to include enough detail on where folks can get the fascinating summer read. Fendrick provided a list of local resources: the Bakersfield Symphony office, Stars Theatre Restaurant, the Bakersfield Art Association and Russo's Books.
Fendrick also has a website, tonicism.com/othermusicofbakersfield. The retired educator and trombonist takes readers on a journey of the city's century-plus love of all kinds of music, and the people who made that music part of Bakersfield life.
It's a project that started about 10 years ago, when Fendrick, a five-decade veteran of the summer band concerts at Beale Park, wrote a history of the concerts and made a presentation to the Kern County Historical Society.
3. Have you paused to look at your pearly whites lately? A new study shows there's a reason that some people may have white spots on their teeth and others don't — and it's related to what they consumed as children.
According to Business Insider, the common defect, known as dental fluorosis, affects about 25 percent of Americans. The symptoms develop during childhood due to receiving too much fluoride and can persist through adulthood.
Before the age of 8, your teeth are still developing, but excess fluoride in the diet can disrupt this process and hinder the formation of tooth enamel, the website reported. It can also make certain spots softer than their surroundings, resulting in white or brown stains, or in extreme cases leave divots in teeth.
While some fluoride is important to control tooth decay, you get about 75 percent of your dosage just by drinking water. Now that's something to smile about.
4. In a big win for animal rights activists, the local government of Yulin, China, may be banning the sale of dog meat at the city's controversial Lychee and Dog Meat Festival this June, according to Yahoo News.
The Humane Society International said it was told by sources earlier this week that although city officials have not confirmed the move to media outlets, it is confident in its sources.
Media coordinators at the organization say officials have spoken with a number of festival traders, all of whom have confirmed the ban, and were told to attend a meeting at which the prohibition would be explained.
The annual festival, which involves the sale and consumption of dog and cat meat, has incited protests within China and internationally. But only time will tell if it's really the end of an era or just a clever ploy to prevent activists and journalists from taking photos of canine carcasses.
5. Anthony Weiner, the disgraced U.S. congressman from New York, pleaded guilty Friday to sending obscene material to a 15-year-old high school student in North Carolina.
According to ABC News, the now-estranged husband of top Hillary Clinton aide Huma Abedin tearfully admitted to a federal judge that he engaged in many sexual and nonsexual conversations with the girl that continued for six months.
Weiner, 52, turned himself into the FBI after the incident and also agreed to surrender his iPhone as part of the plea agreement.
He agreed to serve 21 to 27 months in prison, ABC reported. His sentencing is scheduled for Sept. 8. He must also register as a sex offender.
6. Ever wonder what happened to your class valedictorian? According to Time magazine, not much.
Karen Arnold, researcher at Boston College, followed 81 high school valedictorians and salutatorians from graduation onward to see what became of them. Their average GPAs clocked in around 3.6 — with about 60 percent going on to receive graduate degrees. Ninety percent are now in professional careers with about 40 percent in their highest-tier jobs.
It sounds like a lot. But how many of these No. 1 high school performers go on to change the world, run the world or impress the world?
Zero, according to the magazine.
"Even though most are strong occupational achievers, the great majority of former high school valedictorians do not appear headed for the very top of adult achievement arenas," Arnold said.
So if you just missed the bar — don't fret. There's plenty still ahead after graduation.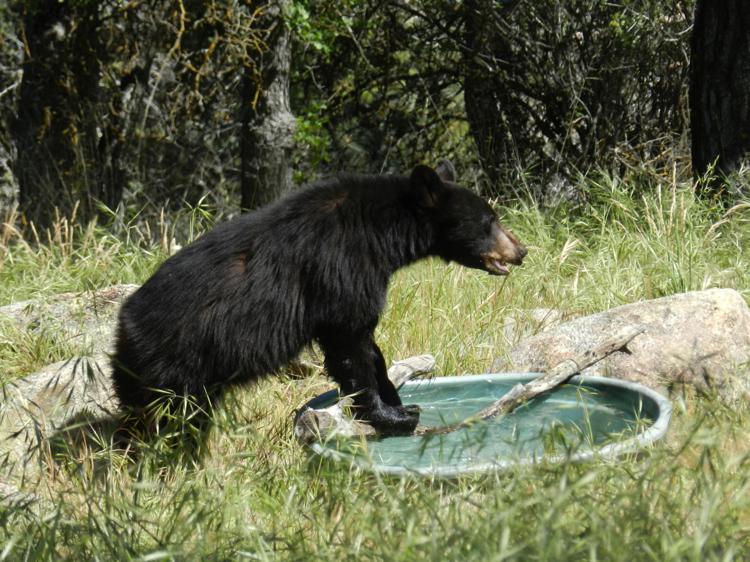 7. Business Insider is debunking common survival myths this month, showing readers what they should do in case they encounter a disastrous event.
For instance: Have you ever wondered what you should do when faced with a bear attack? The magazine does not recommend playing dead; instead, it suggests backing away slowly if it's far enough away or making yourself large and loud to scare it off if it's around your campsite. Only if a bear makes contact should you play dead by lying on your stomach with your hands over your neck. But in the rare cases it's a predatory attack, the outlet suggests you fight for your life.
8. After nearly nearly 150 years, the Ringling Bros. and Barnum & Bailey Circus will perform its final act on Sunday.
The "Greatest Show on Earth" plans to take its last bow before a sold-out crowd at Nassau Coliseum in the suburbs of New York City, according to NBC News.
Officials announced the closure in January following years of declining ticket sales and bitter battles with animal rights activists.
In its prime, Ringling and its three-ring tent seated 12,000 people and featured two stages, according to NBC.
With Ringling gone, it leaves about 23 circuses on the road of various size and format in the U.S. today.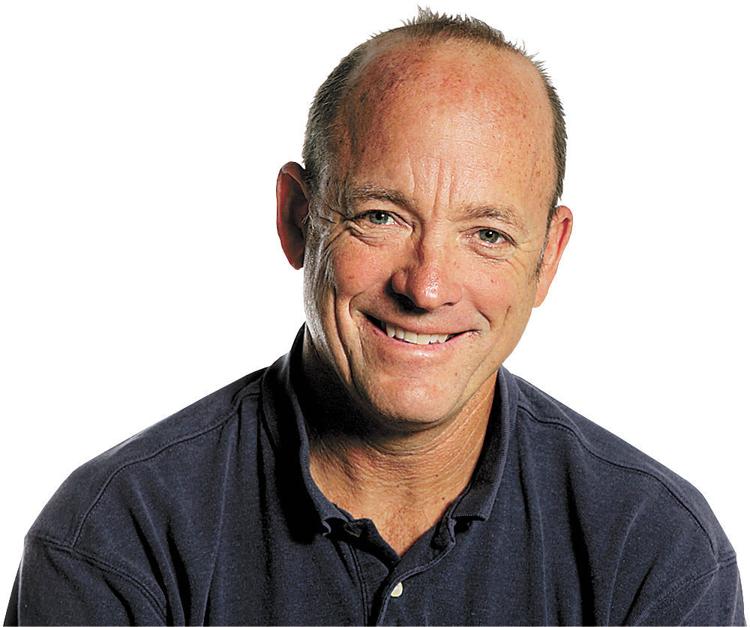 9. Can't get enough of Herb Benham? Well, there's more of him to love these days.
Herb has started a new blog called Herb's daily a-musings (a-musings: get it?). He will share random thoughts, daily interactions, a favorite recipe — you know, Herb stuff.
He's already gotten a running start this week, having jotted down a Monday-Thursday diary. This week he puts in a plug for pineapple, a new restaurant and shares a favorite excerpt about Bakersfield from "California, The Land of the Sun," by Mary Austin.
10. Here in the TBC Media newsroom, we just can't believe our ears some days. What people say in life's unscripted moments has the power to move us, anger us, uplift us or make us laugh ourselves silly. We're collecting those quotes for our readers in a new weekly segment called, appropriately, "Say What?" It's part of our revamped Things You Need to Know feature, debuting June 5.