1. Trustees of Whittier Law School in Costa Mesa said Wednesday that it will close down due to financial struggles. The school is the first fully accredited law school in the country to close, according to The New York Times.
The trustees of the school, which opened in 1966 and was accredited in 1978, said in a statement they will not enroll new first-year students in the fall but are "committed to ensuring that students currently enrolled will have an opportunity to complete their degree in a timely fashion."
The trustees did not set a date for when the school will close.
Marc Stevens, a spokesman for the school, said that officials are trying to figure out how to allow nearly 400 current students to complete their education but had not yet arrived at a solution.
The Whittier Law School board looked at different options in 2015 for the school's future. The board had conversations "with entities capable of investing in, merging with, or acquiring the law school," according to the trustees' statement on Wednesday.
"We believe we have looked at every realistic option to continue a successful law program," said Alan Lund, the board's chairman. "Unfortunately, these efforts did not lead to a desired outcome."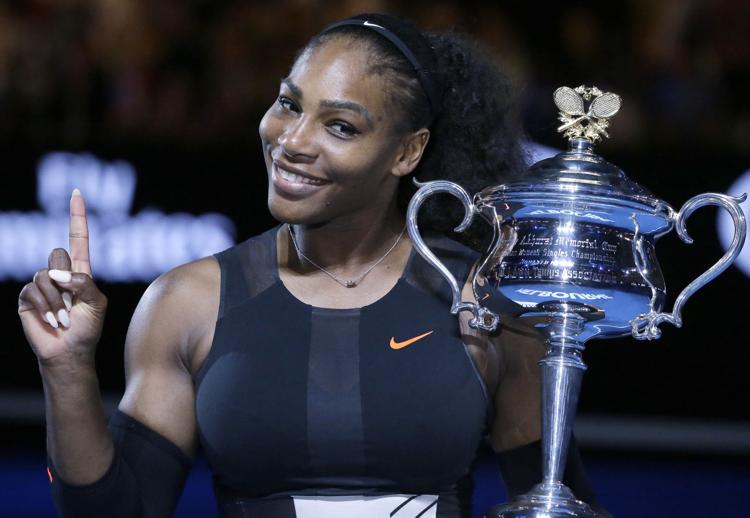 2. The queen of tennis will soon have a little princess or prince.
That's right, Serena Williams is pregnant.
The tennis great announced Wednesday that she and her fiancé, Alexis Ohanian, are expecting their first child "this fall."
Williams posted a photo of herself on Snapchat with a caption that said "20 weeks." That would mean she was about eight weeks pregnant when she won the Australian Open in January, according to CNN.
She will miss the year's remaining three grand slams — the French Open, Wimbledon and US Open. 
After this break, she'll be back. Her publicist said she will return to the tour in 2018.
3. We're still asking for readers to let us know if they are helping out Lane Baylog, a fourth-grader in North Carolina who is working on a California state school project. We've received five emails from readers letting us know they are sending Lane information on what makes California so great.
Lane asked that we send information about our state. The student is asking for postcards, maps, pictures or souvenirs.
You can send your items to Charlotte Latin School, 9502 Providence Road, Charlotte, NC 28277.
If you decide to help Lane out, let us know what you did to contribute. You can send us a note or a photo of what you sent to photos@bakersfield.com.
4. Ikea's iconic 99 cent bag just got a major mark-up at Balenciaga, a couture brand.
Balenciaga has come out with a bag that looks just like Ikea's tote, but the coture bag costs $2,145, CNN reports.
Now that's smart shopping.
Both totes are neon blue and have the exact same construction. The only major difference between the bags is the price.
CNN says Ikea's "Frakta" bag, which is made of recyclable plastic, costs 99 cents. Balenciaga's "glazed leather" and gold-stamped creation is much more.
This isn't the first time this has happened in the fashion world.
Vetements, another expensive clothing brand that we have never heard of, recreated Hanes T-shirts and is selling them for $740.
Ikea doesn't seem to mind the attention.
A company spokesperson told Today, "We are deeply flattered that the Balenciaga tote bag resembles the Ikea iconic sustainable blue bag for 99 cents. Nothing beats the versatility of a great big blue bag!"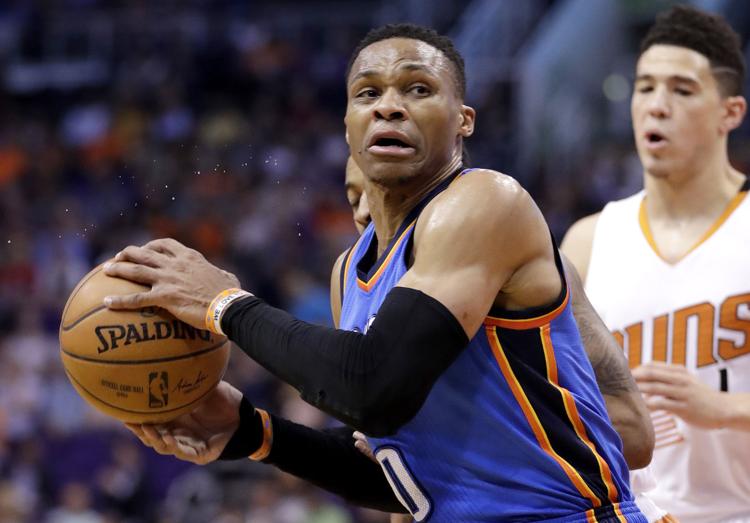 5. On Wednesday night, the Oklahoma City Thunter's Russell Westbrook set a NBA record for scoring the most points ever in a playoff triple-double, ESPN reports.
He scored 51 points and has 10 rebounds and 13 assists.
But his efforts weren't enough because the Thunder still lost to the Houston Rockets, going down 0-2 in the series.
Including Westbrook's 51-point triple-double Wednesday, ESPN says there have been only six 40-point triple-doubles in playoff history. The other five were recorded by Charles Barkley, Jerry West, Oscar Robertson (twice) and LeBron James.
6. Florida and Delaware have the highest rate of pedestrian fatalities in the country, according to newly released data.
But researchers aren't blaming drunk or distracted pedestrians and drivers. Instead, they believe it has to do with the two states' dated road design.
The bulk of Delaware's pedestrian deaths come from the same three roads, which were not designed with pedestrians in mind, according to Adam Weiser, safety programs manager for the Delaware Department of Transportation.
Sidewalks and crosswalks are rare on these roads, and the lanes are 12-feet wide. Because of the wide lanes, drivers feel more comfortable at high speeds, adding danger for pedestrians, CNN says.
Florida has similar road designs, but the state is working on updating its road design to better acknowledge that pedestrians and cyclists use the road, too.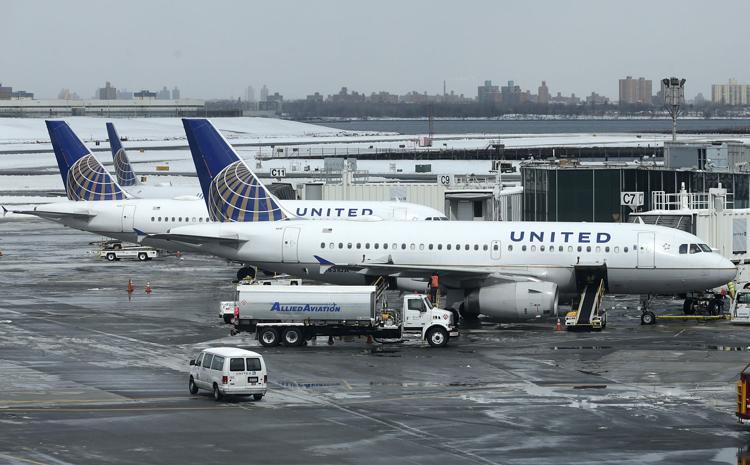 7. Poor United Airlines. The company is having a rough couple of weeks.
The same day a passenger was infamously dragged off a United plane in Chicago, a man on a United flight from Houston was allegedly stung by a scorpion.
The creature fell from an overhead bin and landed on Richard Bell's hair, CNN reports.
"My husband felt something in his hair. He grabbed it out of his hair and it fell onto his dinner table. As he was grabbing it by the tail it stung him," Linda Bell told CNN.
She said her husband shooed the scorpion off his tray and it landed in the aisle.
No one is sure how the scorpion got on the plane, but the airplane had flown to Houston earlier in the day from Costa Rica, according to CNN.
The Bells were returning home from a vacation. 
8. Drake the rapper recently had a fan break into his home and steal only water and soda.
Instead of swimming in his pool or raiding his room, a woman just went through his fridge.
Deputies responded to the residence of Drake after receiving a call about a possible burglary. CNN says the Los Angeles County Sheriff's Department arrested 24-year-old Mesha Collins Monday.
Deputies found Collins inside, along with unopened containers of water and soda. Authorities said there didn't appear to be anything else missing from the rapper's home.
Collins was arrested for burglary and entering a residence with intent to steal the victim's personal property, CNN reports. Her bail was set at $100,000.
Also, did you know Drake's birth name is Aubrey Graham?
9. More than 1,600 American breweries were analyzed to create a ranking of top craft beer towns.
Bakersfield ranked 218 out of more than 800 of the largest cities in the U.S.
But we aren't too far from the No. 1 beer spot in the country. According to The Pudding, Santa Rosa is the microbrew capital of the nation.
The publication came to this conclusion by looking at some data.
It boiled down to the weighted blend quality (beer ratings) and quantity (breweries in proximity).
San Diego took second on the list, and Denver ranked third.
The Pudding also found that California has the most new breweries by volume, but it's also the biggest state.
10. Canada is considering legislation that would allow people have up to 30 grams of marijuana and grow up to four plants themselves, Business Insider reports.
The legislation also includes harsh penalties of up to 14 years in jail for illegally selling or distributing marijuana, or giving it to minors. Also, those who possess more than 30 grams would be subject to penalties such as tickets or up to five years in jail.
At a news conference last Thursday when the bills were announced, four federal ministers explained the goal of the bills: to cut off profits from marijuana sales from organized crime, and to restrict marijuana access to minors by creating new criminal offenses that carry heavy penalties, BI says.