MY WEDNESDAY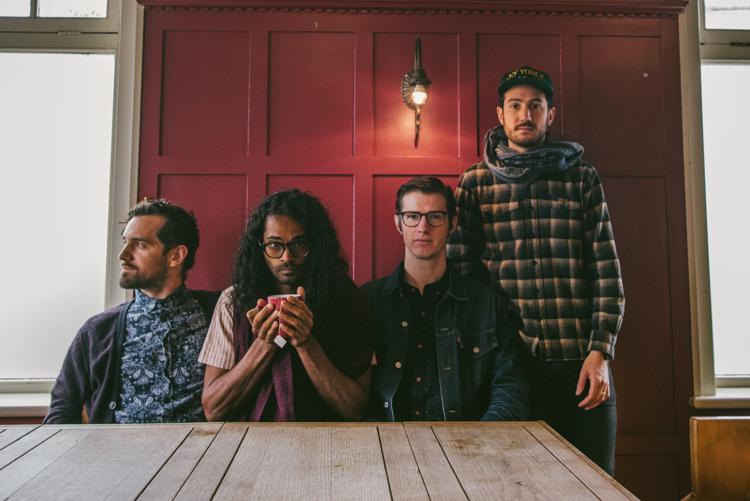 To listen: Harmony-rich and musically provocative, Darlingside is performing at 7:30 p.m. at the Bakersfield Music Hall of Fame, 2230 Q St. The The Wall Street Journal says the group's "honeyed voices are often compared with those of the Beach Boys, the Byrds, Grizzly Bear or Fleet Foxes." Tickets are $20 and can be purchased at eventbrite.com. 
To learn: Join the Kern County Museum for Part 3 of its Spring Lecture Series, where curator Lori Wear discusses the history of Kern County Olympians. The event is free for members, $5 for students and $10 for general admission. The event runs from 6-8 p.m. at the Kern County Museum, 3801 Chester Ave. 
To do: Don't miss this month's First Wednesday at the Bakersfield Museum of Art, 1930 R St. Curator Rachel Magnus and curatorial assistant Melissa Bañuelos discuss several pieces currently on display in "LINE: Selections from the BMoA Permanent Collection," which chronicles an array of interpretations of the line from California artists throughout the course of more than 50 years. The event begins at 10 a.m. Admission is free for members and $5 for non-members. 
---
LAWN CARE APP LAUNCHES IN BAKERSFIELD 
Mowing the lawn can be a tedious task, especially when you've spent all day working. But, what if you didn't have to take care of your lawn anymore? What if we told you there is a service like Uber, but for lawn care? Because there is. 
GreenPal, an app that connects homeowners with local, vetted lawn-care professionals, is launching this month in Bakersfield.
"After successfully launching in 21 other markets, we are excited to help homeowners in Bakersfield find reliable, local lawn care," said co-founder Gene Caballero.
The app allows homeowners to list their lawns with their service date and lawn care needs. Vetted lawn care pros can then bid on their properties based on the Google street and aerial images and any other lawn details the homeowner provides. Homeowners can then select who they want to work with based on vendor's ratings, reviews, and price.
Once the vendor has completed the service, the lawn care pro sends a time-stamped photo of the completed work. Homeowners can then pay via the app and set up more appointments, the news release says. The app also gives homeowners free quotes from different landscapers.
Some people have already used the app, and posted a review of it on Yelp.
"As a both homeowner and small business owner in Bakersfield, I have no time or energy to spend on maintaining my yard," said GreenPal user Elvina M. Acklin. "I love the way it looks now that I found a great landscaper from GreenPal. Not only are they super reliable, they do a great job, and my yard has never looked better."
"I seriously wish I had found this service sooner, because I could not be happier with the service they offer," Acklin continued. "Even the birds enjoy my yard more, apparently they appreciate the greenery."
Nashville-based GreenPal currently operates in Tampa, St. Petersburg, Atlanta, Charlotte, Orlando, Houston, OKC, San Antonio, DFW, San Antonio, Corpus Christi, San Diego, San Jose, Jacksonville, Fort Myers, Fresno, New Orleans, Sacramento, and St. Louis. 
---
NEW THINGS COMING TO OUTLETS AT TEJON 
The Outlets at Tejon have something new to offer you shoppers. It announced Tuesday that Pottery Barn Outlet is expanding its brand at the Outlets to include Pottery Barn Kids and PBteen.
Pottery Barn Outlet is expanding with an additional 3,808 square feet of space and new signage reflecting the two new concepts, said a news release.
The expanded store will carry Pottery Barn Kids and PBteen products including furniture, bedding, bath, rugs, lighting and décor, as well as new categories of Pottery Barn products including outdoor furniture, upholstered furniture and home office. 
"We are excited to welcome Pottery Barn's additional brands to the Outlets at Tejon," said Allen E. Lyda, executive vice president and chief financial officer, Tejon Ranch Company. "These two brands will complement the existing Pottery Barn Outlets home furnishings store and offer well-respected and well-known brands that our shoppers will want to experience."
---
SAY WHAT?
"I need to get off (Facebook) and read the paper!!"