MY SUNDAY
Budweiser Pavilion: Ramon Ayala performs at 8 p.m.
Second 2 None at 2 p.m.
Eastern Sabers Cheer at 3:30 p.m.
Belinda's All Star Dance at 5 p.m.
Hypnotist Tina Marie at 7 p.m. and 9:30 p.m.
La Marcha Latin Dance Band at 8 p.m.
Mariachi San Marco at 5 p.m.
Rocio Y Su Sonora at 8 p.m.
Grupo Folklorico Escuelas Unidas at 2 p.m.
Something Ridiculous at 1 p.m.
Melodic at 2 p.m.
Lyric Kane Hip Hop at 3:30 p.m.
Of the Heart Courage at 4:30 p.m.
Beverly Belles at 6, 7 and 8 p.m.
The Alley Cats A Cappella at 7:30 p.m.
Blue Mountain Tribe at 9:30 p.m. 
Chinese Acrobats of Heibi at 1, 3 and 5 p.m.
Something Ridiculous at 2 and 4 p.m.
The Alley Cats at 6 and 8:30 p.m.
Piano Madness at 7 and 9 p.m. 
Magic of Frank Thurston at 2 p.m.
Pierce Family Bluegrass at 3:30 p.m.
Spotlight Dance at 5 p.m.
Stina Noel at 6 p.m.
Sammy Joe Mitchell at 7:30 p.m. 
Experience Dance at 1:30 p.m.
Chaz Wilson at 3 p.m. 
Powerhouse Percussive Dance at 4 p.m.
Paul Ray, Truth Soldiers at 4:30 p.m.
Ballet Folklorico Mi Tierra at 6 p.m.
Something Ridiculous at 7:30 p.m. 
---
PACK OF CAMELS READY TO SHOW OFF PERSONALITIES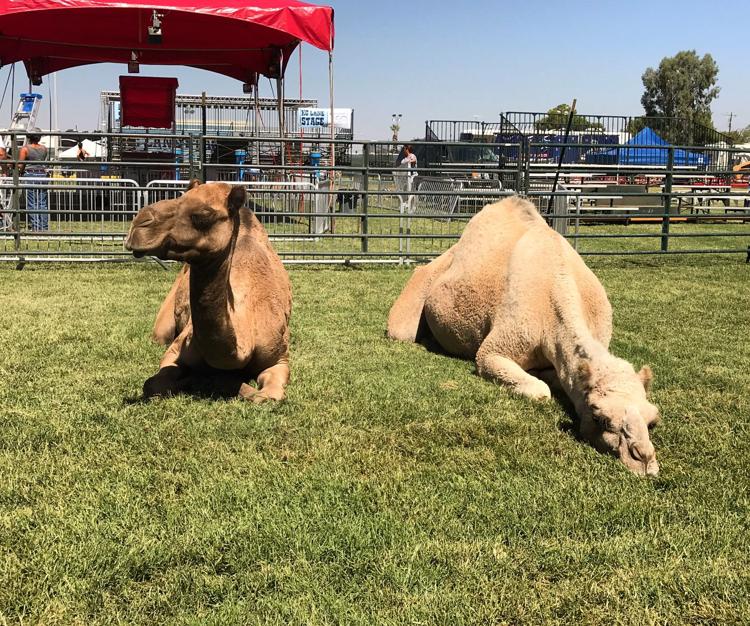 The Kern County Fair has gone without camel rides for some years now, and we're happy to report that they are back this year. 
This year is the first year the five camels from Santa Maria have been to the Kern County Fair. So, since you have never met them, we would like to introduce you.
Meet Pistol, a 12-year-old male, Chewbacca, a 12-year-old male, Moses, a 6-year-old male, ChumLee, a 10-year-old male and Bobeit, a 10-year-old female. 
Pistol is said to be a big sweetie. Moses is said to be a lover and a good friend that likes to give lots of kisses, and ChumLee is a strong and bold man who loves Bobeit. Apparently ChumLee and Bobeit are boyfriend and girlfriend. 
These 8-foot-tall creatures are Dromedary camels, a camel with one hump that originated in the Arabian Peninsula. They can live to be 30-to 40-years-old. 
Although they have never been to the Kern County Fair, they have been to other fairs and given many rides. The camels give hundreds of rides a day at fairs, so they have grown to enjoy humans.
And don't worry about spitting. We were told they don't do that. Just remember, they like to be pet on their necks.
You can ride one of the camels for $8 and take a photo with them for $7. 
---
COLOR ME MINE RAISES MONEY FOR LINKS FOR LIFE WITH FAIR DISPLAY 
Color Me Mine has a special exhibit of a 30-piece, hand-painted Christmas dinnerware set at the Kern County Fair, and it will be raffled off to one lucky winner.
Beverly Frick, adult art instructor at Color Me Mine Bakersfield, and her students created the 30-piece ceramic set to be raffled off for the benefit of Links for Life, Bakersfield's breast cancer support organization.
The pieces are on display in the Home Arts Building 4. Raffle tickets can be purchased for $10 each or $20 for three at the fair or various other Links for Life events.
The winning ticket will be drawn at next month's "Paint the Town Pink" Painting Party, Color Me Mine's annual ladies-only fundraising event that benefits Links for Life, to be held Oct. 24.
---
SAY WHAT?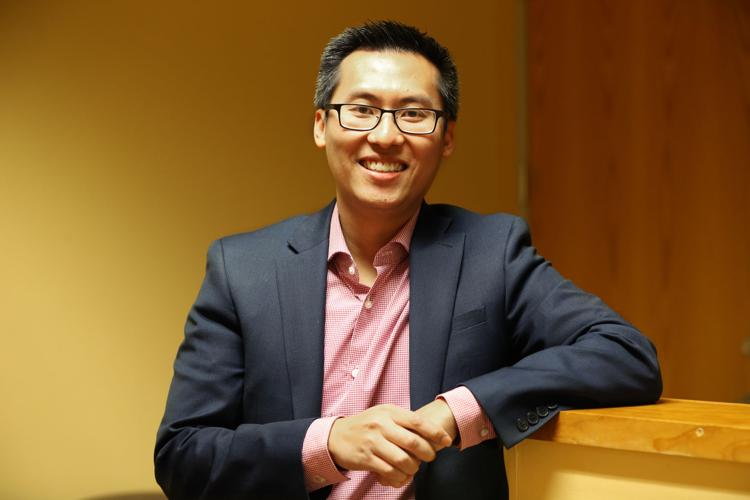 "Corndog, pie and ice cream for dinner. #kerncountyfair"
— Assemblyman Vince Fong, R-Bakersfield, wrote on Facebook of what he plans to eat at the Kern County Fair 
---
FYI
Location: Kern County Fairgrounds, 1142 S. P St.
Opening and closing times: Noon to 10 p.m.  
Adults: $12
Ages 6-12: $5
Ages 5 and under: Free
Active and retired military with ID: Free