MY FRIDAY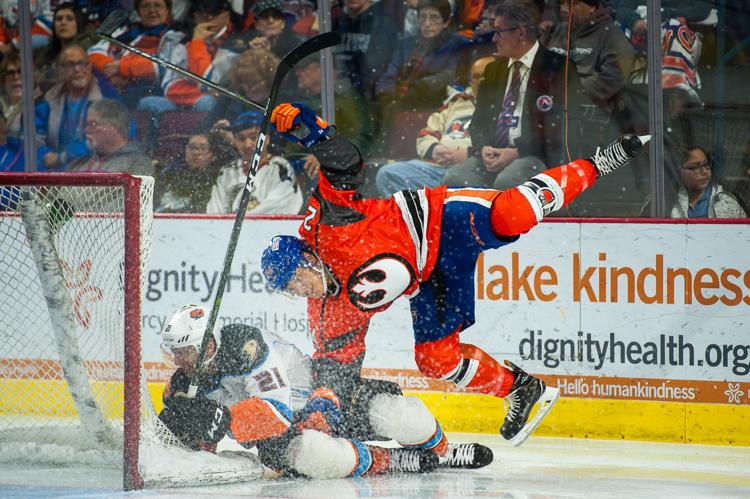 To do: Tonight's Condors game is going to be a fun one. The team is celebrating the 5-year anniversary of the most viral video in sports history with a "Condor on the Loose" talking figurine giveaway for the first 2,000 fans, 10 and older. Plus, two real Condors are going to be present. The game kicks off at 7 p.m. at Rabobank Arena, 1001 Truxtun Ave. Ticket prices begins at $12. 
To watch: Flics International Cinema Society presents "A United Kingdom," a story of King Seretse Khama of Botswana and how his loving but controversial marriage to a British white woman, Ruth Williams, put his kingdom into political and diplomatic turmoil. The film begins at 7:30 p.m. at The Fox Theater, 2001 H St. Tickets are $6. 
To learn: Bakersfield College is hosting Agriculture Career Exploration Day, where you can hear guest speakers from the industry talk about: Mechanized agriculture, plant science, agribusiness, animal science and food science. The free event is from 8:45 a.m. to 1:45 p.m. on campus, 1801 Panorama Drive. 
---
DID YOU KNOW?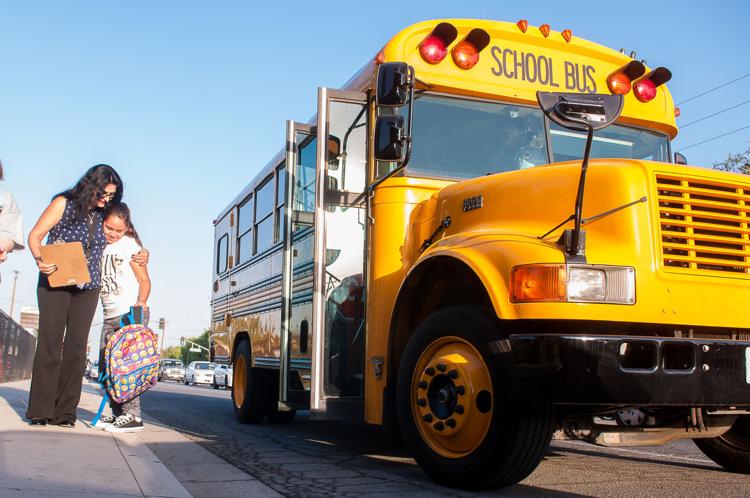 Did you know students used to drive the school buses in the early 1940s for the Kern County Union High School District?
According to an article published in The Bakersfield Californian on August 21, 1945, boys attending Bakersfield High and the junior college were allowed to apply for the job, but there were requirements, of course.
Well for one, you had to be a male. (We've come a long way since then, thank goodness.) You had to be at least 17 years old, and you had to take a brief course in school bus operation. But there was no mention in the article of requiring the drivers to have a driver's license. 
The students would drive one of the 40 school buses for the school district, which carried a total of nearly 2,600 students. The recruits earned anywhere from $40 to $50 a month. 
"I can't imagine my high school seniors being the drivers of the school bus today," Ken Hooper said on Facebook. "I have heard stories of students driving the bus home to park in their front yards for the evening and getting up in the morning to do it all over again."
Things have changed quite a bit since then. Currently, the Kern High School District operates 237 buses, according to Lisa Krsh, the district's spokeswoman. All bus drivers must have a valid driver's license and a certificate, which permits the driver to operate either school buses or student activity buses. Lastly, today's bus drivers must be fingerprinted. 
We don't know about you, but we prefer how the district does things today. 
---
2. Stephen Neal: National wrestling champion, 3-time Super Bowl champion, Roadrunner for life: Stephen Neal didn't play college football, but rather was a national championship wrestler at Cal State Bakersfield. He was an undrafted free agent in the NFL before settling into a 10-year career, seven of which came as a starting offensive guard for the New England Patriots. And, in true Patriots fashion, he was a three-time Super Bowl champion during that time.
3. Bakersfield extras sought for Edward James Olmos film: The production team for the upcoming "The Devil Has A Name," which will be in Bakersfield filming on March 5, would like some locals to fill out a couple of key scenes. The film is being directed by actor Edward James Olmos. Extras will be in scenes alongside stars Olmos, David Strathairn, Kate Bosworth, Pablo Shreiber and Haley Joel Osment. The film company is looking to shoot scenes at The Buck Owens Crystal Palace and Casablanca night club. 
4. The legend of Bakersfield's downtown tunnels: truth or fiction?: Stories of mysterious tunnels have snaked beneath the surface of the history of downtown Bakersfield for 150 years. Legends of labyrinthine passages running beneath the streets and sidewalks of the city's downtown district — especially in Bakersfield's two historic Chinatowns — still echo with enigma, dark romance and quite possibly some racial and cultural stereotypes. A year and a half ago, The Californian set out to find out if these tunnels actually exist. 
---
QUOTE OF THE DAY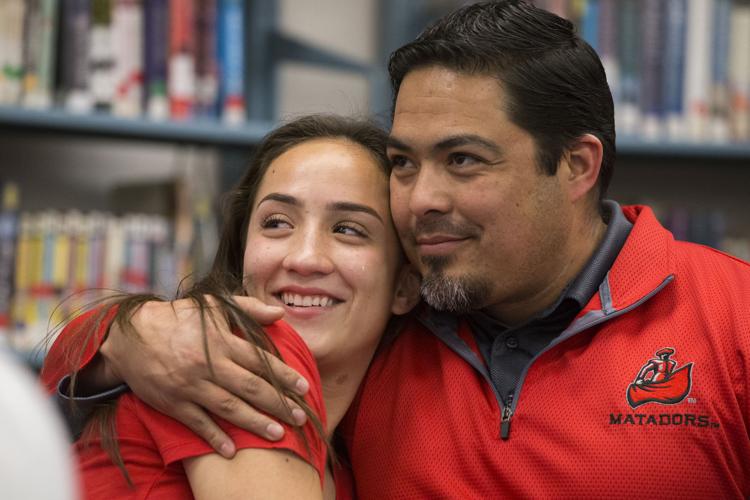 "My dad has always instilled in us that champions do more. In order to be a champion you have to progress outside of practice and off the field. That means early-morning training — at the park, in the gym, before school. That's basically the key to where I am today …. Pushing through and doing more."
— Sadie Armijo, a Highland High soccer player who signed her letter of intent to play the sport next year at Cal State Northridge