MY WEDNESDAY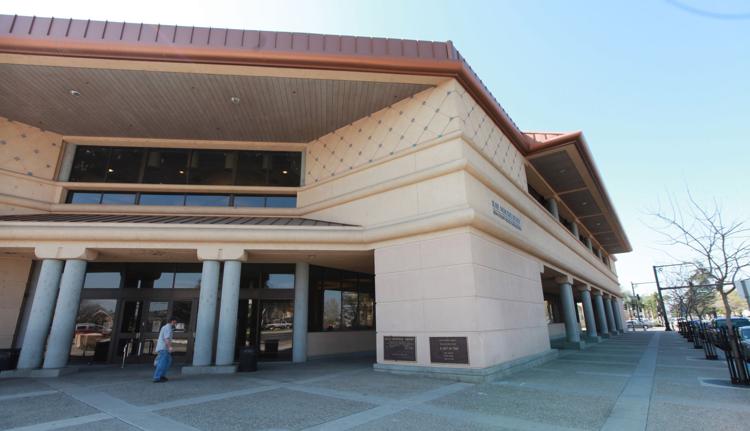 To learn: Sign up at the Reference Desk at the Beale Memorial Library, 701 Truxtun Ave., or call 868-0701 to reserve a one-hour session with a volunteer coach for one-on-one computer learning. 
To watch: Maya Cinemas, 1000 California Ave., is showing "Kung Fu Panda 3" at 10 a.m. today and Thursday for just $1. The movie is the last movie of Maya's Summer Kids Film Festival. 
To watch, part 2: Disney's "Newsies: The Broadway Musical" is showing at Edwards Theater, 9000 Ming Ave., at 7 p.m. The film, set in New York City, is a tale of Jack Kelly, a charismatic newsboy and leader of a ragged band of teenaged 'newsies,' who dreams of a better life far from the hardship of the streets. Tickets range from $15 to $18. 
To listen: Jon Wolfe is performing a free show at The Buck Owens Crystal Palace, 2800 Buck Owens Blvd. Doors open at 5 p.m. and the show begins at 7 p.m. 
To immunize: Adventist Health is hosting an Immunization Clinic for Children at the Home Health building, 2800 K St., Building B, from 9 a.m. to 2 p.m. Vaccines are free of charge to children under the age of 18 who have no health insurance, are eligible for Medi-Cal (must present Medi-Cal card at each visit) and those who are American Indian or Native Alaskan. Appointments are not necessary, but immunization cards are required. The Hemoglobin test will be offered free of charge to children and expecting and postpartum mothers. For more information, call 869-6740.
---
OUR KIND OF PEOPLE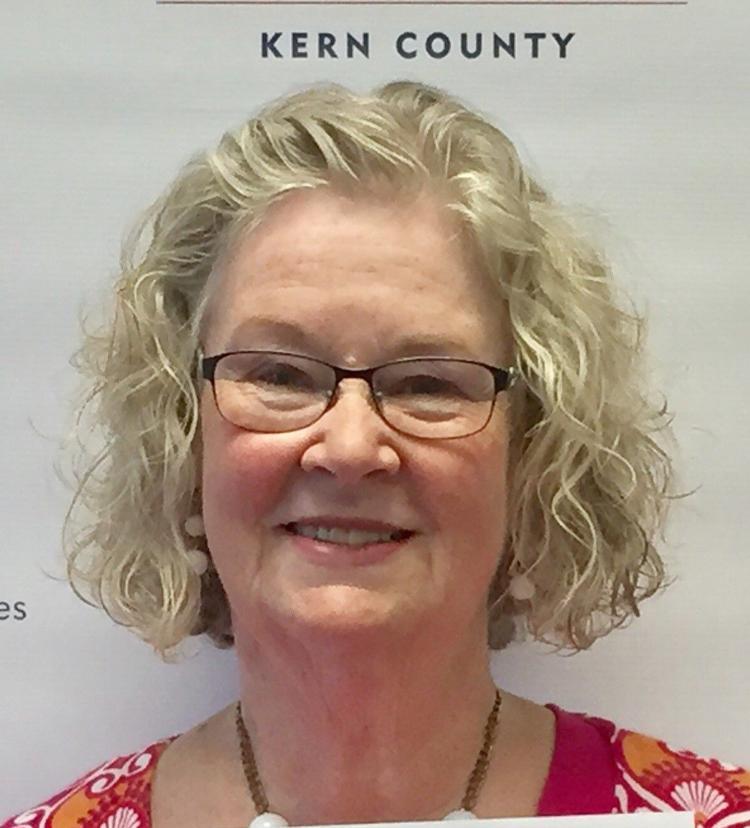 On Tuesday, Pamela Spitzer, 65, was driving around town trying to find her child's reading glasses and after that, she had to make sure her other kid's school credits from a school in LA transferred correctly to a local school.
These kids aren't Spitzer's biological children. They are the children that Sptizer advocates for as a CASA advocate. 
Spitzer has been volunteering for CASA for 10 years now, and throughout that time she has advocated for 50 local children.
She began volunteering for CASA because her son and daughter-in-law had recently taken in a foster child who was receiving help from a CASA advocate. She witnessed the impact the advocate had, so she decided to help, too.
"This was a way that I could be part of that process," Spitzer said. 
"I've done lots of volunteering around the community," she said. "There's nothing that I've ever come across that is as hands-on in volunteering as CASA. It is very intense, but it's very rewarding." 
As a volunteer, Spitzer acts as a second set of eyes and ears alongside the social worker to help provide information for the the judge handling the case.
Because social workers have huge caseloads, they sometimes are only able to see the child once a month. That's where Spitzer comes in. She visits the child at least once a week. 
And often, social workers are transferred or get promoted, forcing them to hand over the case to someone else, but Spitzer sticks with the children until the cases are resolved.  
"Sometimes social workers will call me asking for information because I'm the one who knows the child most," she said.
But volunteering has its challenges. There are more children in need then there are resources, which is why she goes the extra mile when it comes to her "kids."  
It brings her so much joy when she sees a family reunite after years of pain, or when a child is adopted into a good home, or even when a young adult in the foster system turns 18 and leaves for college or lands a job. 
"They are going to have success in their life." 
Because of her hard and dedicated work, CASA is recognizing her at CASA's graduation tonight for having been the first Advocate of the Year. She was selected last September, and CASA will choose someone new later this year. 
"She has such an amazing heart . . . She's diplomatic and not intimidating, and I think that's important with our families," said Kelsey Eddings, Spitzer's advocate supervisor. "She can level with them. They trust her, and she builds rapport very easily with most families."
Eddings said that is one of many reasons why she was picked as the first Advocate of the Year. 
"She sees the child for who they are, but then she also sees what they might need and what others might not pick up on," Eddings said. "She is just a very fierce advocate."
If you or someone you know is interested in volunteering for CASA, there will be an orientation Saturday at 9 a.m. at the CASA office, 1717 Columbus St.  
---
TBC TIME CAPSULE: Aug. 9, 1966
Father of Bride Wears White in Hospital Bedside Ceremony: Room 138 of Memorial Hospital yesterday was the scene of the wedding of Judy Elizabeth Iverson, daughter of Mr. and Mrs. Roy Iverson of 528 30th Street, and David Albert Jones, son of Mr. and Mrs. William A. Jones of 1101 Sidney Drive. 
The setting was selected by the bride so she could be given in matrimony by her father, who has been hospitalized there three months and, according to him, hopes not to be there three months more. 
Besides bride and groom, the bridal party included the bride's sister, Mrs. Lorayne Cherry, as matron of honor, the bridegroom's brother Kenneth as best man. 
The Rev. Alton C. Little of the Church of Christ officiated. Present in the room were the couple's parents and other guests.
Following a honeymoon at Huntington Lake and Sequoia National Park, the couple will live at 719 30th Street.
The bride's dress, designed and made by herself, was white crepe A-line style with an Alencon lace jacket and matching lace hemline. The detachable chapel-length train was also of white crepe with insert of Alencon lace. 
Her four-tiered silk-illusion veil was secured to her coiffure by a double crown of crystal drops made by the bride herself. 
Her bouquet consisted of two white orchids.
The matron of honor wore a turquoise blue linen sheath with a matching jacket trimmed in Alencon lace.
The bride's going away outfit consisted of a pink embroidered linen suit with white accessories and the orchids of her bridal bouquet as a corsage.
At the reception held at the hospital, a two-tiered cake and punch and coffee were served. 
---
WORTH NOTING
The Water Board Meeting at the Water Resources Department, 1001 Buena Vista Road, set for 2 p.m. was cancelled. Call 637-9876 for more information.