MY THURSDAY
To hike: If you happen to be free this morning, join the group hike at Wind Wolves Preserve. The group meets at 10 a.m. at the San Emigdio Canyon Trail Head, near 16019 Maricopa Hwy., and takes off at 10:15. Make sure to bring at least two liters of water. The trail is a 7.8-mile loop.
To create: Get in the New Year mood with 1933's New Year New Wood event, where you can personalize a stained wood pallet. You can hand stencil and paint with step by step guidance from an instructor, plus you will have more than 80 other stencil designs from previous collections to choose from. You can purchase a ticket at planksanddranks.com for $45, which includes an 18-inch by 14-inch wood pallet sign that is stained and distressed prior to the class. It also includes all materials and instructions and one complimentary 12 ounce bottled beer, house wine, well cocktail, tea or soda. The event begins at 6 p.m. at 1933, located at 7900 Downing Ave.
To taste: Wine Me Up!, at 3900 Coffee Road, is hosting an All-In-One Tasting beginning at 6 p.m. Tickets are $30 and include a small cheese plate, four wine tasters and a bottle to take home. (Bottles are while supplies last, so get there early to guarantee you get yours.)
To listen: Enjoy a live performance by John Berry beginning at 7:30 p.m. at the Buck Owens Crystal Palace, 2800 Buck Owens Blvd. Tickets range from $25 to $30, plus fees, and can be purchased at vallitix.com.
---
ORGANIZATION STARTS MEMORIAL FUND FOR FALLEN CHP OFFICER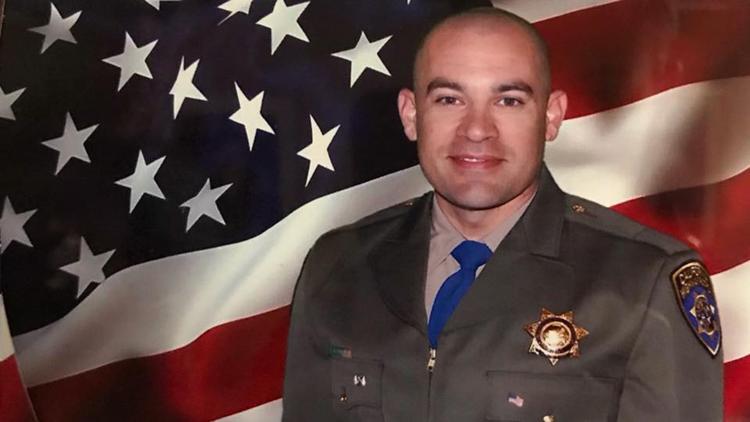 The CAHP Credit Union has established a memorial fund in honor of fallen Hayward CHP Officer Andrew Camilleri, who was killed while on duty on Christmas Eve.
Officers Camilleri and Jonathan Velasquez were stopped in their patrol vehicle when an "errant" driver drifted off the road and struck the right rear of their patrol vehicle, according to the CHP. 
One hundred percent of all donations received will go directly to Officer Camilleri's family, according to the CAHP, an organization that provides financial services to peace officers and their families. The CAHP Credit Union is covering all processing fees and administrative responsibilities.
"We are deeply saddened by the loss of Officer Camilleri," said Brad Houle, CAHP Credit Union President. "Officer Camilleri will be greatly missed by his young family, peers, and the community he served."
Donations can be made on the CAHP Credit Union website at cahpcu.org or directly mailed to:
Officer Andrew Camilleri Memorial Fund
Sacramento, CA 95827-6507
---
LAURA BUSH TO COME TO BAKERSFIELD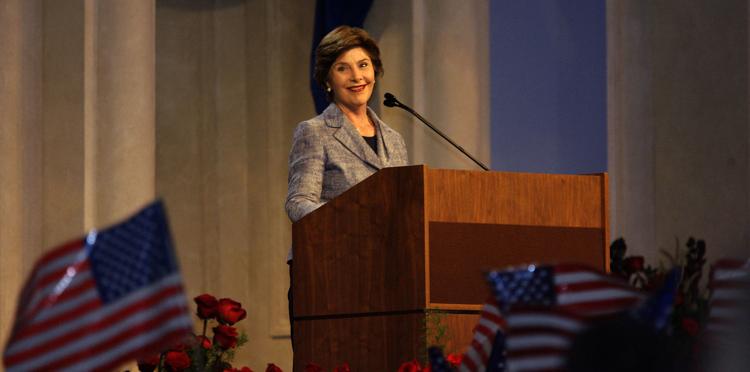 Former first lady Laura Bush is coming to Bakersfield in February to support a Boys and Girls Club fundraiser. 
"Mrs. Bush will share her remarks on the importance of literacy and education to advance opportunity for America's youth, and to foster healthy families and communities," said a Boys & Girls Club press release.
The event, which includes dinner, begins at 5:15 p.m. Tuesday, Feb. 27, at the Kern County Fairgrounds, 1142 S P St. 
---
DOWNTOWN PARKING STRUCTURE NOW A LITTLE MORE CONVENIENT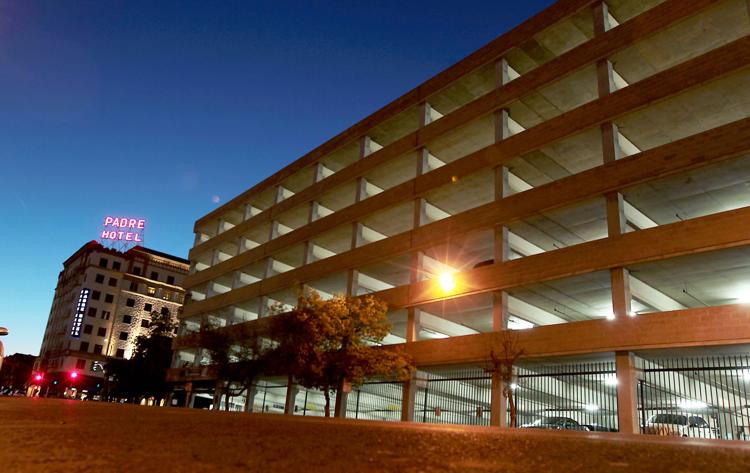 If you've ever parked your car in the parking structure on 18th and Eye streets, you've likely found yourself stuck inside while trying to exit from the Eye Street entrance. Good news! That's no longer a problem. 
The city-operated parking structure is now accessible to hourly parking customers from the Eye Street entrance, City Manager Alan Tandy announced recently.
Before the change, hourly parking customers could only enter and exit at the 18th Street entrance. 
---
SAY WHAT?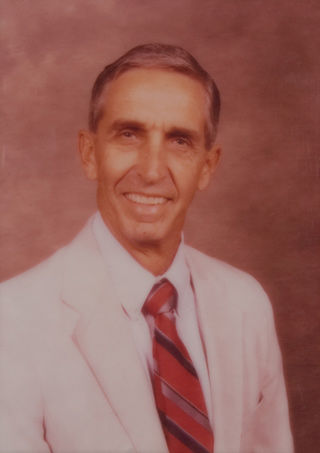 "He never really got caught up in the ego battles. He had a vision for growth and progressively moving forward in the world of athletics. It always made me feel better to talk to him. I would love to do more things like he did. I never heard anything bad about Walt Johnson."
— Bakersfield College Athletic Director Sandi Taylor, on the passing of Walt Johnson, a former BC athletic director