MY MONDAY
Today is Martini Day, which gives us a great excuse to celebrate with a glass. Strictly for adults, this special day is an ideal opportunity to research and try out different cocktail recipes you might not have sampled before. Have a great Martini Monday.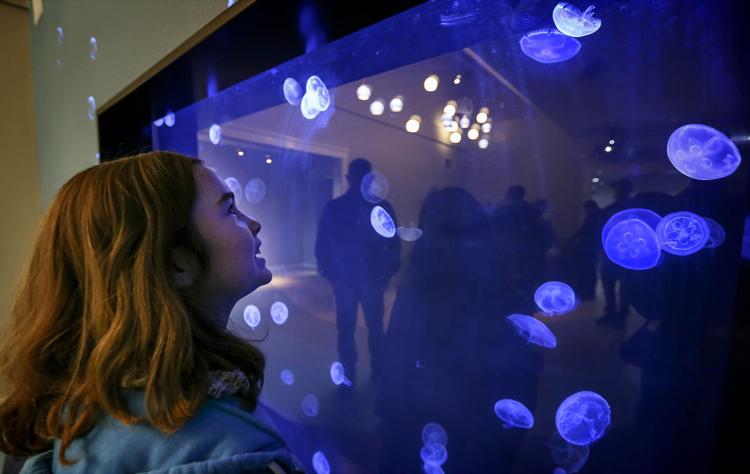 To do: Every Monday is Senior Discovery Day at the CALM for those 60 and older. Seniors receive a 50 percent discount on their admission. Regular senior admission is $7.
To prevent: Health screenings to test for anemia and to check blood pressure, cholesterol and blood sugar levels are performed every Monday from 11 a.m. to 2 p.m. at Dignity Health Community Wellness Center, 2634 G St. The screenings are free. 
To make: Temblor Brewing Co., 3200 Buck Owens Blvd., is hosting Americana Wreath Night from 6:30 to 8 p.m., just in time for the Fourth of July. The cost of the class is $45 with a $20 deposit to secure your spot. Call 623-4711 to make a reservation. 
OUR READERS ROCK!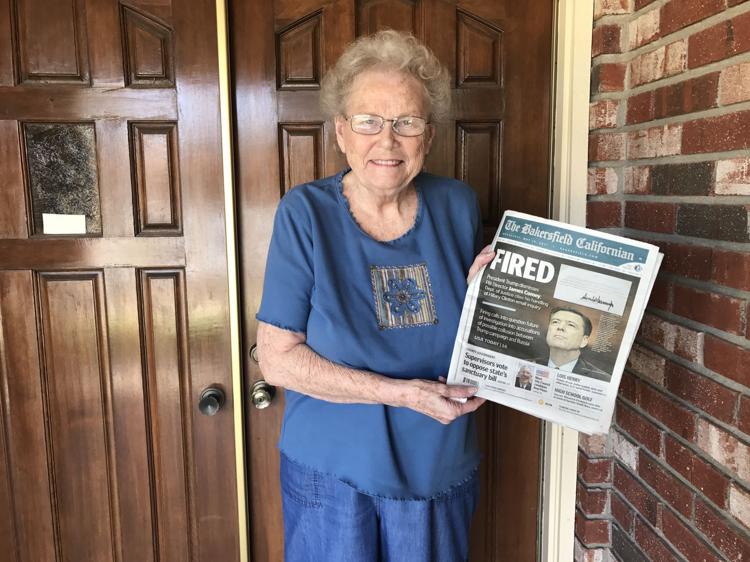 Shirley Walton has been subscribing to The Californian for 60 years. She and her husband, Ralph, began subscribing a few years after they married in 1948, which was just seven months after they first met.
After declining to go out on a blind date with him, the two finally met again on April 11, 1948, at Sam Lynn Ballpark. Ralph was a catcher on the Bakersfield Indians baseball team.
The two hit it off and got engaged on Shirley's 19th birthday, July 26, 1948.
Shirley and Ralph decided to subscribe to The Californian because "we were interested in what's going on in the world," Shirley said.
And ever since, Shirley has read the entire paper every morning. Before reading any stories, Shirley flips to the TV guide page and programs her TV for the next 24 hours.
Although she reads the entire paper, she enjoys Eye Street most.
This isn't the first time Shirley has been featured in The Californian. Back when announcements in newspapers were popular, her engagement, wedding shower and wedding were all announced in The Californian.
SAY WHAT?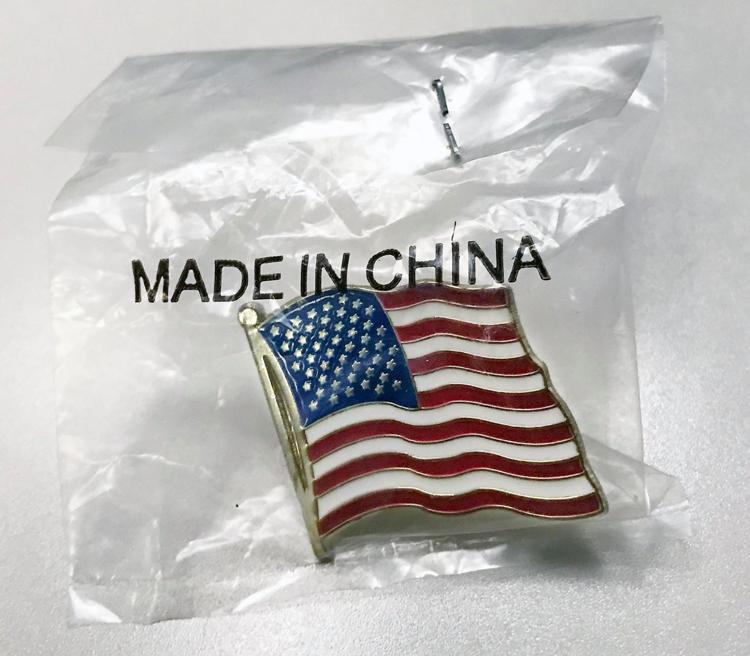 "I was there this morning and have this flag on my left chest right now. And I was also made in China."
— Vincent Liu, in reaction to Felix Adamo's photo on Facebook of a flag pin handed out at the Kern River Bridge Improvement Project groundbreaking last Wednesday. Adamo found it ironic that the American flag pin was made in China.
ONE BEAR FAMILY GIVEN A SECOND CHANCE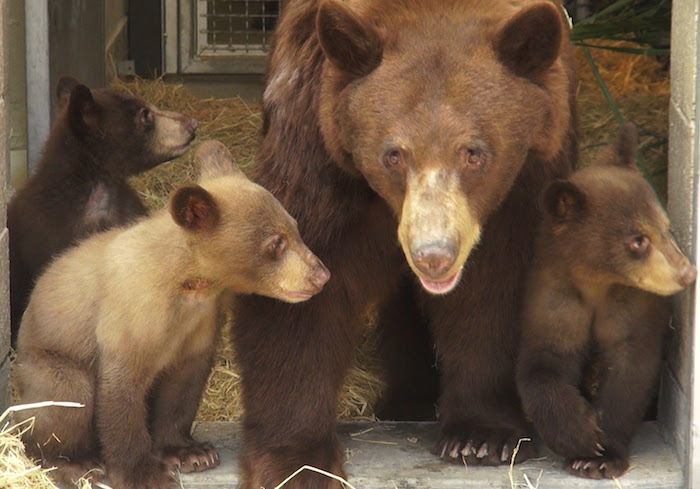 A mama bear and her three cubs were transferred Tuesday to Oakland Zoo from the care of the California Department of Fish and Wildlife's Wildlife Investigations Laboratory.
These bears aren't just any California bears. They are Kern County bears who got a second chance.
In May, the mama bear and her cubs broke into a home in Pine Mountain Club. The resident of the home tried to scare them away by banging pots and pans, but it didn't work. Instead, the mama bear charged and swiped the resident, injuring her left arm. The woman was treated at a local hospital and is recovering.
Normally, a black bear that has attacked or injured a human is to be euthanized, according to a Fish and Wildlife public safety policy, but that didn't exactly happen, which made people happy.
Chris Powell, of Pine Mountain Club, who is friendly with the woman who was injured by the bear, said he was glad to hear that the bears would be allowed to live.
"I'm sure the lady who was attacked would feel the same," he said.
Powell said the bears got into the woman's vehicle, as well as another friend's, looking for food.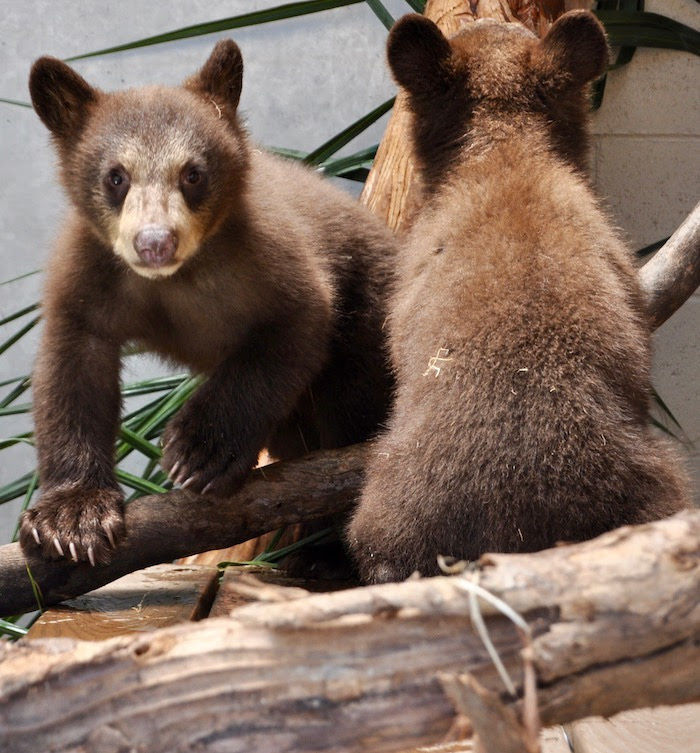 A day after the incident, Fish and Wildlife officers safely captured the bears and took them to a holding facility at the Wildlife Investigations Laboratory near Sacramento, where the cubs became used to humans and would not be able to go back to their natural habitat. So, the Fish and Wildlife officials began to search for a captive facility for the cubs.
That's when Oakland Zoo requested to take the three cubs and their mom for its 56-acre California Trail expansion.
"Oakland Zoo is very grateful to be in a position to provide a home for these bears," said Dr. Joel Parrott, president and CEO of Oakland Zoo. "They are an important example of the human-wildlife conflict and highlight how we need to care for wildlife throughout California."
The exhibit, set to open in 2018, will highlight California's natural habitat as part of an initiative to emphasize native species and educate the public about human-wildlife issues.
"We are so happy to be able to help these four bears," said Colleen Kinzley, director of animal care, conservation and research at Oakland Zoo. "As too often is the case when wild animals come into conflict with humans, it's the animals that lose. Oakland Zoo's purpose is to help people understand the challenges and the responsibilities of living with wildlife. Our first responsibility will be to provide these bears a rich life in a complex natural habitat that will be part of our new California Trail exhibit opening in 2018. We will share their story and help people to understand the role we all have in preventing these types of situations."
— James Burger and Elizabeth Sanchez
WHAT'S UP WITH THAT?
Q: How would Bakersfield flood if Isabella Dam fails while Isabella Lake is full?
A: Several Californian readers have asked us about this unlikely event over the last couple of weeks. The lake is nowhere close to full. Its capacity is 560,000 acre-feet; it stood at 349,386 acre-feet on Thursday. The U.S. Army Corps of Engineers wants to keep Isabella at a maximum 360,000 acre-feet because of dam safety concerns.
Anyway, the Corps does have maps showing how Bakersfield could flood and we've merged them into the accompanying map. It shows how long it would take for various areas to be under 1 foot of water and how deep, in feet, areas would ultimately get.