MY THURSDAY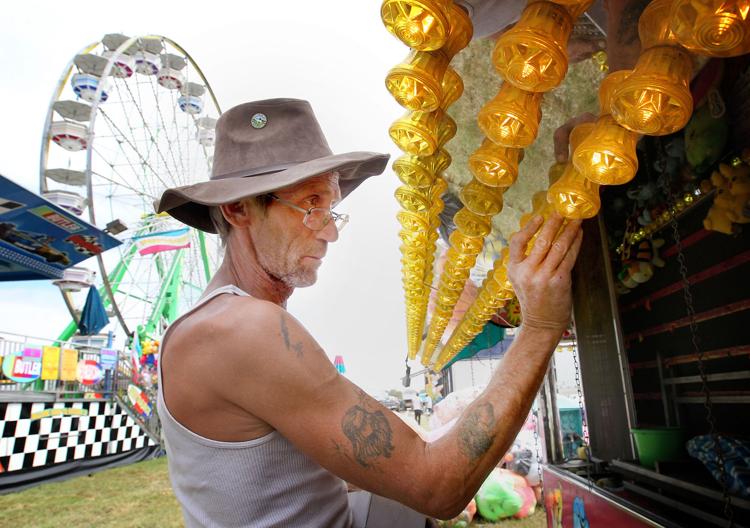 Budweiser Pavilion: Tower of Power performs at 8 p.m.
Beverly Belles at 4:30, 6 and 7:30 p.m.
The Alley Cats A Cappella at 5, 6:30 and 8 p.m.
Powerhouse Percussive Dance at 5:30 p.m.
Something Ridiculous (jugglers) at 7 p.m.
The Acoustiks at 9:30 p.m. 
Melodic, (pop and rap) at 5 p.m.
Hypnotist Tina Marie at 7 and 9:30 p.m.
Blue Mirror Band (old school) at 8 p.m.
Chinese Acrobats of Heibi at 3:30, 5 and 6 p.m.
Piano Madness at 7 and 9 p.m. 
Magic of Frank Thurston at 3:30 and 5 p.m. 
Something Ridiculous at 4:30 p.m.
It's a Family Thing at 5:30 p.m.
Black Gold Cloggers at 7 p.m.
Powerhouse Percussive Dance at 7:30 p.m. 
Jennifer Y Su Grupo Viruz at 5 p.m.
Amor Y Llanto at 8 p.m.
Power Percussive Dance at 4:30 p.m.
Something Ridiculous at 5:30 p.m.
Thorner Magnet School at 6 p.m. 
---
'HORMONAL' TURKEYS AT THE FAIR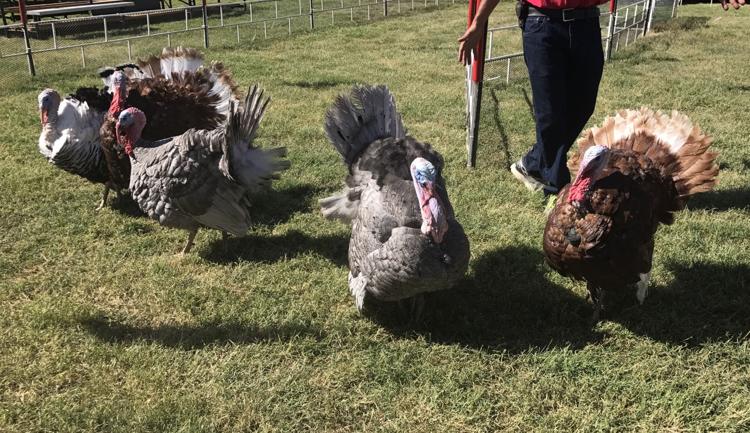 We're not sure if the Kern County Fair turkeys are single, but they are definitely ready to mingle.
One of the women who works at the Turkey Stampede said the "hormonal" turkeys are at their most beautiful this time of year because they are getting ready for breeding season. 
If you look at the birds, you'll see that their feathers are at their fullest, and they puff up their feathers to make them look more masculine. It's their way of flirting. 
Check out the turkeys at the Turkey Stampede in the KC Loop on weekdays at 5:30 and 7:30 p.m. and on weekends at 12:30, 3 and 7 p.m.
---
TBC TIME CAPSULE: Sept. 21, 1976
Fair's carnival area shown: Kern County Fair's new $50,000 carnival site was unveiled yesterday during a full-dress rehearsal.
"This is the first really visible evidence that we are embarked on a major modernization of our facilities and fair programs," said fair board President Jimmie Icardo.
Icardo said $105,000 have been earmarked for total fairgrounds improvements and "house cleaning" this year.
Throwing the switch was fair director Lou Ann Thurston, chairman of the buildings and grounds committee. Don Johnston, fair director, said the project enables the fair board to continue "its service to the community with confidence that the people are receiving the best programming possible for the entire fair."
Lighting of the new area was constructed by Gene Gash Electric of Bakersfield at a cost of $28,000. Nearly 1,000 feet of fencing and gating cost $17,000.
As part of the carnival relocation, major improvements of the South P Street and Belle Terrace parking lots have begun but according to Icardo, "Our parking lot improvement is a long range project which will take several years to complete.''
The fair board earlier this year increased parking fees at the fair to $1 and authorized a $15,000 annual parking lot improvement fund to finance upgrading the facilities.
The carnival relocation was ordered by the fair board last year to take the carnival from the central fair area but still have it within easy access of fair patrons who want to attend the carnival.
"An expected result of the relocation was to develop a prime section of the fairgrounds for off-season use,'' commented fair manager Joseph Brosmer, who noted that a major circus will use the carnival grounds for three days in November.
"This brings increased revenue into the community and to the fair, so that we can continue enhancing the fairgrounds for the benefit of the community,'' Icardo said.
More than 200,000 people use the fair's facilities during the offseason each year, about equal to fair attendance.
Icardo said relocation of the carnival also opens "a large area of the fairgrounds for other uses." He mentioned that one use this year will be as a playing field for 18 teams competing in the fair's soccer games exhibition during the nine-day fair.
"We are exceptionally pleased with the move our carnival operator, Foley and Burke, has indicated their pleasure by signing a three-year contract with staged increases in their contract price," Brosmer added.
Entrance to the carnival area will be by way of gates off South P Street and the Belle Terrace Parking lot. A central corridor linking the carnival with the main fair area will permit fairgoers to move back and forth from the carnival to the fair on their single admission price.
Sewage lines and a water line were constructed as a joint venture by the carnival operator and the fair.
Fire lanes between the fencing and the rides will permit rapid ingress and exiting in the event of an emergency, and gates on all tour sides of the area will permit entrance from the main streets.
---
WORTH NOTING
The Buena Vista Museum of Natural History & Science will be closed for the duration of the Kern County Fair. It will reopen Oct. 5. 
Although it is closed, the museum has a booth at the fair in Building 1, the Goode Auditorium.
---
FYI
Location: Kern County Fairgrounds, 1142 S. P St.
Opening and closing times: 3 to 10 p.m. 
Adults: $12
Ages 6-12: $5
Ages 5 and under: Free
Seniors (62 or better): $9
Active and retired military with ID: Free
Parking: $10