MY TUESDAY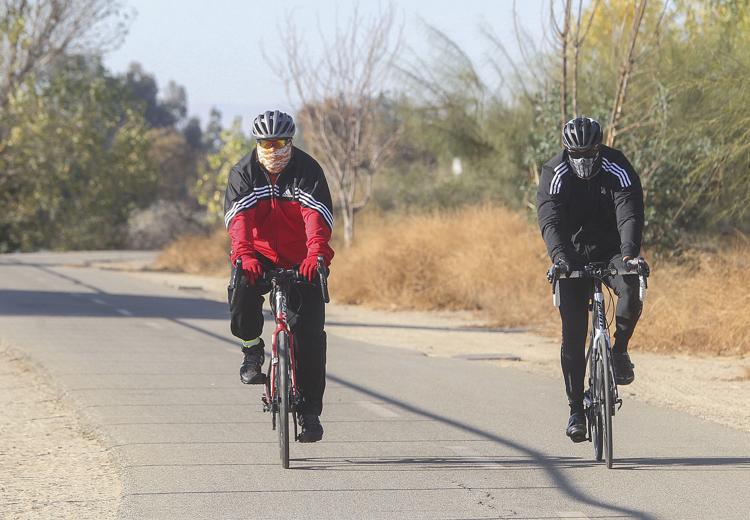 To exercise: Join Bike Bakersfield for a family-friendly, all-ages Full Moon Bike Ride, starting at Beach Park and following the bike path to the Marketplace. The ride is over once the group reaches the Marketplace, so make sure you have a plan to get back to where you started. The ride begins at 7 p.m. at the park, located at 3400 21st St. 
To learn: Does your child need a little extra help in math? The Southwest Branch Library, 8301 Ming Ave., is offering math tutoring from 3:30 to 5 p.m. Call 664-7716 for more details. 
To dance: Learn to line dance beginning at 6 p.m. at Temblor Brewing Co., 3200 Buck Owens Blvd. Admission is $5. 
---
COMMUNITY REACHING OUT TO HELP MOTORCYCLIST REACH ALASKA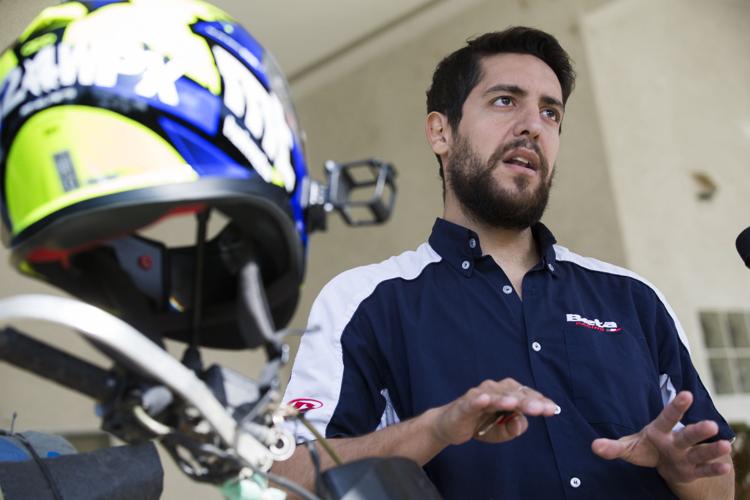 Last week, reporter Jason Kotowski told the story of Javier Basaez, a man from Argentina who is traveling from Argentina to Alaska on a motorcycle. 
The biker stopped in Bakersfield last week to rest and was willing to talk to The Californian about what his average day on the road is like. 
We learned Basaez is a free spirit. He has no specific directions and no real plans for his trip, and he often relies on the hospitality of the communities he rides through. 
His story got some attention, because readers have reached out to us offering help to Basaez, whether it be a place to stay or clothing to keep him warm as he makes his way north.  
Donna Weeks, who is from Bakersfield and now lives in Alaska, offered to host Basaez when he reaches the Great North. Another reader emailed us offering a place for him to stay in Salem, Ore. Another family offered the motorcyclist tickets to CALM.
But the most touching offer came from 66-year-old Ron Willey, who is ill right now. Willey, who used to ride motorcycles regularly, emailed us to offer Basaez cold-weather riding clothes — a heated jacket liner, jackets and gloves. 
Said Willey, 66: "Cancer may prevent this (guy) from making it to Alaska, but maybe some of my gear will." 
---
WOMEN'S MARCH LOOKING FOR VOLUNTEERS
Local women have begun planning for the 2018 Women's March in Kern County, scheduled for Jan. 20 at Mill Creek Park, 606 21st St. But volunteers are needed in order to make the event happen.
"Would you also like to volunteer? Speak? Perform? Help organize?," asks the event's Facebook page.
---
TBC TIME CAPSULE | Jan. 2, 1974
Freezing weather hits citrus areas: A general freeze, for the second night running, is predicted this evening and early Thursday morning for Kern County, the National Weather Service reported.
While the official low at Meadows Field was 32 degrees, in citrus areas of the county the mercury dropped to 24. 
The last time the official temperature dropped to 32 degrees or lower was Jan. 7 when it bottomed out at 27, the NWS reported.
No damage was reported — the McFarland area used wind machines and heaters to drive off the bite. 
Billy's brother: A belated goodbye to Buddy Mize, brother of the late, great Billy Mize. Billy, the songwriter, TV host and recording star from the Bakersfield Sound era who died on Oct. 28.
Buddy Mize, based in Nashviille, died six weeks later.
Buddy, a BMI award winning songwriter, was the founding president of the Nashville Songwriters Association, a music publisher, producer, and performer. One of the first songs he ever wrote was recorded by Johnny Cash. 
Among his credits was "Gonna Go Down the River," written with Dallas Frazier. All told, Buddy Mize wrote almost 400 compositions.