MY THURSDAY
To do: If you're looking for a new job, head to the Outlets at Tejon. The Kern County Department of Human Services continues its 2017 JobFest Series to help recruit seasonal workers for the holiday shopping season. Team members will be at the outlets from 10 a.m. to 1 p.m. to assist jobseekers with mentoring support and to guide them to participating retailer locations. Look for the friendly people dressed in black and teal. 
Continental Labor and Staffing Resources is having a recruitment session from 8:30 to 11 a.m. at America's Job Center, 1600 E. Belle Terrace. The company is looking for people to apply for packers, drivers, mechanics and more. For more information, head to americasjobcenterofkern.com.
To eat: St. Vincent de Paul Homeless Center is hosting its annual Fall BBQ at 5 p.m. at the Center Grounds, 316 Baker St. The menu includes Pyrenees french rolls, beans, salad and Texas sheet cake from Jake's. A host bar is available with cocktails. Tickets are $30 and are available at the door. Proceeds from the event help provide services for those in need in the community. 
To shop: Enjoy an evening of fun, fashion and desserts at the Victoria's Girls Night Out event. The boutique is donating 20 percent of all clothing sales from the event to Links for Life. You may also have the chance to win $10,000 in prizes. The event is from 5-7 p.m. at Victoria's in the Marketplace, 9000 Ming Ave.
---
KNITTED KNOCKER KNIT OFF WINNER TO BE ANNOUNCED AT BREAST CANCER EVENT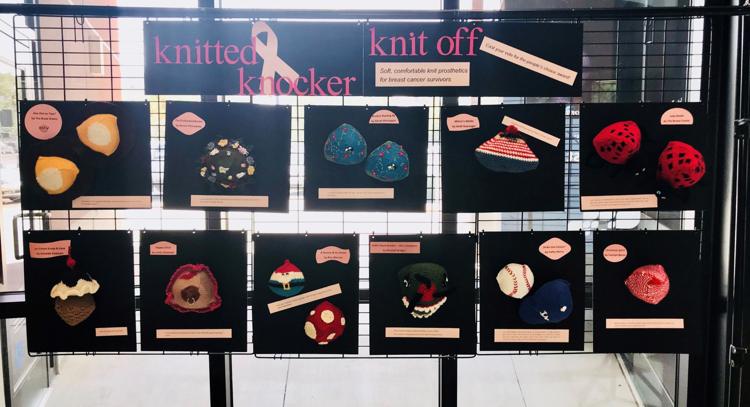 The winner of the Knitted Knocker Knit Off will be announced at Adventist Health's VI Pink event, from 5:30 to 8:30 p.m. on Oct. 12. 
The event features reduced-price 3D mammograms available by appointment, beauty and cosmetology vendors, including special services by Beautologie Medical Group Inc. and Lavish Beauty, tastings from some of Bakersfield's newest restaurants, boutique shopping and the latest in breast health.
Adventist Health had 11 entries for the Knitted Knocker Knit Off. The contest promotes the Knitted Knocker Program, which provides local women an alternative breast prosthetic.
Knitted knockers are soft, comfortable knitted breast prosthetics that women can wear in their regular bra, unlike traditional breast prosthetics, which can be expensive, heavy and uncomfortable, Jacqueline Engstrand, an RN at Adventist Health Bakersfield and coordinator of the Knitted Knocker Program, told The Californian in August.
Engstrand said the contest raised $275 from the entry fees, and Adventist Health received an additional $185 from other donations, since contest information first appeared in The Californian in August. 
The proceeds from the contest go toward purchasing more knitted knockers, which allow Adventist Health to hand them out, free of charge, to patients who have undergone mastectomies.
Check out the entries on display now in the AIS Cancer Center. There are knockers shaped like lady bugs, a Dodgers baseball cap and baseball and more. 
If you would like to attend the breast cancer awareness event, RSVP at 637-8321. The event is held at the AIS Cancer Center, 2620 Chester Ave.
---
TRAPPED KITTEN RESCUED BY CHP OFFICER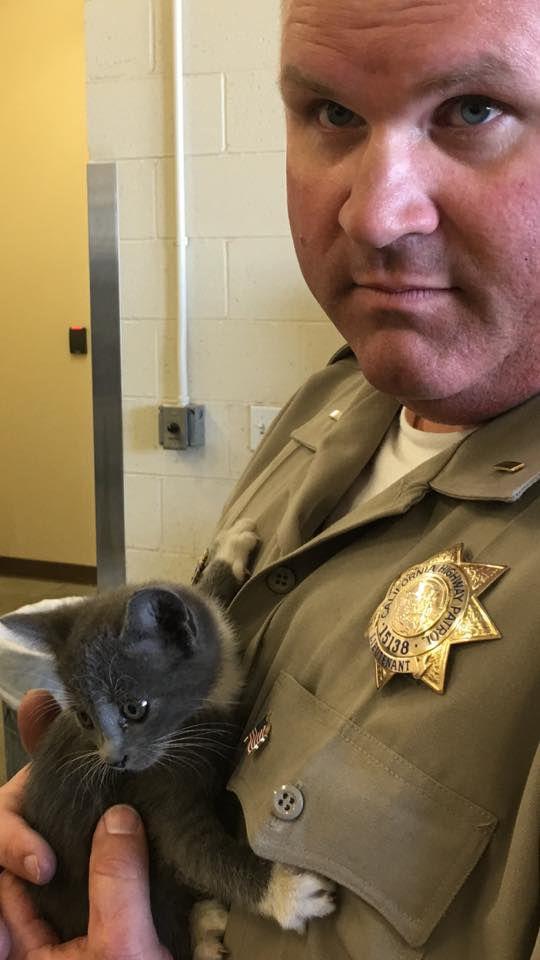 Lt. Williams, a CHP officer in the Mojave area, is a hero. He saved a kitten that was trapped under the engine of a car.
The small kitten ran across the street and was sucked up into a vehicle under the engine block, Williams said while holding the adorable kitten in a video posted to Facebook.
Animal Control and CHP got called to assist. The car was taken to the CHP office where officers put it on a lift and safely removed the trapped kitty. 
Williams said Animal Control gave "the little guy" a check-up and determined he is in good health. Now Williams is trying to find him a good home.
---
SAY WHAT?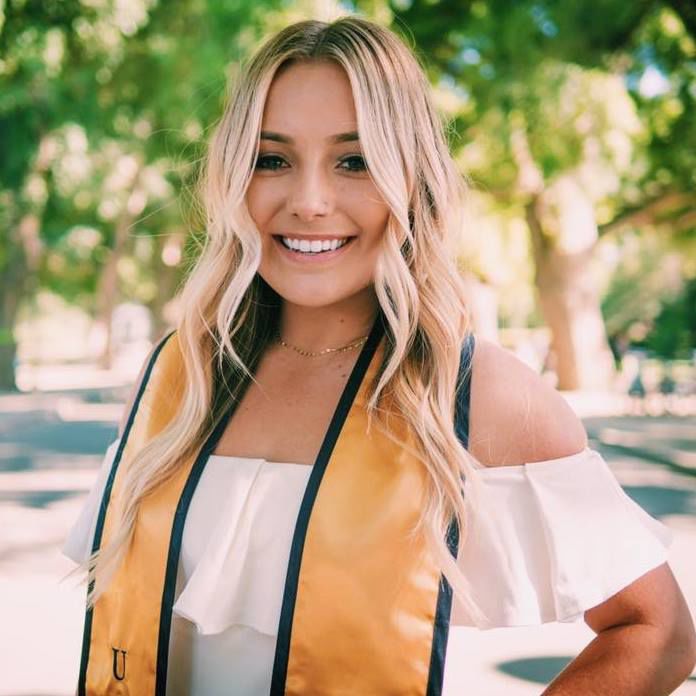 "I kind of blacked out a little bit. I don't remember running. I just remember hearing."
— Alisha Pitkanen said of her experience in Las Vegas during the mass shooting at the Route 91 Harvest Music Festival