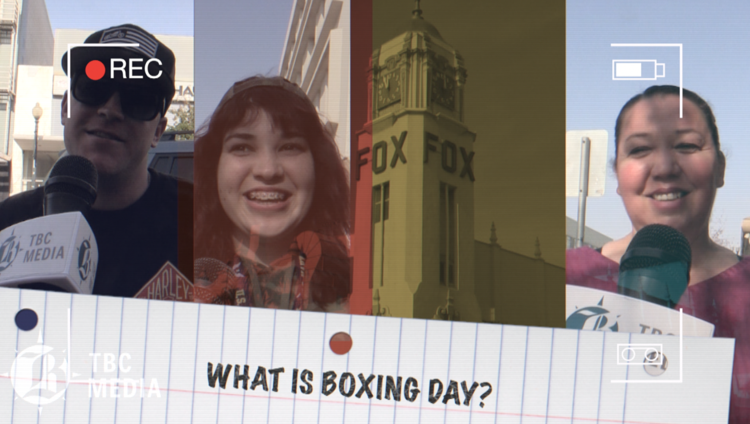 We hope you had a happy Boxing Day.
A boxing what, you ask? Exactly.
Our Diana Olivares went into downtown Bakersfield on Tuesday to pose that question to people on the street: "What is Boxing Day?"
Most of the answers were delayed by a moment of hesitation, as you might imagine.
And what do people typically do when they don't know the answer? They guess.
Jared Torres: "I think Boxing Day is when you take all your boxes from the presents that you opened and you put a new present in it and give it to somebody that you love."
Michael Taylor: Boxing Day "is, um, to commemorate boxing in the United States."
Oh, and just so you know: Boxing Day is a holiday celebrated in the United Kingdom and other countries with historic British connections in which servants, office assistants and assorted tradefolk receive gifts or money. It always falls on the first weekday after Christmas. 
What sort of question do you think we should ask Bakersfield residents next week? Comment on our video on Facebook or Instagram @Bakersfieldcali