Hundreds of people make appearances in Kern County courtrooms each day, some for crimes that fall on the lower end of the spectrum (petty theft, minor traffic violations), others far more serious (robbery, rape, murder).
Then there are those crimes that go far beyond the pale, the type in which torture or aggravated mayhem are sometimes filed, revealing a brutal side of humanity not often seen.
The following are five of the more grisly cases ongoing in Kern County courts.
---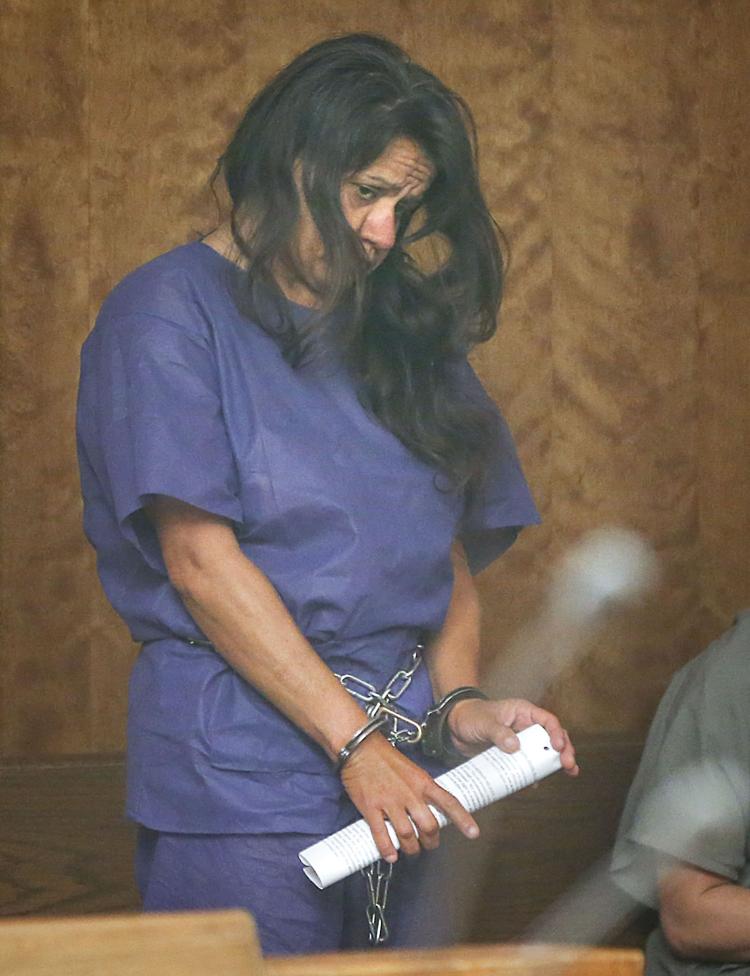 Franco Ochoa entered a woman's apartment in June and refused to leave, according to court documents.
He held her captive several days, and brought over his wife, Amalia Lopez, to take part in tormenting the woman, said the documents filed in court by Kern County Sheriff's Office investigators.
The night of June 24, Ochoa assaulted the victim with a sword, deputies said. He then stacked clothing and paper items in the living room and lit them on fire. He and Lopez fled the apartment with the victim's property, according to deputies.
After they left, the victim was able to kick out a window and escape the burning apartment, the Sheriff's Office reported. She suffered serious injuries, and potentially faced the loss of several fingers.
Ochoa and Lopez were arrested July 30 in Oxnard on outstanding warrants. Lopez pleaded not guilty Thursday to charges including attempted murder, torture and aggravated mayhem. She's next due in court Aug. 14.
Ochoa is being held on charges in Oxnard. He will be transported to Kern County once that case is resolved to face similar charges as his wife.
---
On July 27, police were called to a residence in the 300 block of Donna Avenue and found three stabbing victims.
Jeremy Rapolla, 23, stabbed his mother multiple times in the torso after an argument that evening, police said. He then stabbed his brothers, aged 10 and 15, in the head.
The 10-year-old was stabbed with enough force the knife's blade penetrated his skull, according to police. He was taken to Valley Children's Hospital in Madera in critical condition.
Both the mother and 15-year-old were in stable condition, police said.
Rapolla walked from the residence after the stabbings and was taken into custody nearby, police said. He's being held on $1.6 million bail on charges including three counts of attempted murder.
He's next due in court Aug. 10.
---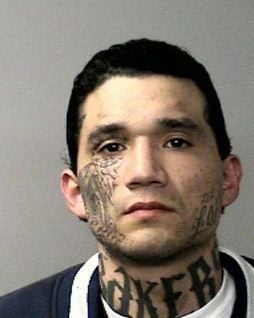 After a couple of their cellphones went missing, Bakersfield gang members decided to teach the alleged thief a brutal lesson.
They beat Justin Brewer, 31, and bound him to a chair. Brewer twice slipped his bonds, only to get pummeled again, according to details of the assault laid out in court documents.
Then one of the gangsters, Matthew Mejia, grabbed a hammer and swung it against Brewer's head multiple times, killing him. During the assault, a woman associated with the gang went outside and turned on a faucet to help mask Brewer's screams.
They drove the body to an orchard, where they dumped and burned it.
Mejia was sentenced in July to 36 years and eight months in prison after pleading no contest to voluntary manslaughter and kidnapping, among other charges.
Three other defendants — Ernesto Victor Lopez, 21; Jesse Christopher Gomez, 26; and Amber Delight Sanders, 30 — previously took plea deals for their role in the killing and are set for sentencing in August. Gomez faces 25 years in prison, and Lopez and Sanders each face five years.
---
The owner of a medical marijuana dispensary and several associates have been in custody since September 2015 on charges they beat, cut and sodomized with a water bottle a man and woman who owed them money.
Norik Ter-Galstanyan, the dispensary owner, is charged with torture and rape in the assaults the couple said occurred at Tender Leaf Remedies Inc., in the 700 block of Sterling Road, court documents said.
The woman told investigators she became involved in an attempt to defraud a bank, and Ter-Galstanyan gave her $2,000 as part of the scheme. She said she got nervous and didn't follow through with the plan.
Soon, Ter-Galstanyan began asking what happened to his money. A few associates of his picked the woman up and brought her to the dispensary, then forced her to call her boyfriend to go there, too, the documents said.
Once the boyfriend arrived, the couple was abused over several days, according to the documents. The man was beaten with a tire checker bat and cut with a pocketknife, and both he and his girlfriend were sodomized with water bottles, the bat and other items, the documents said.
The man was later released on the condition he came back with money, the documents said. He contacted the Sheriff's Office instead.
Two men have accepted plea agreements in the case. Jesse Giron-Miranda pleaded no contest to kidnapping and is set for sentencing Sept. 14, and Lanny Ham pleaded no contest to a felony threat charge and was sentenced to three years in prison.
Ter-Galstanyan and Ingo Gonzalez are next due in court Oct. 6.
---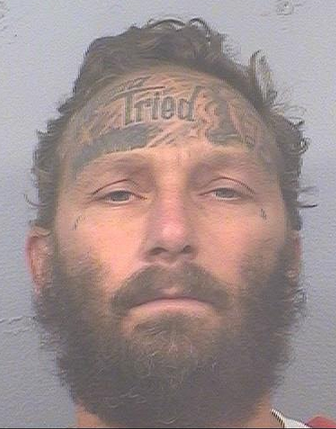 Inmate Dennis Bratton had previously stomped other prisoners, but had never killed anyone before May 16, 2013.
That morning, Bratton stomped and strangled his cellmate, Andrew Keel, inside their cell at Kern Valley State Prison, according to prosecutors. He crushed the 27-year-old's skull in an assault that left the cell floor covered in blood.
Bratton's attorneys argued he killed Keel in self-defense. Prosecutors said it was coldblooded murder.
A jury on May 17 convicted Bratton of assault by a life prisoner with force likely to produce great bodily injury, which is much like a murder charge but more specific to Bratton's circumstances since he was already serving a life sentence.
The jury deadlocked on whether Bratton should be sentenced to death.
A status conference in the case is set for Sept. 25.