Editor's note: Reporter Harold Pierce asked a series of questions of the four candidates running for the vacant seat on the Bakersfield City School District board. Here are answers from Vicki Lynn Billington. Read answers from Rupert Gregorio on Friday. See Edgar Aguilasocha's answers here and Ralph Anthony's answers here.
Residents throughout central Bakersfield will choose among four candidates in an April 10 special election to determine who will help lead Bakersfield City School District — the state's largest elementary school district.
One of them will fill a seat left vacant by Raymond Gonzales, an established assemblyman and Latino rights leader who won re-election in 2016, then resigned abruptly over health concerns.
To give voters a better idea of the candidates, The Californian asked each to answer 10 questions about education, their priorities and why they're running.
Why are you running for Area 3 Trustee?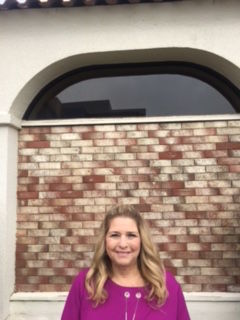 I moved to this area and I am always looking for new opportunities to experience growth in my field. I love that I would get to help the board identify with students needs, achievement and goals. I started my career in the BCSD area working with the schools, parents and children and would like to come full circle and end with listening and communicating with board members, superintendents, teachers and administrators.
What qualifications do you think make up an exceptional board member?
My whole career from 1977 to present has been for the advocacy of the children and having a good rapport with the community. I have worked for PBVUSD for 22 years and have been asked to be part of the Boundary and LCAP Committee several times and the STEAM program, in which I was honored. I have always worked in impoverished areas where help is always appreciated. I have helped set budgets for our e-board in the last nine years.
Explain your background in education and qualifications for the position.
· Worked at Happyland 3 Pre-School/Daycare 1977-1983
· Owned Rainbow Pre-School/Daycare 1983-1996
· Daycare Manager @ Stine School 1996-Present
· A.S. In Early Childhood Education
· B.A. In Health and Human Services
· Chapter President of PBVUSD #649 January 2009- Present
· Negotiations Chair Person January 2009-Present
· Job Steward January 2009-Present
· CSEA State Resolutions Committee August 2010-2014
How do you define a quality education?
A quality education should be provided to all children and communities no matter what gender, race or socioeconomical status. Everyone should receive support and opportunities given for the educational development of their students.
What would be your priorities as a board member if elected? Are there any special issues you're paying attention to and would like to address?
· To focus on students achievements (ALL STUDENTS)
· High quality in standards, teachers, policies and resources
· Allocate needs, time, money and personnel
· Accountability to the public school children, by keeping in mind their investments reaching higher standards and data from their tax dollars
· By engaging the community in the input on short term and long term priorities
How would you work to address the shortage of teachers throughout the district, particularly in the special education classrooms?
· Mentoring and Induction programs to increase retention
· Strengthen training programs
· Remove barriers and pensions rules that discourage teachers
One of the goals of the district is to close the achievement gap for black students. What ideas would you bring forth to help the district reach its goal? Is it an attainable goal?
· Attend school board meetings and school sites
· High expectations like a rigorous multicultural curriculum
· Summer academic programs
· Use Black History Month to promote academic success
· Mentors for "at risk" students
· Provide education for all children ages 3-5
· Involve High School Students in community activities and services
· Provide food, clothing and school supplies
· Promote alcohol and drug free community events
· Discourage gang activity
I believe anything is attainable if you set goals.
Where do you stand on the issue of school choice, and school voucher programs to pay for students to enroll in private schools?
We need to set a standard for good quality education in public schools and vouchers could come with conditions in California. If we were to get a educational secretary with little background and little experience in education. That could put the delivery process of resources away from special education or students in poverty.
Taking money away from public schools to offer a variety of choices could be destabilizing to a strong education system.
Do you have children or grandchildren who have attended BCSD, or have you attended one?
My two older boys attended Jefferson Elementary from Kindergarten to fourth grade. I have seven grandchildren and only two of them are in school at this time and they attend school in PBVUSD. I owned and operated a Preschool/Day Care business that catered to the BCSD from 1983 to 1996.
Can you be an independent advocate for all BCSD students and staff? What does that mean to you?
Yes I can be an advocate for all BCSD students and staff. I have spent my whole life empowering, encouraging, listening and giving advice to children, parents and staff. I believe since a very young age that it has been my calling to be here for all, no matter what age, gender, race or socio economic status.