Editor's note: Reporter Harold Pierce asked a series of questions of the four candidates running for the vacant seat on the Bakersfield City School District board. Here are answers from Rupert Gregorio. See Edgar Aguilasocha's answers here, Ralph Anthony's answers here and Vicki Lynn Billington here.
Residents throughout central Bakersfield will choose among four candidates in an April 10 special election to determine who will help lead Bakersfield City School District — the state's largest elementary school district.
One of them will fill a seat left vacant by Raymond Gonzales, an established assemblyman and Latino rights leader who won re-election in 2016, then resigned abruptly over health concerns.
To give voters a better idea of the candidates, The Californian asked each to answer 10 questions about education, their priorities and why they're running.
Why are you running for Area 3 Trustee: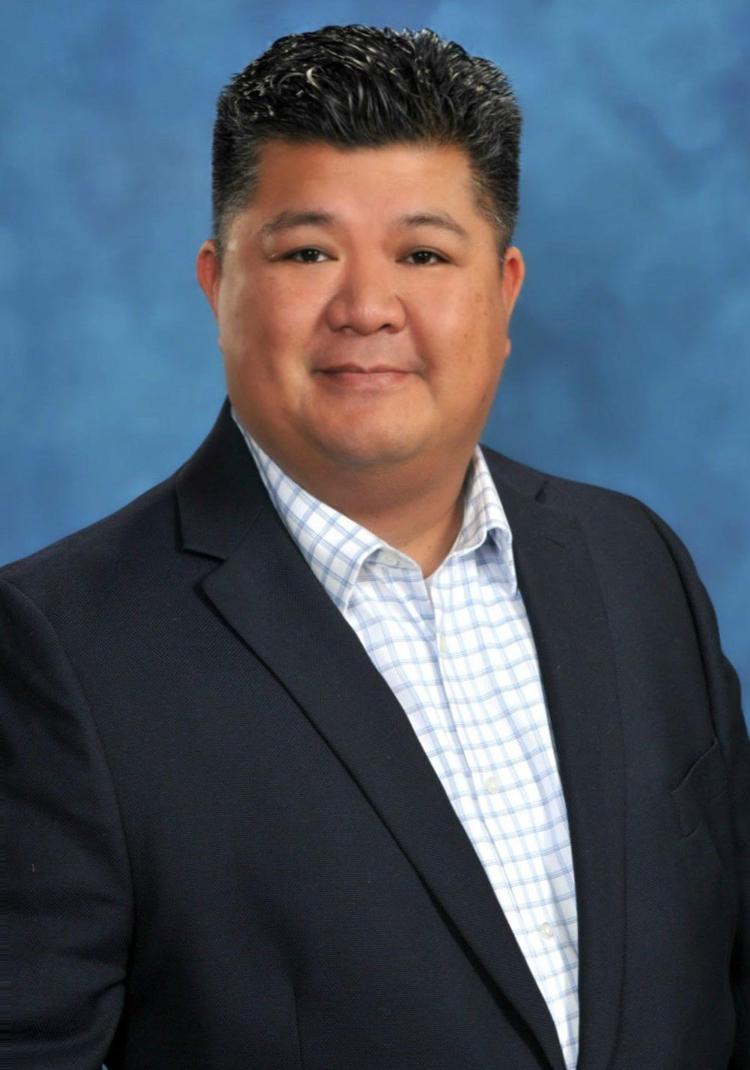 I am running for Bakersfield City School District Trustee because I truly care about our city and realize that our greatest resource is our people. Properly educating our children is a cornerstone of prosperity as individuals and leads to a strong community as a whole. I would like to help our kids learn, to promote self worth, and to help them understand that goals are attainable.
What qualifications do you think make up an exceptional board member?
A board member should be open minded, hard-working, and thoughtful in dealing with the issues presented to the board. A board member should have a good grasp of what is important to children in the area, and should represent all the students, staff and administration with a clear mind. A board member should act as a prudent person, and should attend to all issues with an open heart and a thoughtful ear.
Explain your background in education and your qualifications for the position:
I am a past member of Workforce Investment Board of Kern County, which is a board that addresses post high school education and workforce training. I have also been an avid supporter of California State University, Bakersfield wherein, I have acted as a board member of the athletic scholarship fund, and served on the President's Athletic Academic Advisory Committee.
How do you define a quality education?
A quality education is one that prepares you for the future and gives you the confidence to learn and grow your personal skills. I believe that each student has an unlimited potential, and we as a community should do our best to bring out those talents. It is our job as parents, educators, and leaders to prepare our kids for a productive adulthood. Math, language, science, art, music, athletics, social studies and core life skills have a place in our children's education.
What would be your priorities as a board member if elected? Are there any special issues you're paying attention to and want to address?
As a board member I will work to put our children first, ensure our dollars are spent effectively, and I will encourage the administration to find unique ways to educate our students.
How would you work to address the shortage of teachers throughout the district, particularly in special education classrooms?
Finding talented people is a challenge for every employer, public or private sector. We need to understand the marketplace we are competing in to ensure we are paying teachers what they are worth, and recruiting the top talent. When you settle for the status quo, you get a broken education system. As a Board Member I will push the administration to ensure we are competitive and adding incentives where needed to get and retain the top talent.
One of the goals of the district is to close the achievement gap for black students. What ideas would you bring forth to help the district reach its goal? Is it an attainable goal?
As a product of the public schools, I know that education can improve the lives of our children. All kids deserve a chance, and we need to monitor trends to ensure all of our kids are given the tools they need to be successful. We can improve the lives of all our students, and that shouldn't just be an attainable goal, it should be accomplished every day.
Where do you stand on the issue of school choice, and voucher programs to pay for students to enroll in private schools?
Personally, I think a voucher system can work. I think that each student experience is different. If we could facilitate a voucher program that benefits our students, along with their differing talents, we should encourage that growth as much as possible. Private schools and Charter programs are just a piece of the puzzle, which we cannot ignore. I believe that public education should constantly evolve, and we should do our best to provide solutions for our kids.
Do you have children or grandchildren who have attended BCSD schools, or have you attended one?
No. I attended public schools in Delano and graduated from CSUB. My former wife and I share custody of our daughters and they attend local schools in another district.
Can you be an independent advocate for all BCSD students and staff? What does that mean to you?
I am volunteering for this position as a concerned citizen and parent. I believe that my experience as an independent business person gives me the experience to move the district in a direction that puts our kids first, spend our dollars effectively, and encourage administration to implement new techniques to educate our students.