Valentine's Day is a day to celebrate love and The Californian wants to celebrate your love stories. We reached out to readers and asked for their sweet and memorable stories, and let's just say, they are pretty adorable. Here is how our readers found love.
---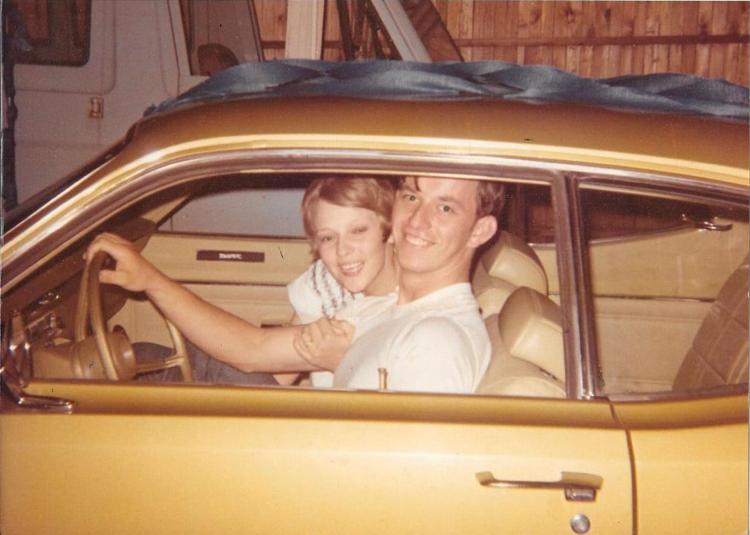 The year was 1970, and my best friend and I found ourselves unemployed with plenty of time on our hands. So we spent some of our days exploring "relationship opportunities" in East Bakersfield.
We found ourselves frequenting the drive-in restaurants, flirting with the girls who were working in each place. At the time there was an establishment on Niles Street called Mr. Beef, as well as a burger place on Morning Drive. (The name escapes me.)
I became interested in a blue-eyed beauty at Mr. Beef. Her name was Elizabeth. And my friend became enthralled with a young lady at the Morning Drive establishment.
We arranged to meet them on Chester Avenue for a "cruise date," which was a popular activity at that time.
After a time, my financial situation was dire, and I figured I had enough money for one more date. So, we double dated at the March Meet.
After that date, I met her family and the first question her grandfather asked me was where I was employed. I knew I had to be gainfully employed to continue to see my new found love. So, I embarked on a job search and found employment at Mr. Beef, where my love was now the manager as well as a grocery chain in the area.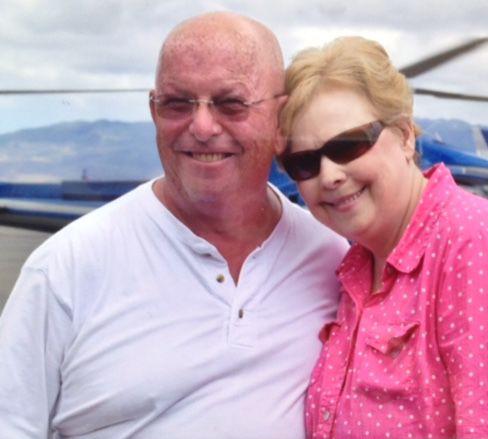 Our relationship blossomed, and Elizabeth and I were married a year later. Our friends also married and to my knowledge are still together.
It is our belief that God brought us together and has blessed us with 46 years together. He blessed us with a son, after the doctors told us we would never have children. With God all things are possible. Ours is truly a marriage made in heaven!
---
I met my now wife when I moved in next door to her in July of 1999. Being a bit of a smart alack, I saw her leaning against a car out front on my way out one day. She was watching another girl mowing her lawn. (I later found out she was helping her cousin earn some extra cash.)
I said, "When you are done there, my lawn could use mowing too!" As I had also asked my landlord to have it mowed, it took me a couple of days before I found out who actually mowed it. It was her!
As a high school shop teacher here in Delano, I try to help my students who do not have as much as others. I found things for them to do, such as cleaning my yard or painting my kitchen (which was a fiasco because they painted the doors and drawers shut).
Having teenage boys over piqued the interest of my neighbor's teenage daughter, so she came and introduced herself. After many discussions over the ensuing weeks, she decided to insist that I should date her mother, Alice. I asked her mother out, and we finally agreed to go on a date to Perko's, but only if her daughter came along as chaperone.
That was almost 19 years ago. Since then, I, of course, married her. We had a memorable Halloween-themed wedding, with a costume party reception. I was a Viking Warrior and she was my captured bride. One of my best friends toasted us by saying, "Teach (my nickname) took 'love thy neighbor' to an entirely new level!"
Oh, and I have also adopted her daughter. I now have two granddaughters with her — one eleven year old and one two year old. 
---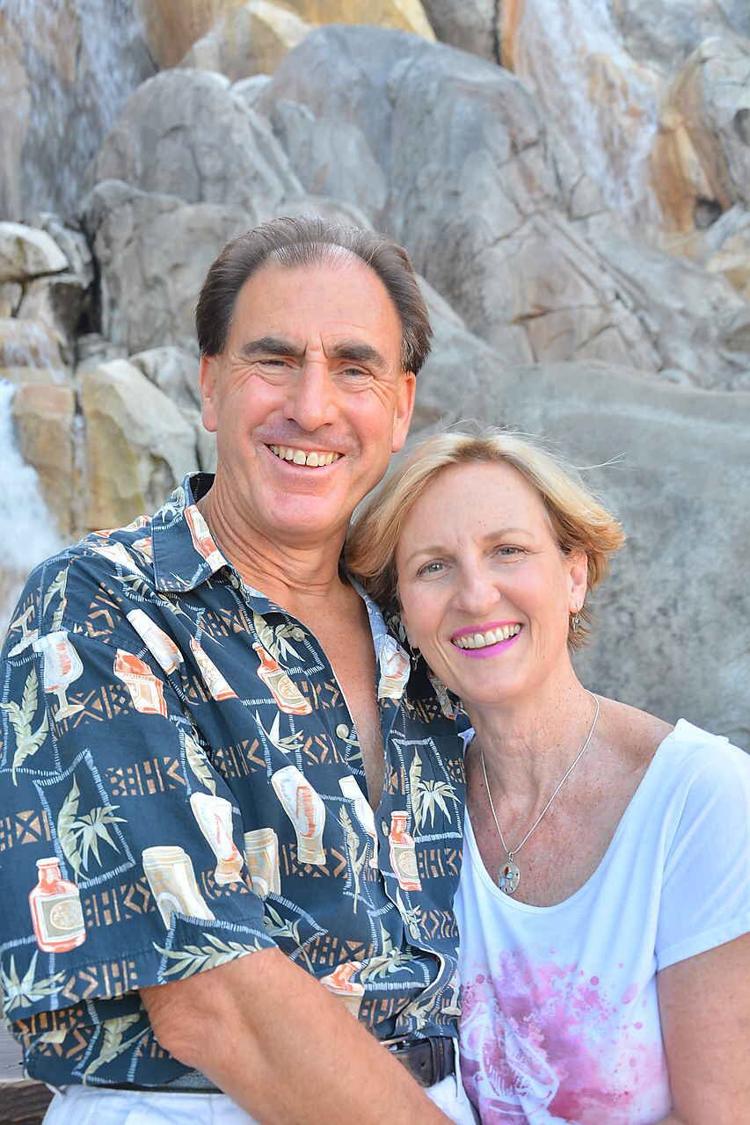 This is a true story of love found, love lost, and found again!
I met Kelly working at McDonald's when we were 18-year-old kids. We dated for three years, were engaged by age 20 (too young). I knew we just weren't ready for that commitment, so I broke off the engagement, which also broke both our hearts.
I got married a few years later and had two sons, but often thought of Kelly and wondered what his life was like.
Fourteen years later, I was going through a divorce when I ran into Kelly at a mutual friend's wedding. He was the best man!
We started talking at the reception, and it turns out he had never married. Guess he couldn't find anyone to compare to me.
Three years later we were married in 1993, and we will be celebrating our 25th wedding anniversary this March. Kelly kept the ring set we picked out together. It was still in the original box, and it is my wedding set even now.
We had a beautiful daughter in 1995, and our story was complete with the addition to our family.
To happily ever after, even with a 14 year break in the middle!
---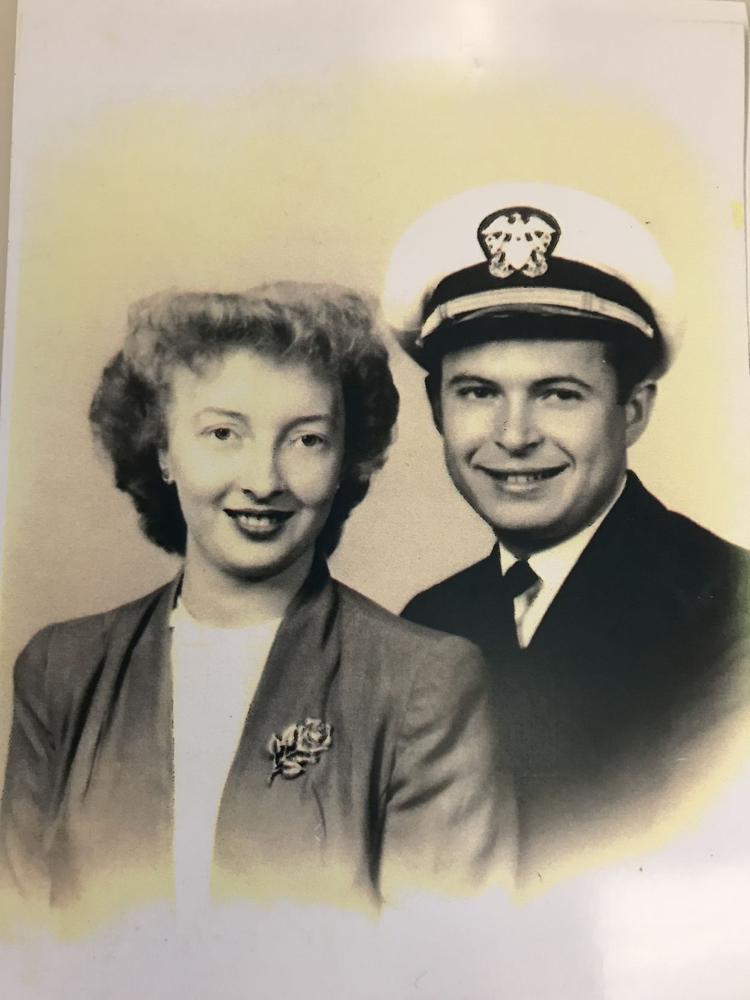 In 1941 when World War II broke out, a young man — five years out of high school — joined the U. S. Navy. His name was Ernest. Soon after, the Navy started a training program for prospective Naval Officers. It was a two-year course squeezed into 16 months — quite extensive. He was so pleased for the opportunity and was accepted.
Before reporting, Ernest visited friends near where he used to live including an ex-landlady who was entertaining a family member from a different town.
The sailor gave the young boy a sailor hat. When the boy returned home, he asked his baby sitter to write a thank you note to the sailor, which she did.
Who was that baby sitter, you ask? Me. 
Over the course of time, the Ernest and I carried on a correspondence. We never met until November of 1943.
We continued our daily writing to each other, even though we only saw each other for a few days at a time when Ernest hitch hiked to my home town for a day or two at a time.
We only met six times in the next two years — the second meeting in February of 1944; third meeting in June of 1944; fourth meeting in October of 1944; Fifth meeting in December of 1944; and the sixth meeting in May of 1945 when he received his Navy commission.
We married on June 22, 1945, and I have been blessed with three children, four grandchildren and eight great-grand children.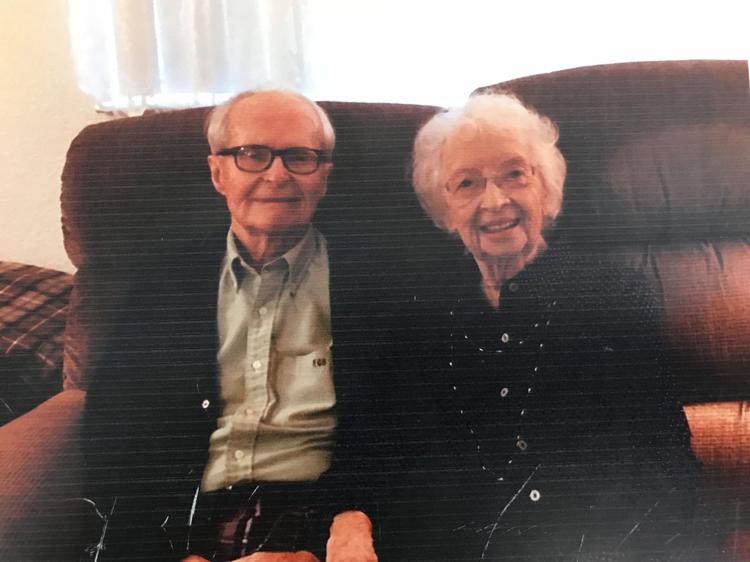 We were married for 71 years!
My wonderful and loving husband died April 2017. I miss him every minute of every day, but am blessed to have so many wonderful memories.
---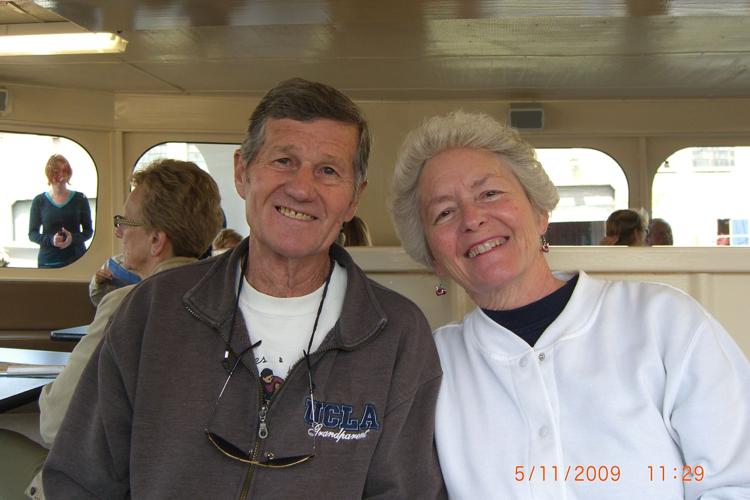 I met my husband, Robert, at the radio-controlled flying field. I wanted to learn to fly the small airplanes. Robert said he would teach me. I had a learner plane first and then a biplane that we built together. I learned to fly them both and we kept going out there to fly. We started dating and after seven years, we married. I was 57 and he was 65 years of age when we married. We have now been married 21 years and are very happy. We don't fly the radio controlled planes anymore though.
---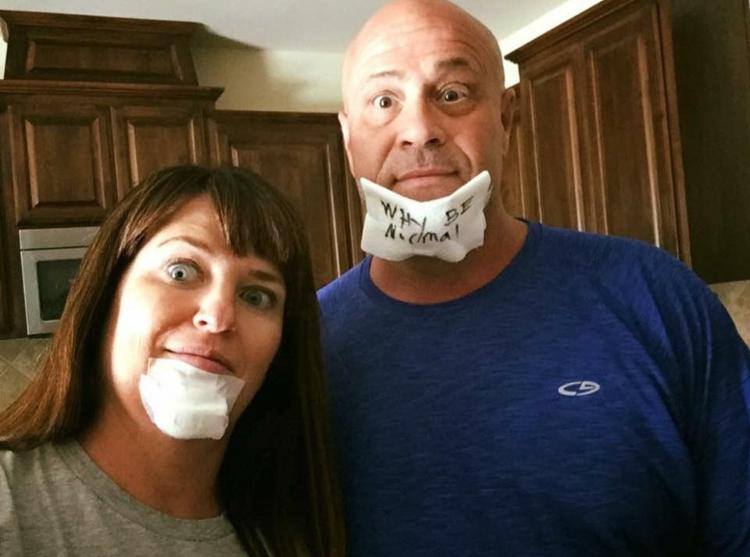 I am so thankful for my valentine — my husband, Tom Corson.
It is such a blessing to go through life with your best friend who has a passion to serve the community we grew up in and love so much. We both are lucky to have careers in public service, and much of what drives us both is to help make Kern County a healthy and thriving community for everyone, especially our most vulnerable residents.
When we aren't working, most weekends revolve around exercising, long hikes with our dogs and time with my husband's parents, our siblings and many of our nieces and nephews that call Bakersfield home.
We love to travel and look for new adventures but we are always happy to come home to the wonderful people of Bakersfield. We have learned to enjoy each day and never take each other for granted and I oftentimes find myself thinking that these are the best of times.
The best gift my husband EVER gave me was last year. I went to the dermatologist and skin cancer was found on a large area of my chin. It was so scary. I had surgery and there was a significant area of my chin removed along with the cancer. I had to wear a gigantic bandage that covered my entire chin for several months. It was hard going to work like that!
After surgery, my incredible husband greeted me with a bandage on his chin. The words "why be normal" were written across it. My hero!
Sidenote: Tom does ALL the cooking and most of the cleaning. Good grief!
(Editor's note: Michelle Corson is the spokeswoman for the Kern County Public Health Services Department, and her husband, Tom Corson, is executive director of the Kern County Network for Children.) 
---
It was 1956 at UCLA. Every year a sorority paired up with a fraternity and compete in what was called "Spring Sing," which was held at the Hollywood Bowl. Roberta was a member of Delta Gamma, and I was a Beta Theta Pi. We met while singing together at the Hollywood Bowl. Sixty-one years of marriage later, we still love telling the story.
— Don and Roberta Bollard
---
The senior pastor said no. So did the church's associate pastors. Even Jeanette's mom and dad were against this marriage — that is, until we told them we would forgo looking for a minister and instead drive the five-hour trip to get married in Las Vegas — an easy-way-out suggestion that the senior pastor had made to me.
I truly understood the reluctance of both the ministers and the parents to encourage or affirm a marriage between a raised-in-the-church 20-year-old choir member and a 28-year-old almost-fresh-out-of prison, ex-bank robber and ex-armed robber.
So what if we had only known each other for three months. Jeanette and I were truly in love with each other and weren't about to take no for an answer.
Both parents agreed to go with us to Las Vegas, as did Jeanette's grandparents on both sides of the family, not so much for our sakes, but because, you know, gambling's legal in Vegas! And so, on Valentine's Day in 1976 and an hour or so before sunrise, my bride-to-be and I jumped into a 1968 Mercury Cougar and the in-laws-to-be crammed into her dad's car.
Off we went into the wild blue yonder. If Jeanette was even a bit apprehensive, I couldn't tell. What I could sense and feel, however, was that a magic moment was about to take place that was designed by God to last our lifetimes. Sure, it would take five hours before that magic moment occurred. But it was going to happen.
As we drove toward our destination and as the night gave way to Cupid's dawn, the most spectacular attention-grabbing, molten lava hue of a Mojave sunrise either of us had ever seen slowly was divinely sketched across the morning sky. A sign from God! We were awestruck to say the least.
Thank You, Jesus, we both spoke gently out loud and at the same time.
That was forty-two years ago. And though we have seen much death and sorrow in the lives of both young and old and dearly loved family members, though there were times when the debt was high and the funds low, though at times storm clouds raged like category five hurricanes across the peaceful shores of our lives, though there were moments when we felt like letting go, and even when we did let go, one thing held tightly onto both of us and just wouldn't let go.
The anchor of our love held on to us even when at times we couldn't hold on any longer. An anchor that told us forty-two years ago that we were right for each other. That anchor is the One who, in the Bible, is called the God of love. And the One Jeanette and I also call our Ultimate Valentine.